INTERVIEW
Looking Back on the 2019 Season
Showing Solid Growth but Shouldering Frustrations, Watanabe Looks to His Next Goals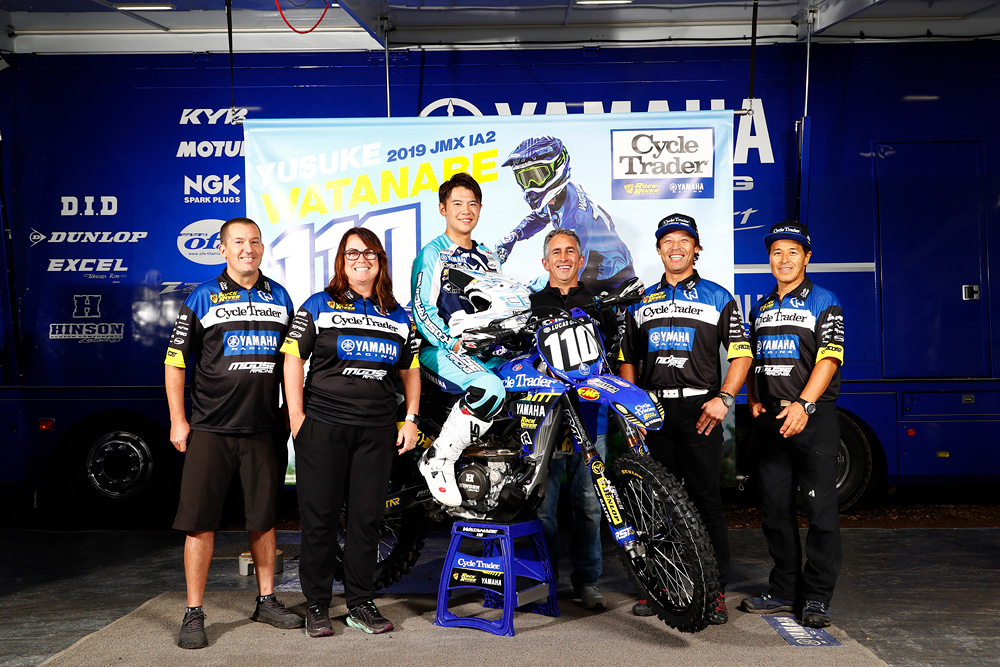 On August 17, the qualifying session was on for the Budds Creek National in Mechanicsville, Maryland, Round 11 of the 250cc AMA Motocross Championship. At this point, Yusuke Watanabe had collected two series points and had his sights set on adding to his total there in Maryland and again at the last round of the season in Indiana. But his plan was stymied by a huge crash in the first qualifying session that subsequently brought his second season in the AMA Motocross Championship to a close, ranking 45th overall. After returning to Japan, Watanabe sat down for this interview while attending a round of the All Japan Motocross Championship. It had been a while since he last watched a race back in his home country.
"I really felt again how everything about the AMA is so different from All Japan. The day-to-day training and the thinking or mindset that goes toward fulfilling it is different. I changed a lot about myself this year having understood a lot more about racing in the U.S., so I feel the differences even more." Evident in these words is a sense of Watanabe's personal pride in his growth as a rider.
In the spring of 2019, Watanabe was busy preparing for his second season in the AMA together with Doug Dubach, his rider coach and former AMA racer, and Manabu Uchiyama, his mechanic since he began racing full-time in the All Japan Championship. "Last season, the biggest thing I was missing was speed early in the race. The guys I'm racing against are already fast to begin with and when they're riding at 120–130%, I can't keep up. So my training was aimed at riding within 0.5 seconds of my fastest time during the first five laps of the race. I can ride consistently at 80%, but to ride at 100% and still set steady lap times is not at all easy. So I thought if I could train to be able to that, I'd be able to get inside or onto the tail end of the point-scoring positions in the first half of the race. I have confidence in my stamina, so I thought that once I'm in range, I'd be able to fight for points from halfway onward."
With his goal once again to pick up points, Watanabe went through a careful process of identifying the issues he faced last year and working to eliminate them, but things weren't so simple.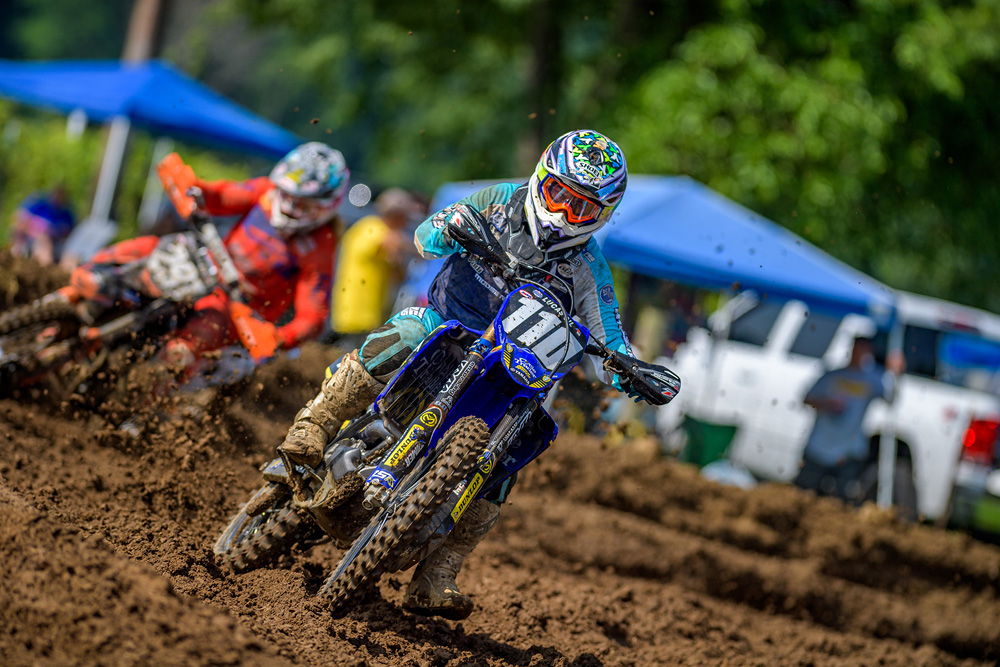 "It wasn't like last year where I was just so nervous and couldn't do anything. This time I had a good feeling." But at the season opener, he wasn't able to set a time fast enough to qualify straight through to the mains, and was forced to ride in the last chance qualifying race. In the end he qualified and did start the race, but "considering the training I did during the off season, the season start left me feeling frustrated."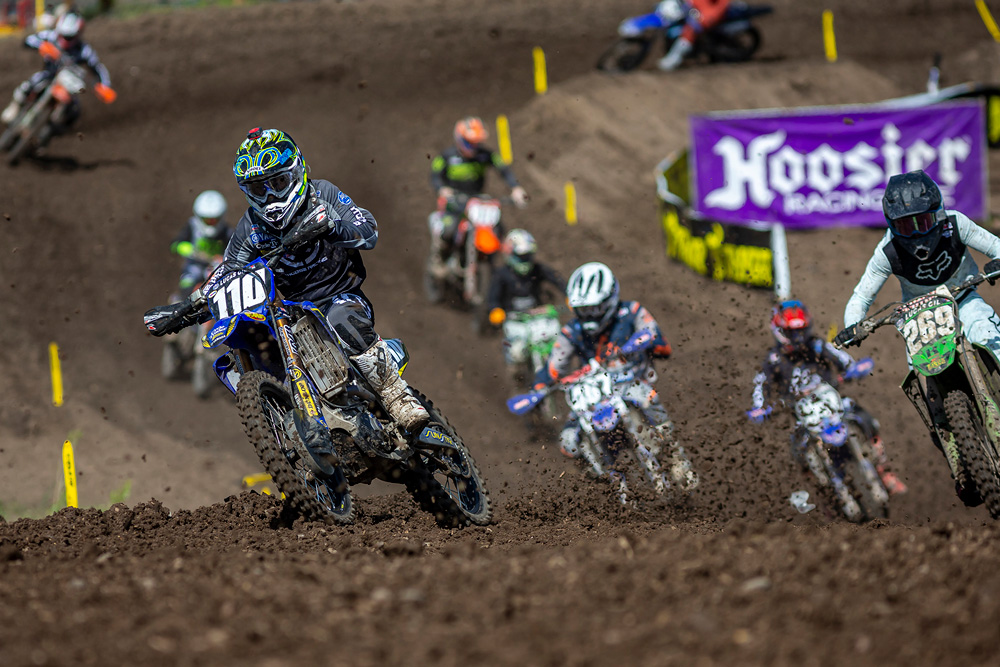 Watanabe had gotten to the level where he could battle with on-track rivals he could only chase last year, but he still couldn't gain positions. He later noticed that the people he was racing against had changed since last season. The factory riders in the AMA's 250cc class have long been among the fastest in the world, but with the addition of new entrants from Europe, Canada and Australia, the competition had gotten stronger.
Taking home any points looked to be an impossible task if things stayed as they were, but even when faced with this hard reality check, Watanabe chose to believe that the work he had put in to date was not in vain. Looking to change the situation for the better, he continuously searched for ways to improve his riding in between the short breaks between race weekends. And then at Round 5, the Florida National, 17 rounds since beginning his AMA challenge last year, Watanabe took his first-ever series points by finishing 19th in the first moto.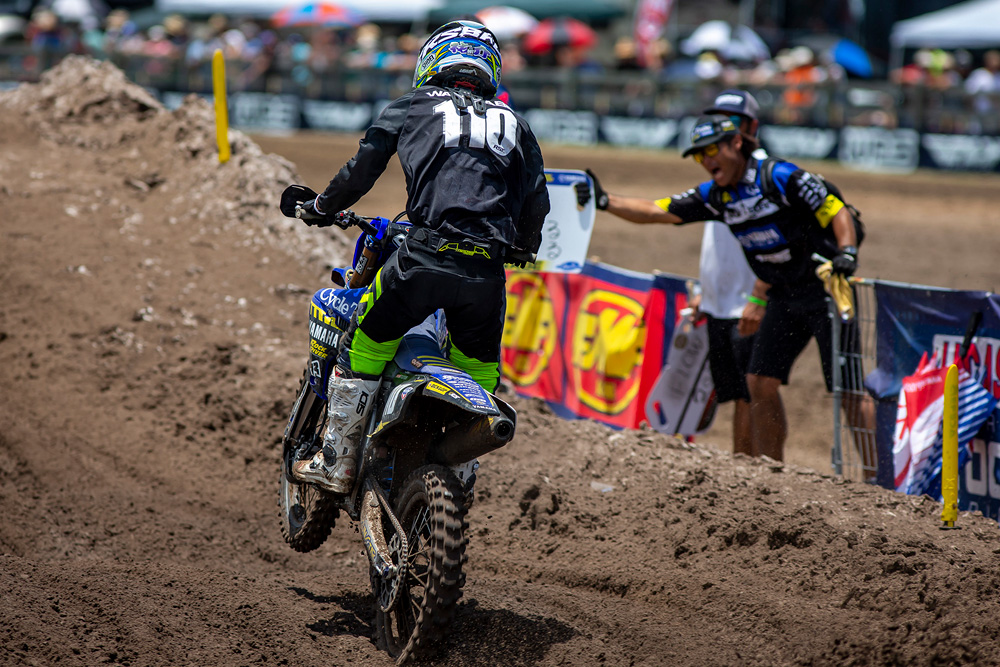 "At Round 3 and Round 4, I was able to beat some guys that I couldn't before, so I felt like I'd made progress. The hot, humid weather in Florida was an added advantage for me, but I'd also gotten better at riding at my fastest for five full laps, and the training we did for standing up when going through the rough sections I think all led to that result."
While the hurdle for scoring points had gotten higher since last year, getting through qualifying had also become more difficult for Watanabe. "I was aware of it last year, but you really have to set your best time right out of the gate. It was even tougher this year though, and I had to ride at 120–130% right away, even knowing the risks that involves. So near the end of the first half of the season we began practicing ways to ride at that level while minimizing the risks as much as possible." Looking at the numbers for the first half of the season, Watanabe came through qualifying for most rounds in 30th or higher, but in the second half, he was coming through in 25th to 30th.
Still, after taking his first points at the Florida National, Watanabe would only get points again one more time at Round 9, the Washougal National.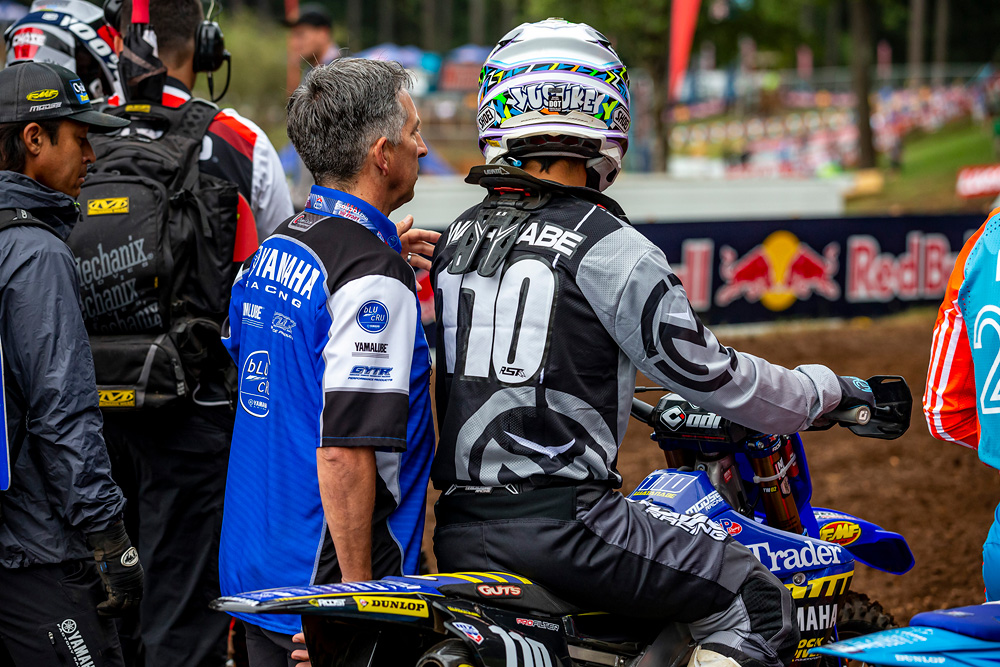 "Doug and my teammate said that to pick up any points at all in the 250 class as it is today was a big achievement. And really, I enjoyed racing this year. I got better at qualifying and I was able to beat some guys that I couldn't last year, so I think I left a mark. But I still only took points in two races out of 24, and that's something I obviously can't be satisfied with. Knowing full well that the other guys are fast, the only possible reason for this is me. With all the support I got from Doug, my mechanic Uchiyama-san and the team, I'm disappointed that I couldn't return that with better results."
In looking back on his second season, Watanabe never once said that he accomplished what he set out to do. "Goals are different for everybody and they can be as lofty as you want or as many as you want. For me, I have a lot of goals that are both right in front of me and goals aimed at my future, and riding in the AMA is one of those. In 2018, I wasn't riding just for fun or to polish my riding skills. I went because I was determined to do well in the AMA, but the level of racing in America is no joke."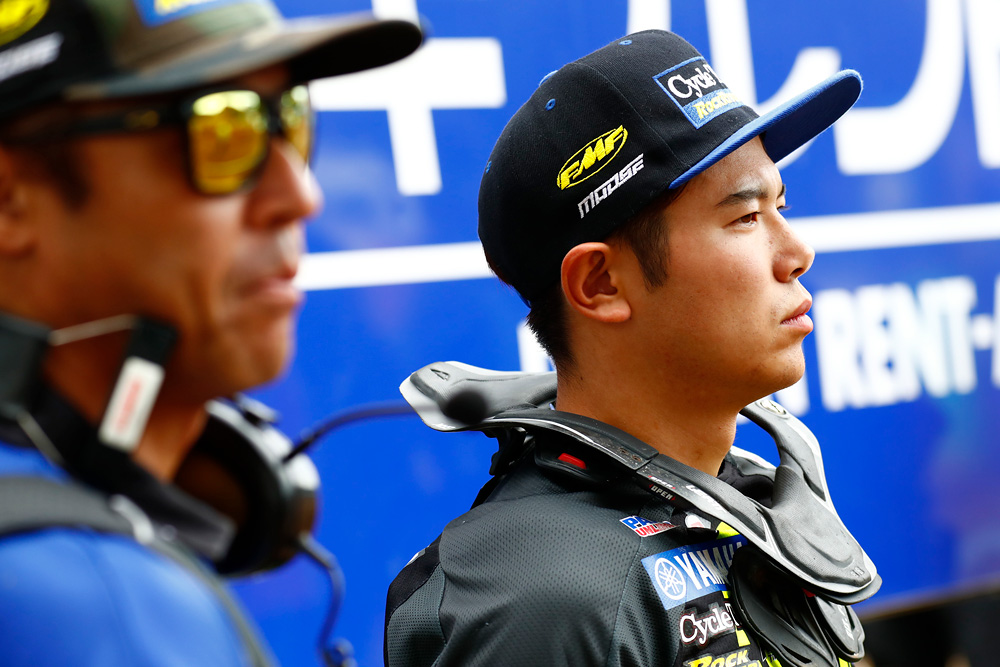 But it is exactly what led Watanabe to lay out his next goals. "The two years I spent in the AMA made it clear what I'm lacking. I know what kind of training I need to do to overcome that and I know I have the potential to get faster and stronger, so that's why I'm coming up with one goal after another. For example, I'd like to try racing 450s in the AMA, All Japan, Motocross of Nations, etc."
Whether in the U.S., Japan, or another country he's yet to go, as long as he still has goals, Watanabe's racing challenge will never end.
His parting comment was: "I can't overstate how important Yamaha's youth development team was for me. In short, if it weren't for the Yamalube Racing Team, I wouldn't be who I am today." And now, the Yamalube Racing Team is grooming the next challengers to follow in Watanabe's footsteps.