Yamaha Factory Racing Team Tops Timesheets Again on 2nd Day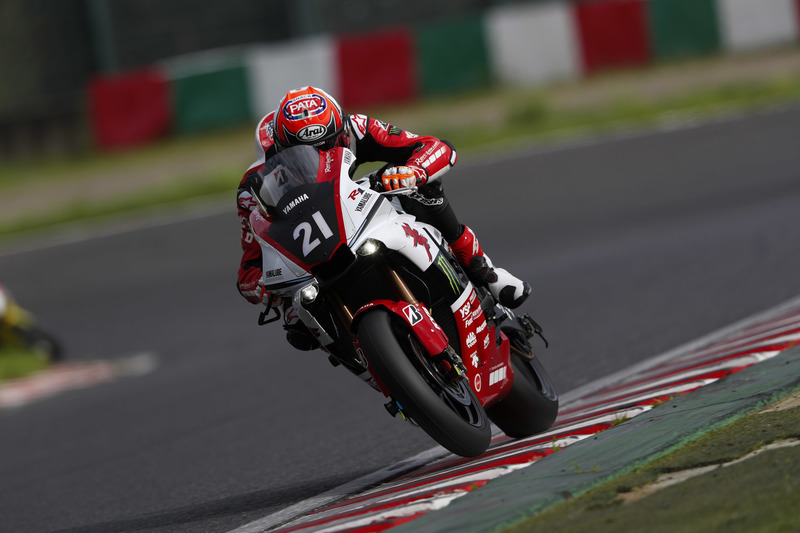 It was another hot and sunny day on Day 2 of the last official test before the 2018 Suzuka 8 Hours. With the midsummer heat pounding the circuit, track temperatures rose to what it will likely be during the race, where the Yamaha Factory Racing Team will be out to win for the fourth time in a row. For this second day, Michael van der Mark went out on the factory YZF-R1 for a long run. Managing fuel economy is a huge factor for winning the 8 Hours, so van der Mark worked on riding at a fast but steady pace, demonstrating that the machine is in fantastic shape.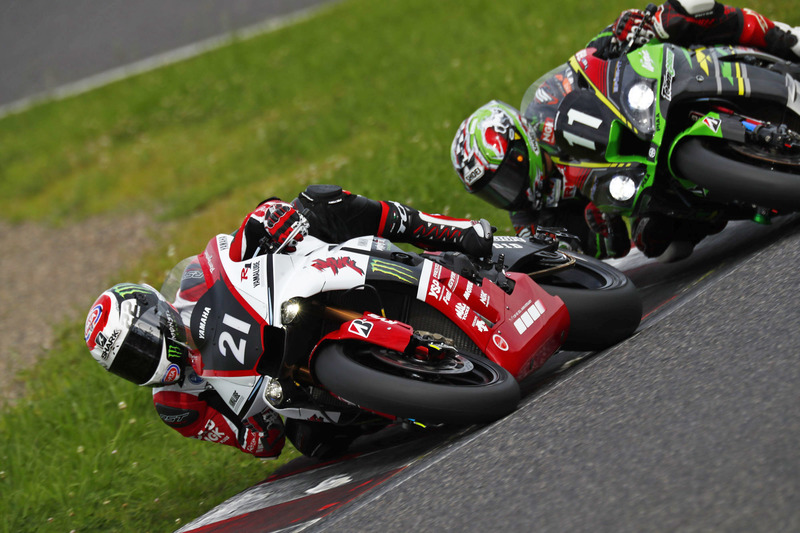 Alex Lowes had also planned on doing a long run, but the timing was not quite right and the run was cancelled. Meanwhile, Katsuyuki Nakasuga focused on ensuring the visibility of the fuel warning gauge was sufficient and also on testing a revised chassis setup incorporating ideas from all three riders.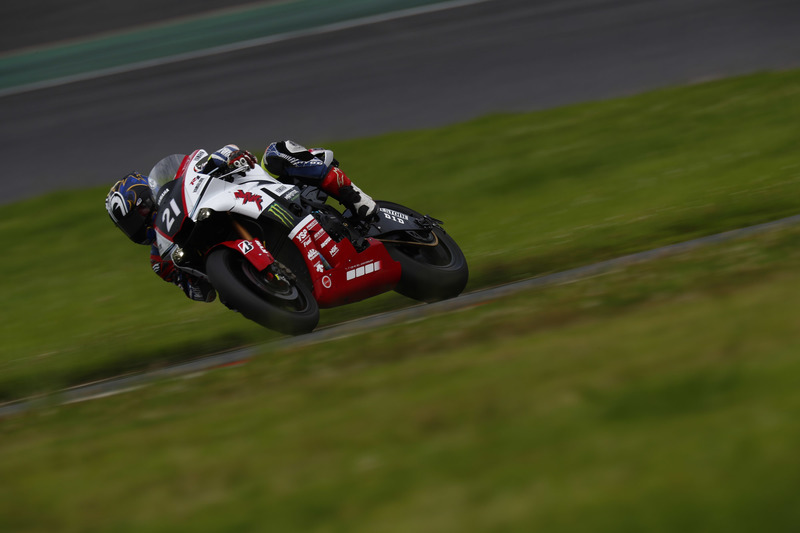 Each rider went out for a flying lap in the third and final session, with Nakasuga putting the factory R1 at the top of the day's overall timesheets with an incredible 2'06.276 lap time, followed by Lowes with an equally quick 2'06.464. Having confirmed the team and the bike's flat-out speed around the circuit, a second day of productive testing came to a close on a high note.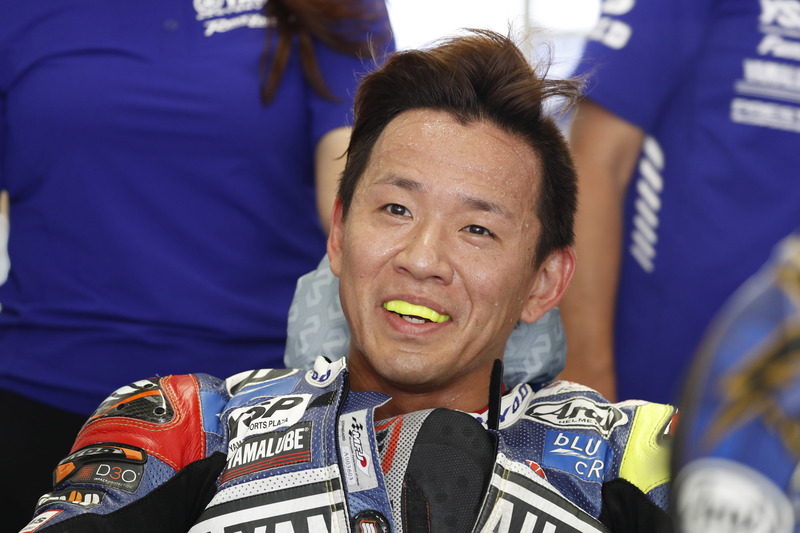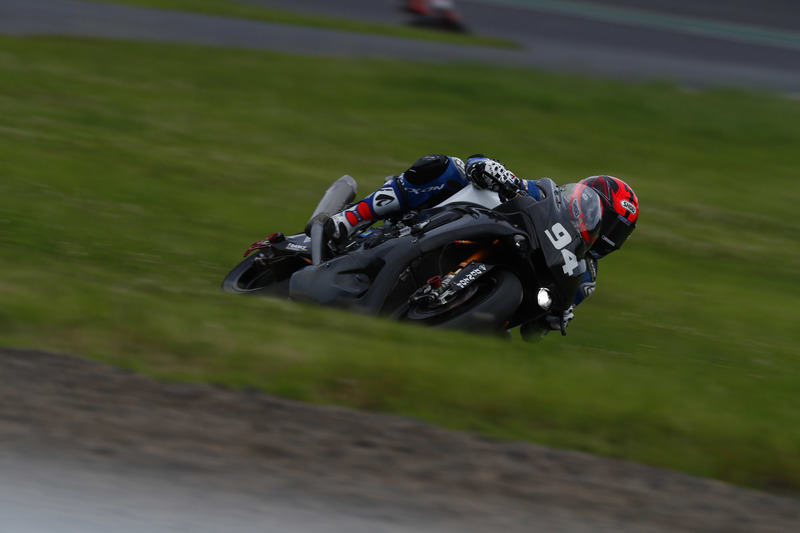 For the GMT94 Yamaha Official EWC Team, the 8 Hours means a switch from European Dunlop tyres to Japanese Dunlop tyres. This means the team had a lot to cover and they continued their work from the previous day, tuning the bike's settings not only for Suzuka but also to suit the slightly different tyre construction. The testing went well and they made solid progress on both fronts. The team's best time for Day 2 was a 2'10.738 set by Niccolò Canepa.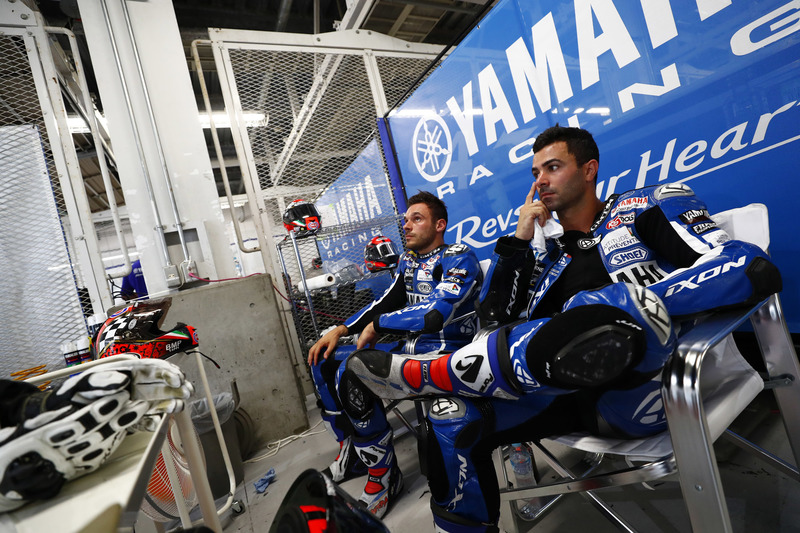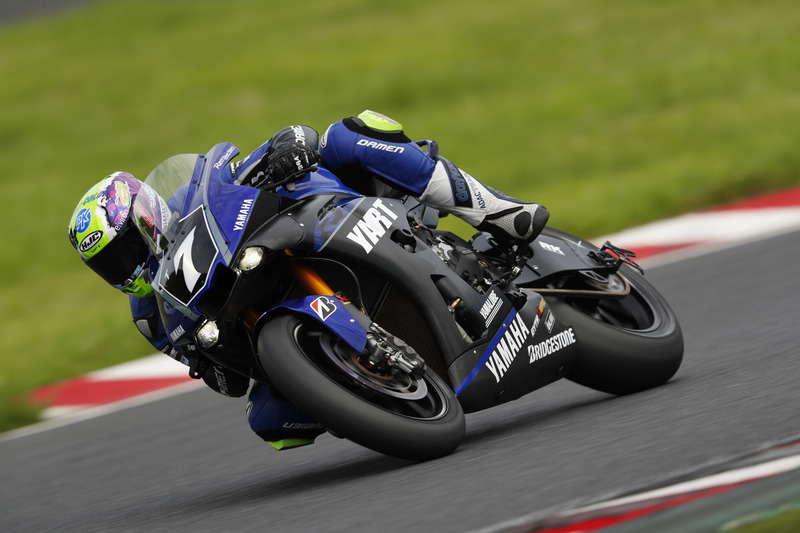 The YART Yamaha Official EWC Team found the right setup direction for the #7 R1 on the first day of the test and moved to the next step of testing on Day 2, doing longer runs and the like. Young German rider Marvin Fritz and Japan's own Takuya Fujita set fast and consistent lap times while Australian Broc Parkes set the team's top time for the day with a 2'09.021. There are currently four riders in the YART garage, but the three that will line up for the race will be chosen based on previous results and a number of other criteria.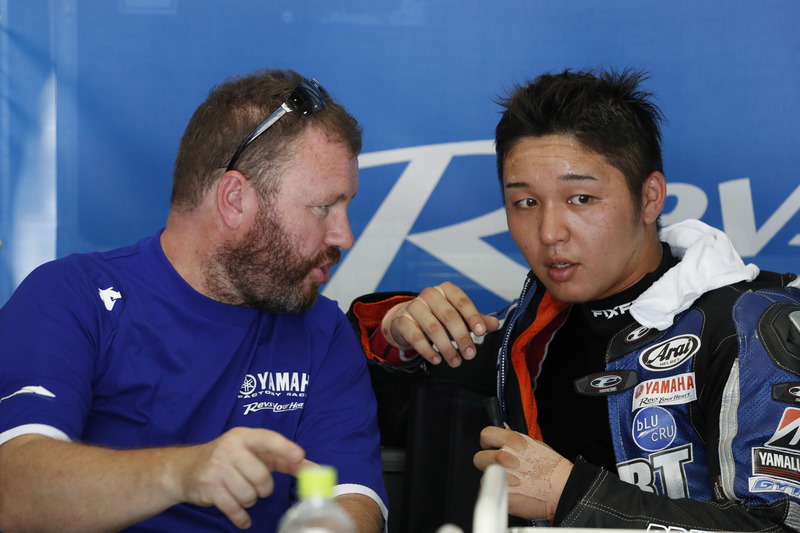 Yamaha Factory Racing Team
Katsuyuki Nakasuga
"Testing is going really well. Today we tried some chassis settings that incorporated input and ideas from all three of us. If it's easy for me to ride but hard for Alex and Michael, we need to make adjustments, but that doesn't mean we want to go so far as to alter the R1's feel and character. It's also about how good a balance we can strike between all three of us, but since we rode together last year, we already know where the common ground lies and we're trying to further build on that. We just need to do what we need to do, but remember to keep a cool head."
Alex Lowes
"I arrived in the last chicane on my flying lap and there was some traffic, so I lost some time. Otherwise it would have been a really good lap time, but apart from that it was good. But the more important thing is the feeling. The feeling with the bike is good so I'm happy with today. I want to improve my riding a little bit in a couple of corners like in sector two, so I'm going to try to improve this but it's more from my side than the bike. So that's my target for tomorrow."
Michael van der Mark
"I was a bit tired yesterday, so it's always good to have a good night of sleep and get back on the bike again. In the second session I did a longer run and I was quite happy with my pace. And then after that we tried to do a time attack, but as we have to share the bike it's a bit more difficult for me to push in the time attacks. Alex and Nakasuga-san can make really good lap times though, so there's no problem. For me the most important thing is that the race pace is quite good. I'm really happy about it and it's quite similar to Nakasuga-san's. I feel like every lap I make I'm improving and getting a better feeling, more used to this bike. For me the main thing is to ride. I just want to ride the bike more and do more laps."
Team Manager Wataru Yoshikawa
"Alex was unlucky that he couldn't do a long run due to the timing of the session, but Michael was able to give us some really solid data to make up for that. In the last session everybody used some softer tyres and Alex also got into the 2'06s, so all three are riding really well. For the final day tomorrow and also during the race weekend, we'll continue making small adjustments to further fine-tune the bike."
GMT94 Yamaha Official EWC Team
Niccolò Canepa
"Yesterday I was tired because I arrived and then came straight to the circuit. We're working on the setup of the bike and we spent the first two days every session to find good tyres for the race and I think we are in a good position now. So, we will work more on the setting of the bike and we have some good ideas to try. Today's lap time was not too bad but I think we can improve it and we will work on this tomorrow."
Mike Di Meglio
"Today was really good and this test is very important for setting up the bike. We know the race will be hard, but we have a bike that can do good lap times. To improve we've tried many things and we've started to understand the way to go. It's looking better every day; every day we're improving and our pace is good, but we need to be able to do fast lap times easier, so we'll be working towards that tomorrow."
Team Manager Christophe Guyot
"The riders are very happy and are enjoying the track. This time because we're using Japanese Dunlop tyres which are different, we need to test many different settings and I'm happy because we found some good things. And also, we know exactly which kind of tyres we can use for the race so for the race week, we should be not so bad. I'm also happy because our engine is working really well. We need to be a little bit faster of course, but for the moment that is not the goal. Right now it's to get more used to the bike, understand the tyres well and make steady progress."
YART Yamaha Official EWC Team
Broc Parkes
"I'm really impressed with the pace we've had. We started with one bike setup like we normally use in Europe and one bike with more of an 8 Hours spec, and we ended up a little bit in the middle. We changed some things with the electronics and it seems to be working really well and we have a very consistent pace. This afternoon we did long runs but unfortunately, I had a small problem so I didn't get to do mine. Tonight we'll talk all together and tomorrow we'll try some things, and hopefully tomorrow I can do a longer run."
Marvin Fritz
"At the last test we had two days of wet conditions which was not so good, but these two days have been great for testing. I improved my lap times every day and I got faster in every session. And I think if I can make another step tomorrow with the lap time, then I'll be really happy. My long run was also not bad; we had one red flag which didn't help us, but the lap times were consistently good and we have a really good base now. I think maybe we can make really small steps with the suspension and I think we'll have a meeting later to discuss it, but at the moment everything looks really good."
Takuya Fujita
"It's been a while since I've been back in Japan and ridden Suzuka. At first my lap times weren't quite there, but I could gradually up my pace and right now we're in decent shape. This test will decide who will ride in the race, so right now I really want to show my full potential out on track. My average pace is good, so tomorrow I'll try to shake off the nervousness and do my best."
Max Neukirchner
"We started with one bike with settings from Europe and one with settings for the 8 Hours, and in the end we found a setting that works well for us, but we still have some small ideas for tomorrow that we want to try. In today's long runs everyone's pace was really good, so I was impressed. It's the first time for me at Suzuka and of course it's not easy to learn; in a lot of corners there's no braking point and it's just opening and closing the throttle, so you need a lot of time and experience on the track."
Team Manager Mandy Kainz
"We are quite satisfied. We sorted out which direction to go in, so we are prepared for the race. Tomorrow we'll just ride and try to improve the lap time a little bit. Today we concentrated on long runs and it was all quite good. We sorted out two or three problems so we are quite happy. The last day tomorrow will be mostly like a practice day for the riders."