A Productive Two Days of Testing at Suzuka Come to a Close
The second day of testing for the Yamaha Factory Racing Team on June 27 had the sun beating down on the track, sending the temperature up while the humidity clogged the air--perfect for evaluating the bike in conditions the race will likely take place in.
The team continued their testing regimen with the same focus as the day before. Katsuyuki Nakasuga worked on further polishing the bike's setup while devoting time to a crucial factor in endurance racing: tyre choice. The day before, his teammates Alex Lowes and Michael van der Mark had come straight to Japan with little time to rest and battled through fatigue as they put the factory R1 through its paces. But with the power of a full night's sleep, they were close to full strength and ready for their second day of testing duties.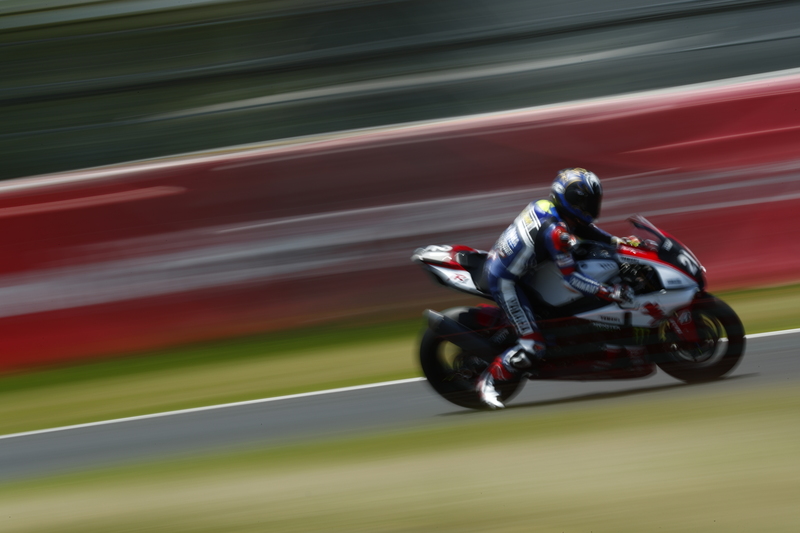 Nakasuga dedicated much of his time to selecting tyres, and with track temperatures sometimes soaring to over 50°C during the session--comparable conditions to the race itself--he was able to gather a lot of valuable data. This allowed the Japanese racer to confidently choose the direction to take for tyres at the main event. Lowes and van der Mark set about verifying and evaluating the small changes Nakasuga had made to enhance the setup the day before. They both found it to their liking, but also found small areas for improvement that the team then worked on implementing.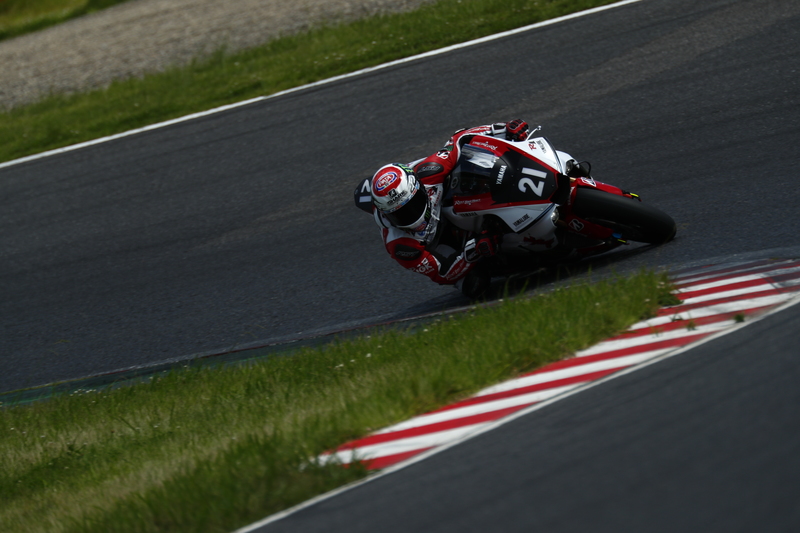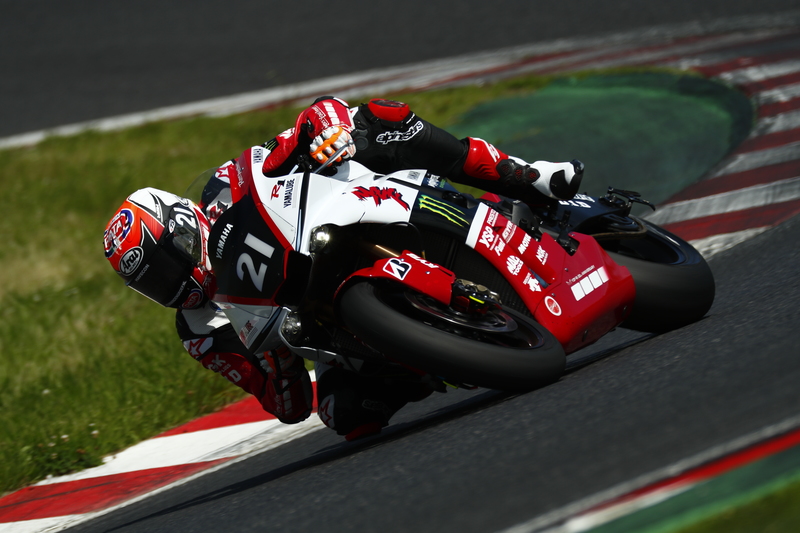 In the afternoon, Lowes and van der Mark went out on separate bikes as soon as the session began to make one final check of the setup to wrap up. When their run was finished, all three riders got together with the team engineers and sat down to provide their feedback and bounce ideas off each other. With everyone in agreement that the direction with the setup was the right one, the riding portion of the testing programme was complete.
All that remained was to get some pit stop practice in with each rider. Though it had been roughly a year since the three teammates last did any bike swaps, they displayed fluid coordination and the team showed the fruits of their labour with even smoother pit work than last year. This brought the two days of testing to a close. With ideal weather on both days, the team has made an excellent start to their campaign to take a fourth consecutive 8 Hours victory.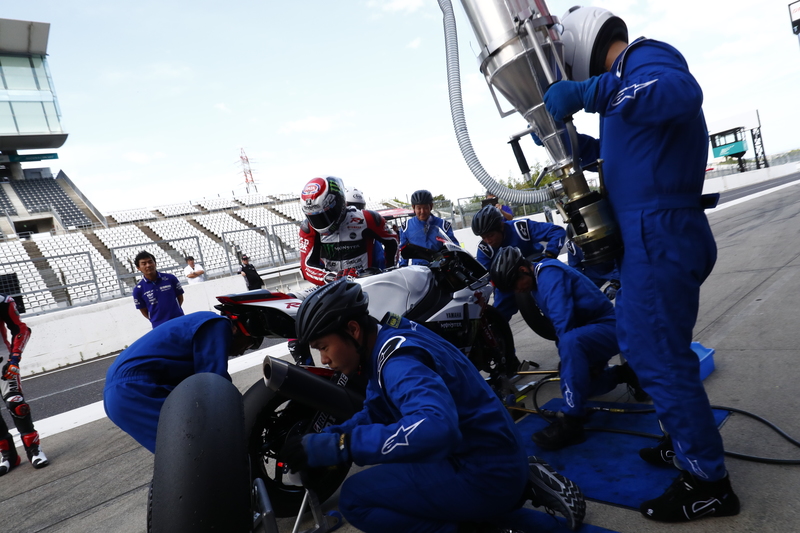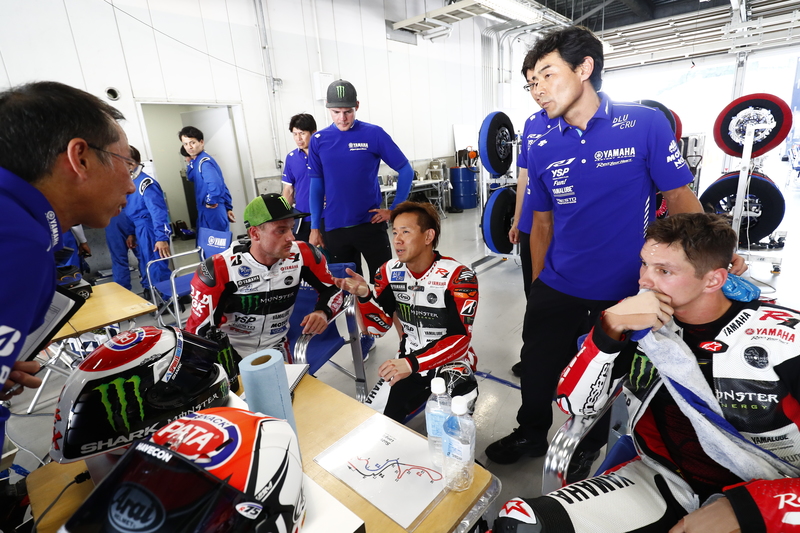 Katsuyuki Nakasuga
"The track temperature went way up today, so I could try out some different tyres for the race. I think we're starting to see the right direction there, so we've gotten some really good work done today as well. The bike itself is at a really high level, so at the next test I think we just need to work on small improvements. Alex and Michael will have to make some compromises with the riding position, but there's nothing they find uncomfortable. They're already riding at a really fast pace so that's really encouraging and we have no major issues, so we're making great progress to be ready for the 8 Hours."
Alex Lowes
"We had a really good feeling with the bike today. I actually feel a little bit better on the bike even compared to last year, so yeah, a really good first test. We did some pit stop practice this afternoon; it's really important to practise that sort of thing since it's really different to what we're used to. Also, I want to work on my riding in a couple of corners of the track, just because we didn't do too many laps yesterday and today. But that's just from my side. Otherwise, everything's going well!"
Michael van der Mark
"This second day was nice, especially because it was nice to have a good night's sleep! We went out this morning and we were immediately on the pace again. They changed a few small things on the bike and it took me one outing to really understand, and on the second outing I understood the changes and the bike more. I felt really, really good and I went faster and faster. The pace we had was also quite good so I'm really happy with the test. You have to share a bike with three riders at the 8 Hours and I'm the tallest one, so I struggle a bit in the chicanes and I need to find a different way to get through them. But you know, this is endurance racing and everyone has to compromise somewhere. I found a good way for my body position in the corners, so yeah, I need to work on the chicanes a bit more at the next test, but I think it won't be an issue for the race."
Team Manager Wataru Yoshikawa
"Compared to the past three years, the weather was good and the track surface was really hot, so that made this test that much more invaluable. As Nakasuga has shown in JSB, our bike works really well with the 17-inch tyres, and Alex and Michael have shown us some very high-level riding right from the start. Also, all three are saying the same things and agreeing about the setup, so we don't have any major issues there. From here, we just need to keep tyre life and fuel economy in mind as we work to fine-tune everything further. If we can do that, I think we can be in even better shape for the race than we were last year."