Yamaha Factory Racing Team Gets in Gear to Prep for Fourth Straight Win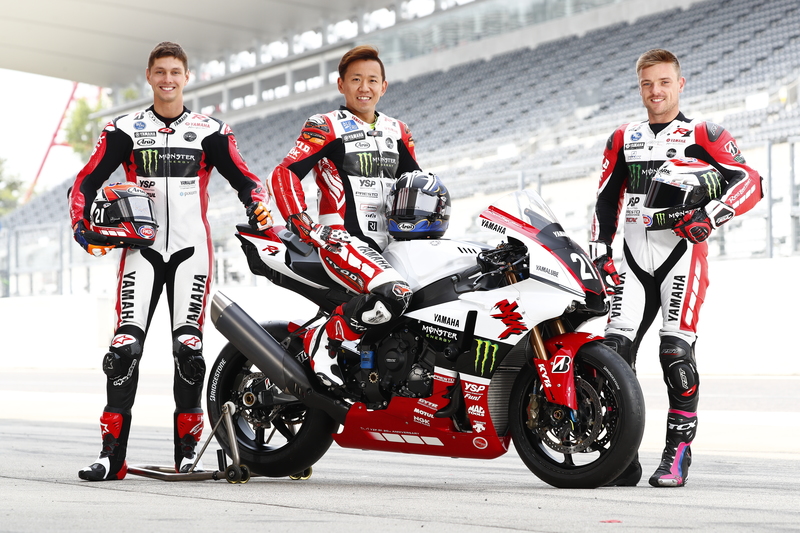 On June 26, the Yamaha Factory Racing Team had its first test to prepare for the 2018 Suzuka 8 Hours, where they will be aiming to take the team's fourth win in a row. Late June is the middle of Japan's rainy season and the temperatures at Suzuka Circuit weren't quite at what is expected for the race, but the team's first test was blessed by clear skies.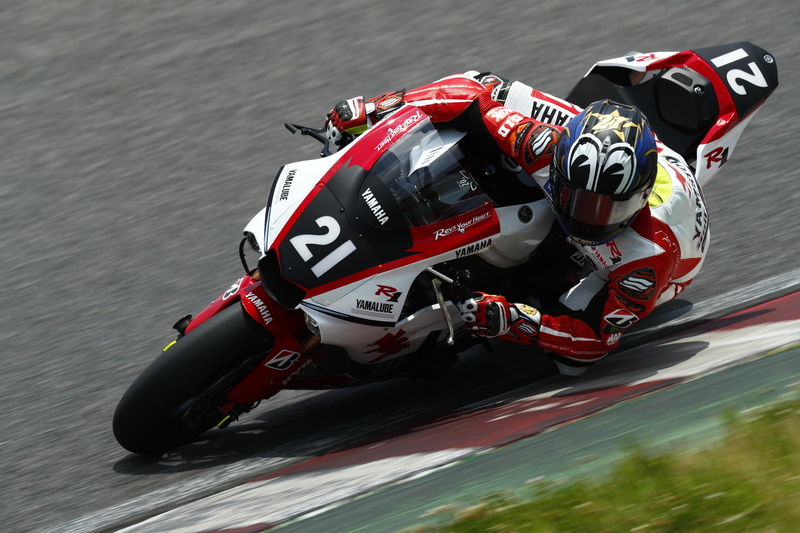 The team's star rider Katsuyuki Nakasuga was joined by Yamaha WorldSBK contenders Alex Lowes and Michael van der Mark. Leaving right after the Laguna Seca round of the championship in the U.S., a flight over the Pacific and a bullet train trip got them to Suzuka Circuit just in time for the morning session. As the clock neared the test's 11 a.m. start, the two were all smiles despite the fatigue and jet lag as they entered the garage and greeted Nakasuga with hugs and handshakes, but there was little time to enjoy their reunion. Nakasuga headed to the YZF-R1 to get started while Lowes and van der Mark got suited up to ride as the session got underway. With the race only a month away, the team could not afford to waste a second and the sense of urgency was palpable in the garage as everyone went about their work.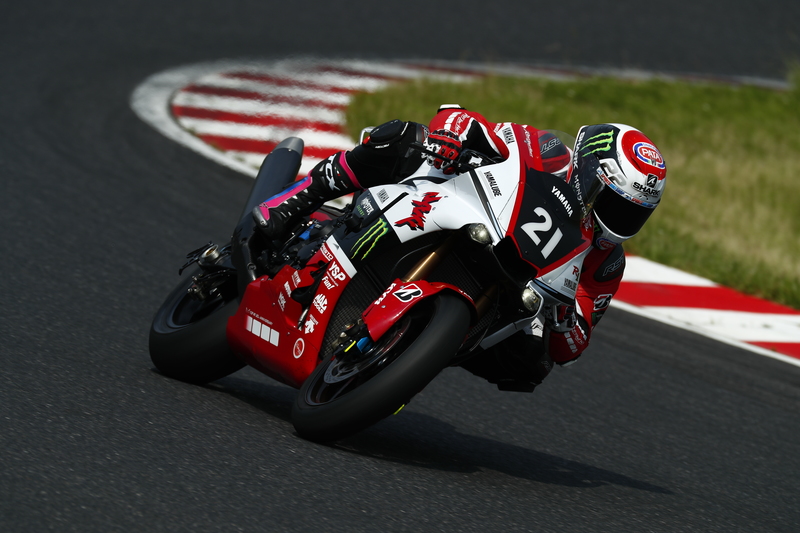 Nakasuga was the first to take to the track and got things off to a smooth start. It was his first time to ride the 8 Hours factory R1 fitted with 17-inch tyres--last year's bike used 16.5-inch tyres--but that did not stop him from setting consistently quick lap times. He then focused on improving the base setup bit by bit. Arriving in the garage shortly after, Lowes and van der Mark were briefed on the 8 Hours R1 they would be riding after a roughly one-year blank and got started by reacquainting themselves with riding it around Suzuka, taking turns clocking laps around the track. The hour-and-a-half long session felt like it was over in the blink of an eye, but the brief conversations between the riders and team were full of smiles; things were off to a solid start.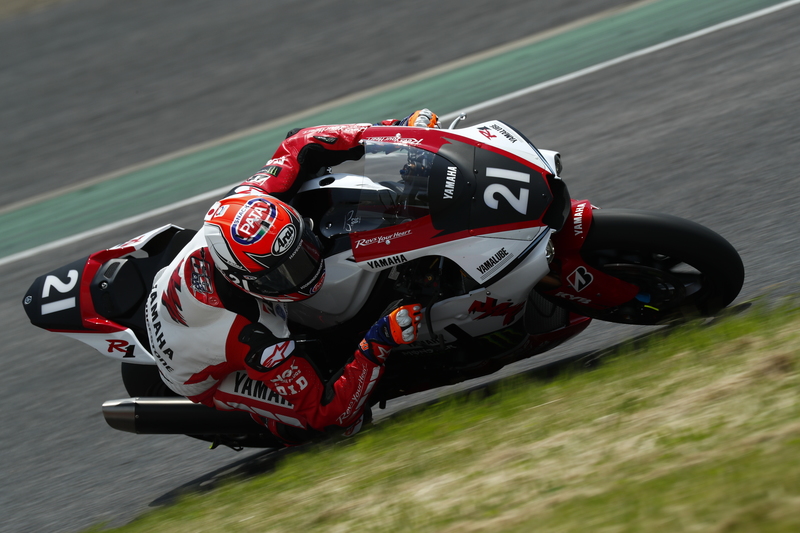 The afternoon session was approached in the same way, with the team focused on making minor improvements and getting in plenty of laps. But even so, the three teammates brought the speed up a notch. In only the first day of testing, all three riders were already able to set very fast times. Each was able to ride and set strong times given their physical condition and the duties set out for them, resulting in a very positive first day of testing that will surely prove invaluable in the main event.
Katsuyuki Nakasuga
"This was a very important test as it was my first time to ride the 8 Hours R1 with 17-inch tyres. The average lap time between the three of us is pivotal for the race, so my job was to find a setup that Michael and Alex would like. Even though they were both tired from their trip, they rode in the morning session and said they felt good with the setup, so I'm glad to hear that. Tomorrow, they'll try riding a slightly revised bike based on today's feedback and I'll then try to sharpen it even further. We'll just repeat that process several times to get the bike fully ready for the race."
Alex Lowes
"We finished the round in Laguna, had a quick debrief, took a five-minute shower at the hotel and then headed straight to the airport. We got into Tokyo around 5:00 in the morning, took a taxi to the bullet train and made it to Suzuka. Then it was another five minutes at the hotel and then straight to the track before 11:00. I did feel a bit tired, but I hadn't ridden the 8 Hours bike in a year and it uses different tyres than our World Superbike R1, so to get the feeling back we decided to ride in the morning session. Though it's changed a bit, I once again felt it was a really fun bike to ride and I like it a lot. I could get last year's feeling back really quickly, so I'm satisfied we made a great start on the first day. Tomorrow we'll check out the settings Nakasuga-san has put together for us, but first I plan to get some sleep so I can ride at full strength tomorrow. I'm looking forward to it!"
Michael van der Mark
"At first the plan was only to ride in the afternoon session, but we got here early so we chose to ride in the morning as well. By the afternoon of course we were pretty tired, but the bike's level is already very high and both Alex and I had a fast pace from the start. So, it was very enjoyable and I felt like we started well. My goal for tomorrow is to learn more from Nakasuga-san, put in more laps and get more used to the bike. I want to put on a better performance tomorrow, but to do that I need some sleep first!"
Team Manager Wataru Yoshikawa
"Our team line-up hasn't changed from last year and there haven't been any major changes done to the bike. For Alex and Michael, the tyres will be different from what they're used to in World Superbike, but even with that being the case, they've gotten off to a positive start. Basically, Nakasuga put together a base setup for the bike and Alex and Michael tried it out, and then they worked on adapting to it. In the process, it looks like they both found a good feeling already and Nakasuga then tried to make small improvements all around based on their feedback. That also went well. Tomorrow, Alex and Michael will try out the bike with some different settings Nakasuga found today, and Nakasuga will continue working on making small changes to refine the bike even more. The team will be analysing each rider's data and feedback to find the best balance for our overall setup, fuel economy and so on."