Yamaha Factory Racing Team 2nd on First Day of Combined Test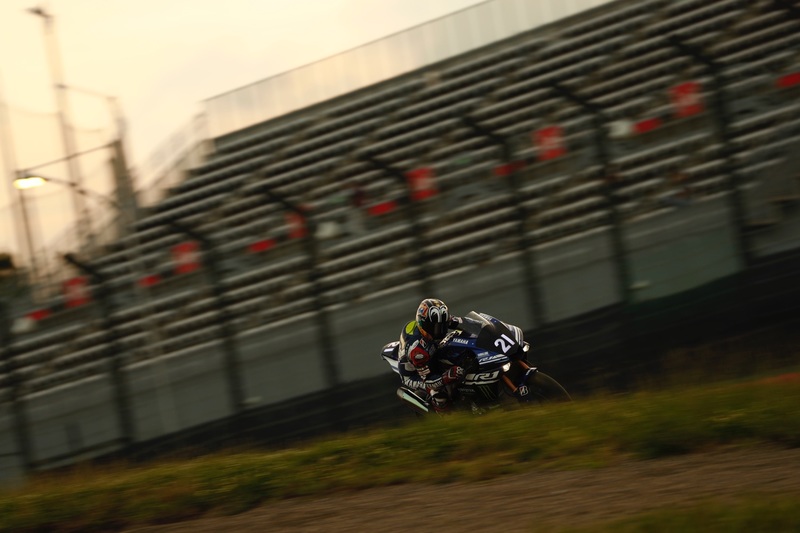 The three main Yamaha teams were finally together in the paddock at Suzuka Circuit for the second official 8 Hours test. The Yamaha Factory Racing Team, YART Official EWC Team (YART) and GMT94 Yamaha Official EWC Team (GMT94) set to work to put in laps and make further machine adjustments to meet their respective goals at this final test in preparation for the main event at the end of this month.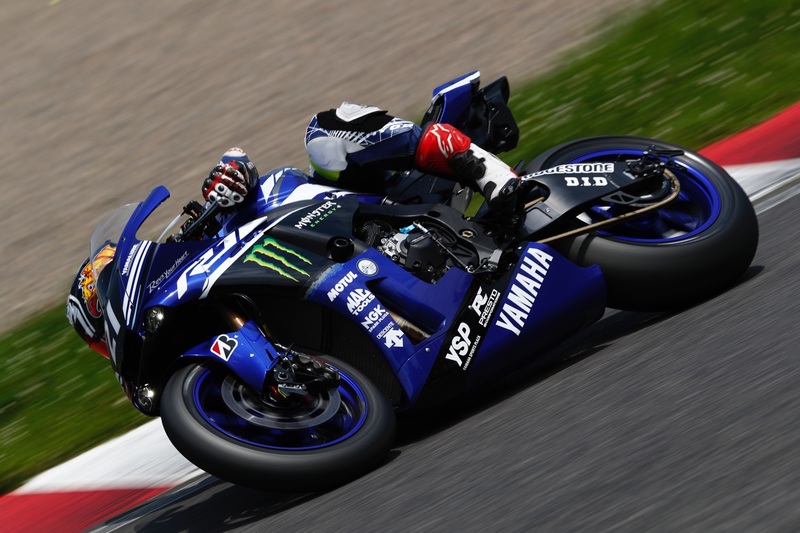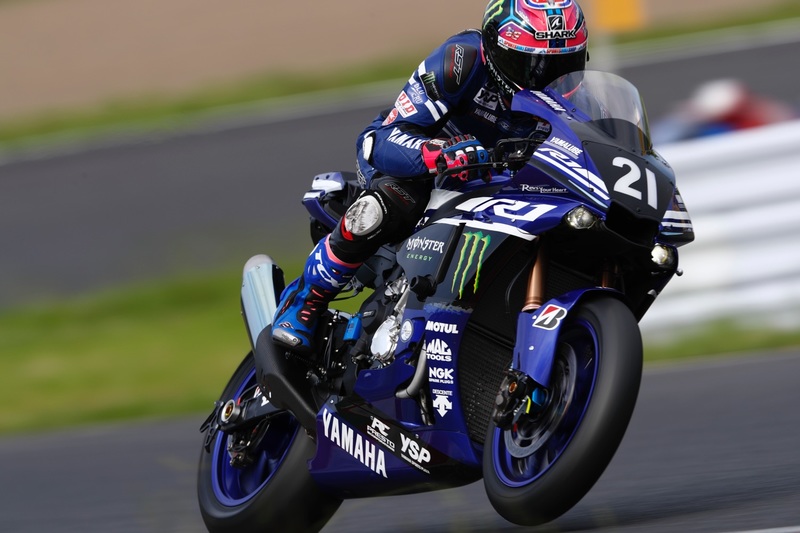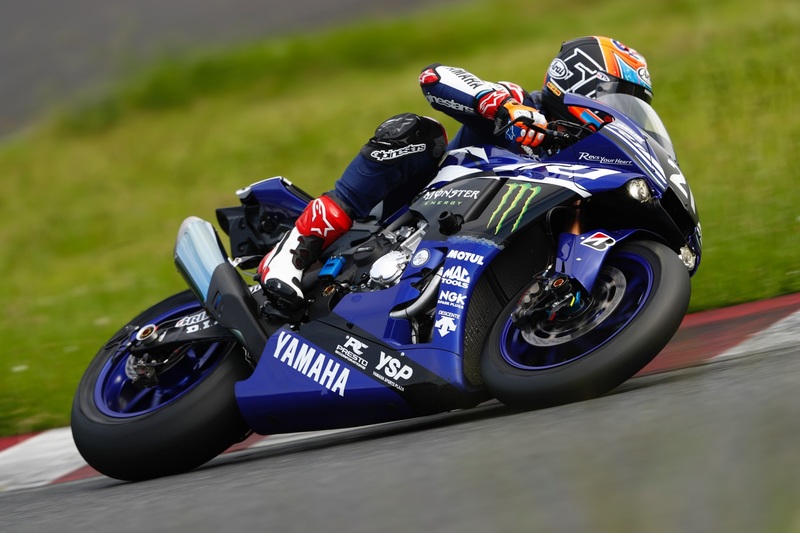 After the checkered flag brought the World Superbike races in Laguna Seca to a close, Alex Lowes and Michael van der Mark had little time to rest. Necessity dictated the hard schedule ahead and they headed for the airport to make the long journey across the Pacific from the United States to Japan. With the Yamaha Factory Racing Team looking to capture an unprecedented third consecutive victory this year, any time available for testing is precious. The two riders arrived in Tokyo early in the morning of the first test day, hopped on the bullet train and headed for the circuit. When they finally arrived, the team, Nakasuga and the YZF-R1 were ready and waiting for them.
For the first day, Nakasuga had one machine to himself and worked mainly to fine-tune the bike's setup. With Lowes and van der Mark both battling the jet lag from the long trip, their attention was more towards getting reacquainted with the 8 Hours factory-spec R1, and they took care not to overexert themselves or push too hard in the first few sessions. The team's quickest lap of the day was a 2'08.126 set by Nakasuga, which put the team 2nd overall by a narrow gap of 0.343 seconds. Lowes and van der Mark finished out the day with laps in the 2'09 range.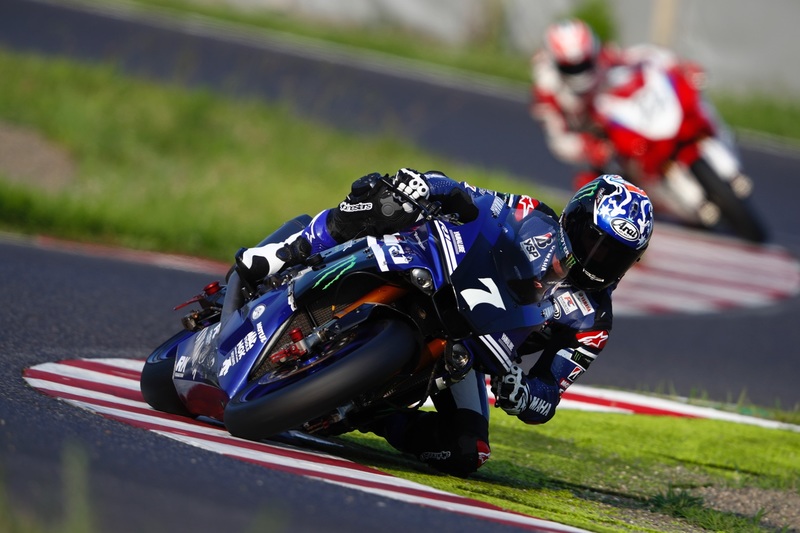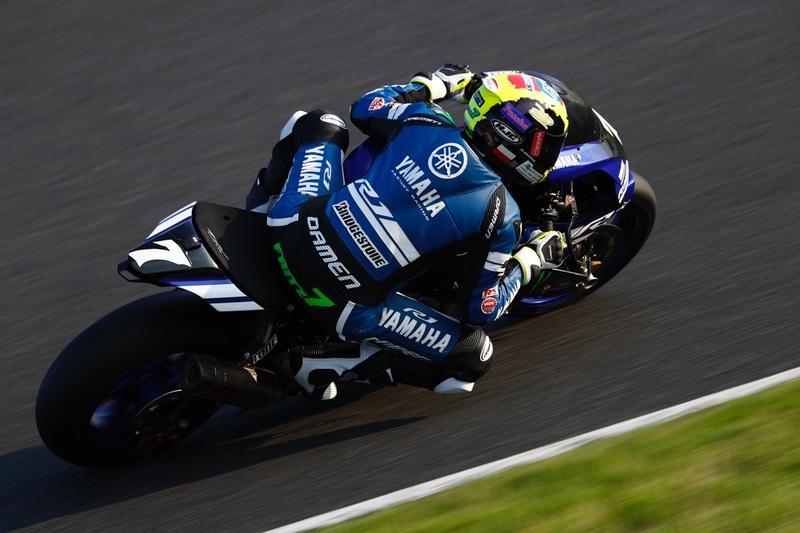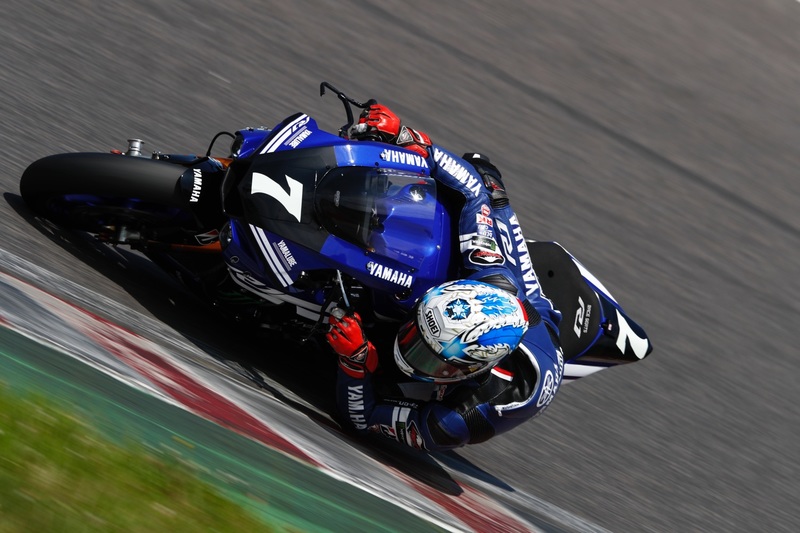 Currently 3rd in the standings and out to secure this season's EWC title, the YART team stayed in Japan following last week's testing, so Broc Parkes, Marvin Fritz and Kohta Nozane came into the first day looking fully rested and ready. The first day's tasks were simple; Parkes and Nozane worked on verifying if the issues identified in last week's test had been addressed and then checking them off. The result of their work was not only Nozane setting a top time of 2'09.351, but also Parkes and Fritz hitting the 2'09s, demonstrating the team's clear progress since the last test.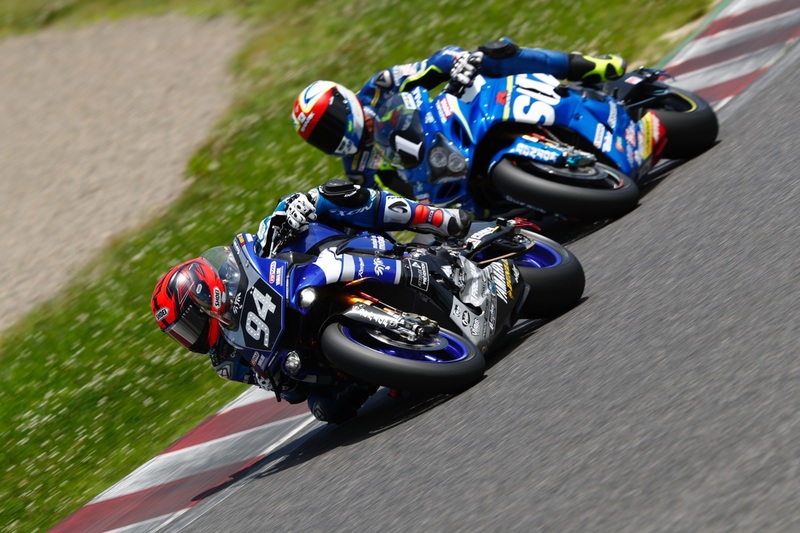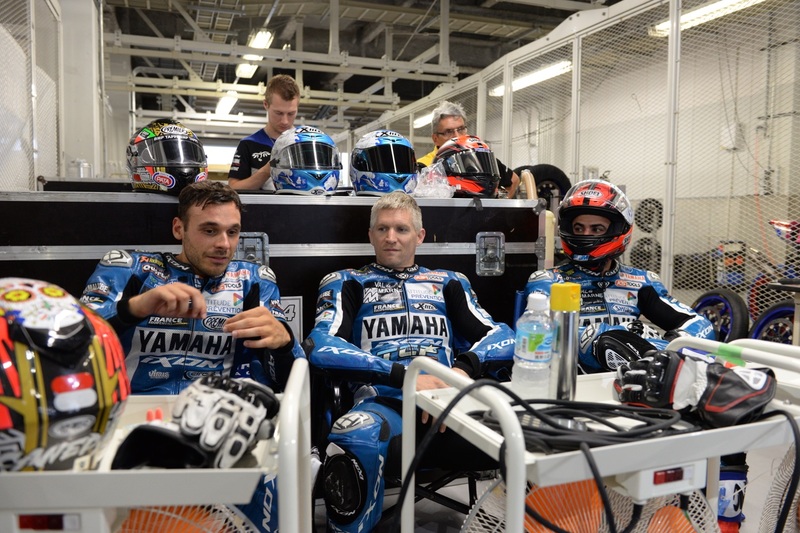 The GMT94 team is a major contender in this year's EWC title fight, and they also made a solid step forward on the first day. Though the team has contested the Suzuka 8 Hours numerous times, it was the first time for Mike di Meglio to ride here since 2003 when he was contesting the GP125 class. It was also Niccolò Canepa's first time to lap Suzuka since his first ride here last year. But they got their work done with the slow and steady approach of a highly experienced and race-winning endurance team, focusing on long runs starting with a full fuel tank, tire selection and more, and set consistent times in the 2'12s.
Today's test is also the first and only time a nighttime practice session is held. Though it was interrupted by several red flags, the teams were able to run the necessary checks to be ready for when the sun goes down and the lights come on at the main event.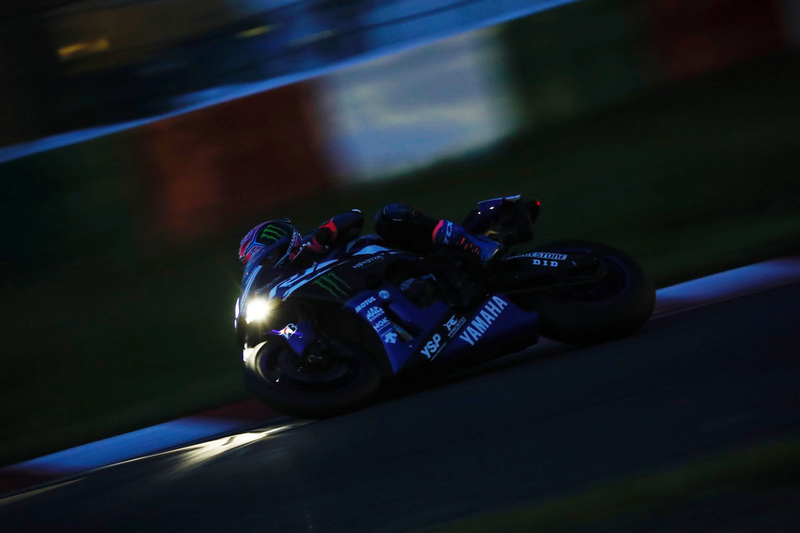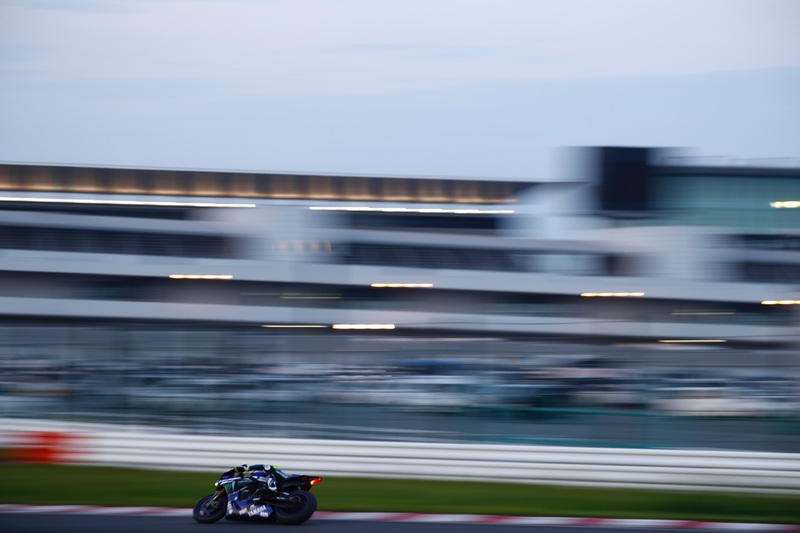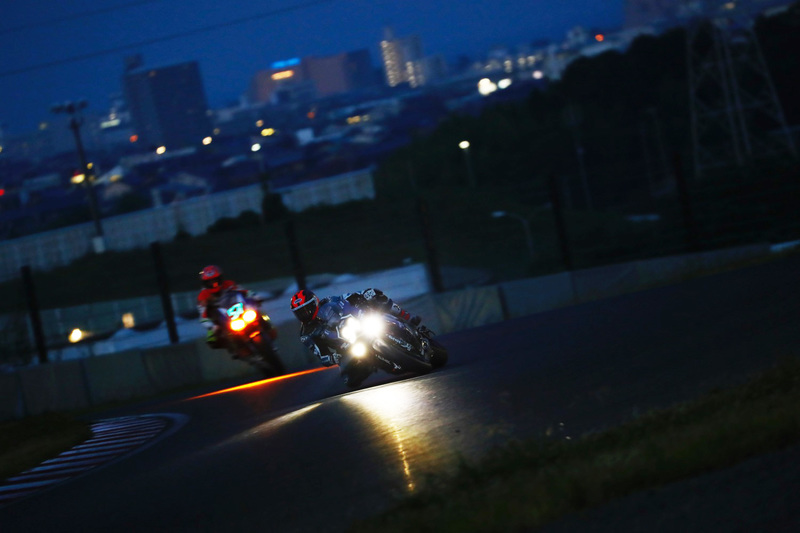 Yamaha Factory Racing Team
Katsuyuki Nakasuga
"We started out the day riding on new tires and set a low 2'08 lap, but we stayed on used tires after that so our times didn't improve. Overall, the feeling from the tires is good and we don't have any issues there. Alex and Michael came straight here from Laguna Seca so they're pretty jet-lagged and I'm sure it was a tough day for them, but I think tomorrow they'll be back to riding as normal. They both have a lot of experience so I'm not worried at all. As a team I think we came out of the gate well, but we have a lot of strong rivals this year. We won't let up and just keep pushing forward."
Alex Lowes
"I'm just really tired right now. It was a long trip to get here. We got to Tokyo around five in the morning and travelled all the way here to Suzuka. I haven't actually slept much. I slept a little bit on the plane but I haven't had any proper sleep. This first day of testing is just to get us back into Suzuka 8 Hours mode, so we made an easy start and didn't push too hard. But riding Suzuka is really fun so I'm glad to be here. Tonight, the priority is to get plenty of sleep. Tomorrow we'll really go for it!"
Michael van der Mark
"I feel just like Alex: tired. It's great that we have three days here, but the goal for today was really just to get used to the machine, so in reality it's almost like a two-day test for us. But out on track there were a lot of riders, so for the actual race this kind of practice was important. I'll get some good rest tonight and I think we'll get faster and faster from tomorrow. Keep an eye on us in the rest of the test."