YART Yamaha Official EWC Team End Test Feeling Optimistic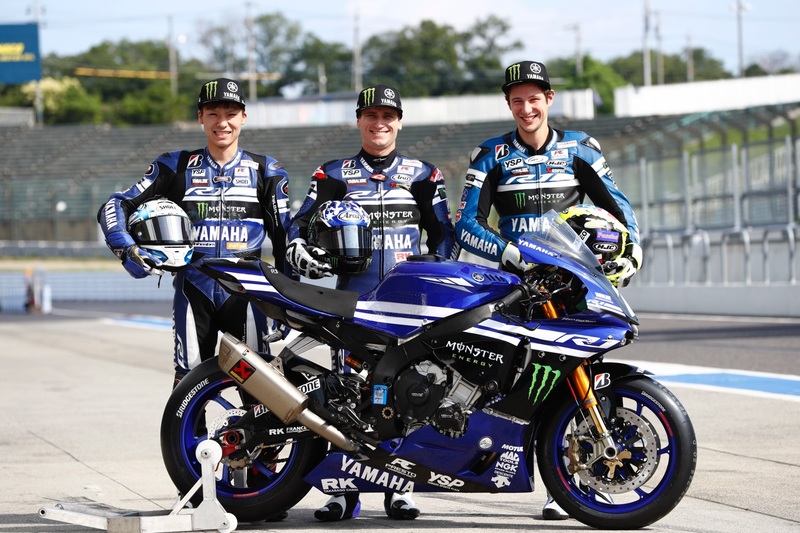 After yesterday's test focused on the four major Japanese motorcycle manufacturers, today's test was instead focused on the event's tire manufacturers. Session 1 took place between 9:00 and 10:30 a.m. while Session 2 was between 2:00 and 3:30 p.m.. The YART Yamaha Official EWC Team (YART) took part in today's testing with the goal of making improvements over the previous day's pace. They worked on matching the machine setup with the tires and finished out the day with important feedback and a positive feeling.
The weather was perfect for Day 2 as the riders and teams awoke to a completely dry track. Just as the day before, Marvin Fritz kept his focus on learning the ins and outs of Suzuka Circuit. Meanwhile Parkes and Nozane's main job was to confirm that the endurance-spec YZF-R1's setup gelled well with the Bridgestone tires, which are new for this year.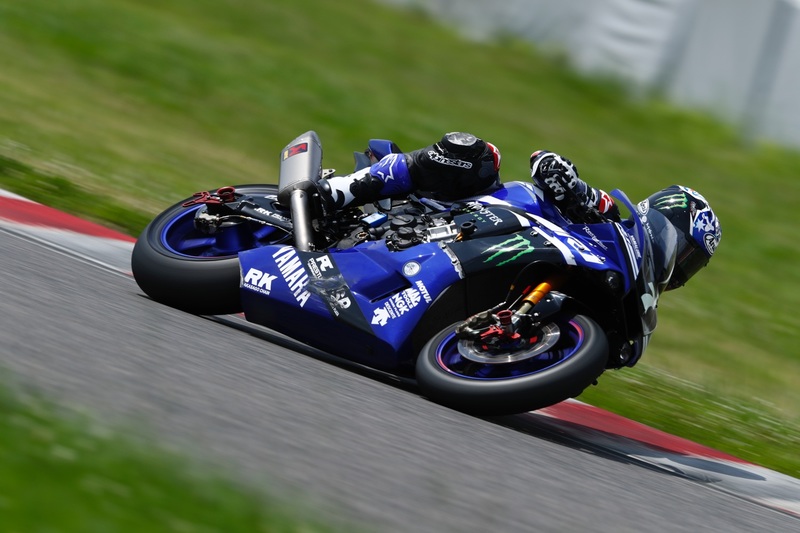 Starting from the first session, Parkes, Fritz and Nozane got to work on the planned testing schedule. The team's best time of a 2'08.795--set by Nozane--was a significant improvement over the 2'10.740 of the previous day. Parkes was able to do a 2'09.325 while Fritz's time was in the 2'10s.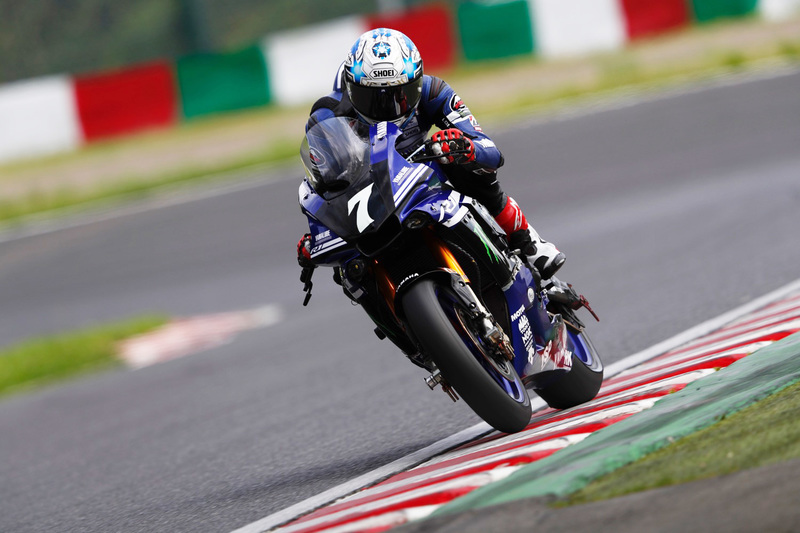 In the combined times for the day, Nozane's time placed the team in 7th overall. However the day's goal was not to set fast lap times, but rather to make sure that the machine and tires were working well together, and further polish the setup. All in all the team made a solid start that left them feeling optimistic, and provided them with important feedback in the lead up to the race at the end of this month. There will be another three days of testing starting next week on Tuesday the 11th. The YART team are set to do some longer practice runs, which are vital to being in good shape for an endurance race.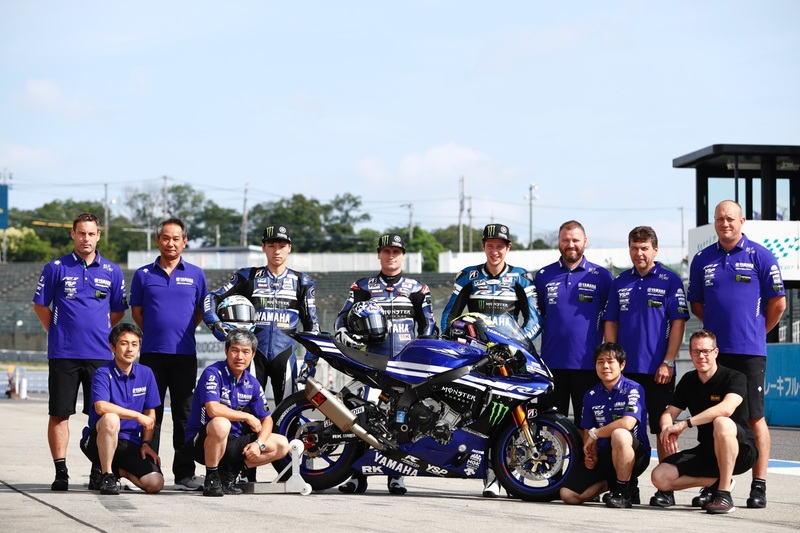 YART Yamaha Official EWC Team
Broc Parkes
"The 8 Hours is the biggest event of my year, so to ride on a factory team here is an honor for me, and this is a race I really look forward to. Sadly yesterday was mostly wet, so we couldn't ride as much as we wanted to. But today was dry, so we were able to get our time into the low 2'09s and make some good steps. This is Kohta's home course, so even on used tires he's really fast. It's the first time for Marvin to ride at Suzuka, so right now he's just studying the track. While his lap time isn't quite there yet, if he puts in a lot of laps I don't think there should be any issue. We don't have any major worries with our machine or tires, so if we just fine tune a little bit more at the next test I think we'll be in good shape to challenge."
Marvin Fritz
"It rained on the first day, but today was dry all day. I realized again just how tough Suzuka can be. My goal for the two days was to get used to the course layout as much as possible. Broc and Kohta both have experience here so they can set fast times, so I just needed to do as many laps as possible to try to get close to them. I'm losing a lot of time in the middle sector of the lap, so at next week's test I know I have to improve in that area. Also, Japan's top riders, MotoGP and WSBK riders are all here so the atmosphere is totally different to anything I've experienced. But even so I know we can be competitive, and we still have three days of testing left so we'll do our best to stand on the podium."
Kohta Nozane
"Our main goal at this test was to let Marvin, who has never ridden here, get a lot of laps in and get used to the layout, and for Broc and I to work on the setup of our package with the endurance-spec R1 and Bridgestone tires. Broc is the team's anchor in the overseas rounds, but since Suzuka Circuit is my home round I want to fill that role. In the Endurance World Championship we lost some ground to the top two teams in the standings, but we still have the chance to come from behind and win, so here at Suzuka we'll build up our strength as a team and not give up until it's over. Testing for the 8 Hours continues next week, so we want to get the machine in the best shape possible heading into the race, and I think if we can do that we can be near the podium."
Team Manager Mandy Kainz
"I think this was a very positive test for us. It would be easy to look only at the lap time, but what was important for us was finding a setup that's easier to ride. We had tricky conditions on the first day, so our emphasis was on Marvin learning the track. Today was dry so we tried to have him do even more laps while Broc and Kohta compared last year's setup to this year's, so we were able to gather a lot of information. We made positive progress, so I think this is a test we can be happy with."