Yamaha Factory Racing Team Flies to Third Consecutive Suzuka 8 Hour Pole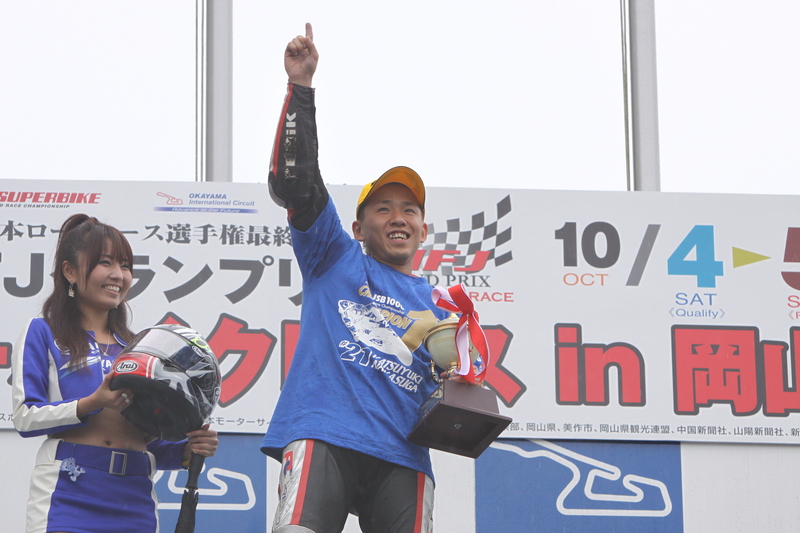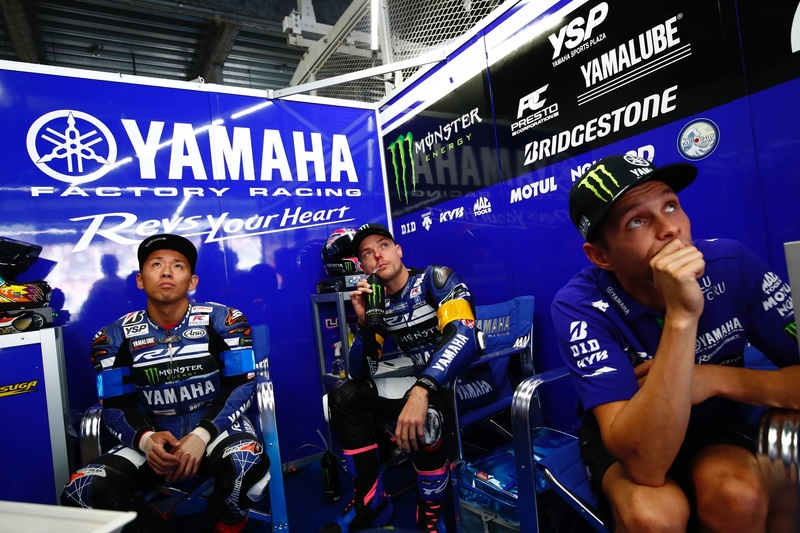 Action resumed again on track today for the 40th 2017 Coca-Cola Suzuka 8 Hours. The afternoon saw the top ten teams from provisional qualifying contest the Top 10 Trial to decide the first ten grid positions. The Yamaha Factory Racing Team proved unbeatable, taking pole with a scorching 2'06.038 lap. The YART Yamaha Official EWC Team were also on form, slotting in 6th on the grid with a 2'07.634.
After two previous years of the pressure of being the last rider out on track, Nakasuga was able to finally enjoy a less-pressured Top 10 Trial today as the first Yamaha Factory Racing Team rider to qualify. The local hero didn't disappoint and had the Suzuka crowd on their feet as he turned each split time red on the timing boards on his way to the fastest lap of the day. Next up as the second rider for the team was Alex Lowes. The young Brit has been on top form all weekend so far and was determined to match his teammate's pace. Lowes was on fire through the first splits, turning them red and looked likely to break the standing lap record until a small mistake in the final chicane cost a few tenths of a second. The lap proved to be faster than everyone except Nakasuga, with Lowes laying down a 2'06.225 time at the line.
Third teammate Michael van der Mark was denied the chance for a proper ride in the day's earlier practice as a red flag brought the session to an early end. Despite this, the Dutchman has already found a race pace to match Lowes and Nakasuga, putting the threesome in a strong position to fight for Yamaha's third consecutive Suzuka 8 Hours victory tomorrow.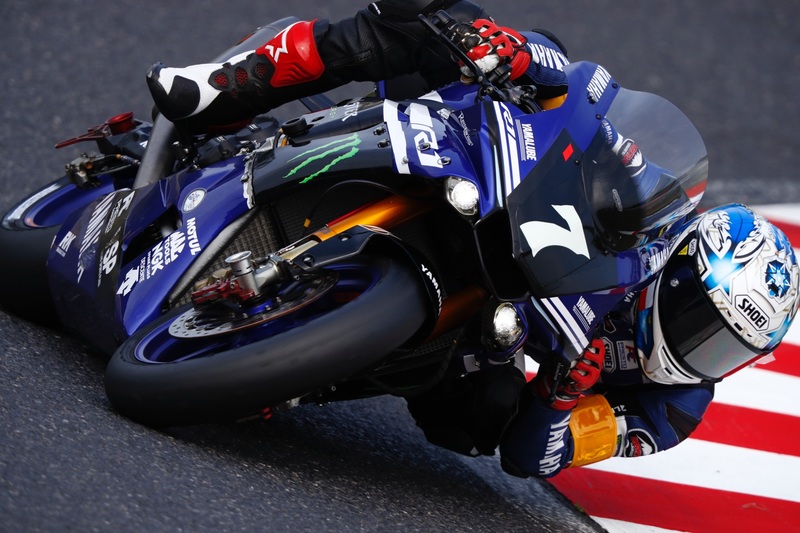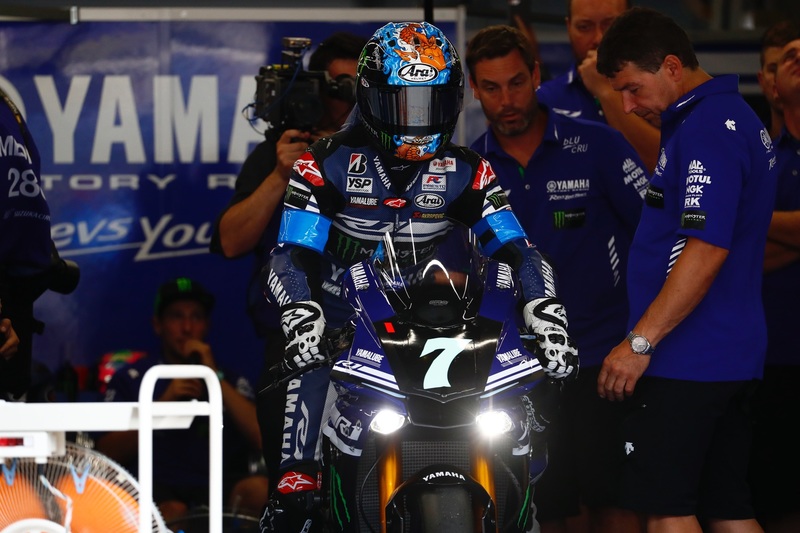 The YART Yamaha Official EWC Team came out fighting in the Top 10 Trial, determined to prove their position as the fastest of the full-time Endurance World Championship racing teams. Kohta Nozane was out first for the YART team and though he was a little disappointed not to dip under the 2'08s with his 2'08.481 lap, he was happy to have completed the Trial successfully. Sure enough, his Australian teammate Broc Parkes was the rider to deliver. Parkes was almost inch-perfect, delivering a flying 2'07.634 lap to initially top the standings before the second session put YART 6th on the grid. Third rider Marvin Fritz has been quick to find a comparative race pace around the circuit on his first-ever Suzuka race weekend, ensuring the team are ready to give 100% in tomorrow's race.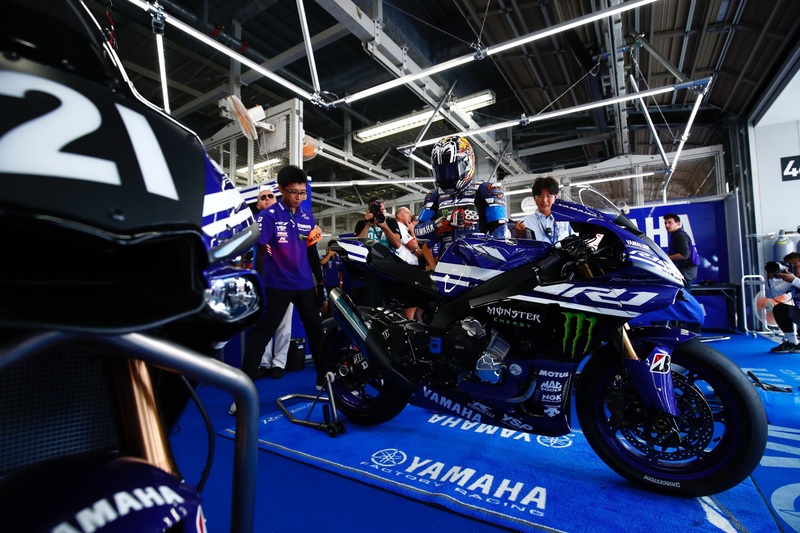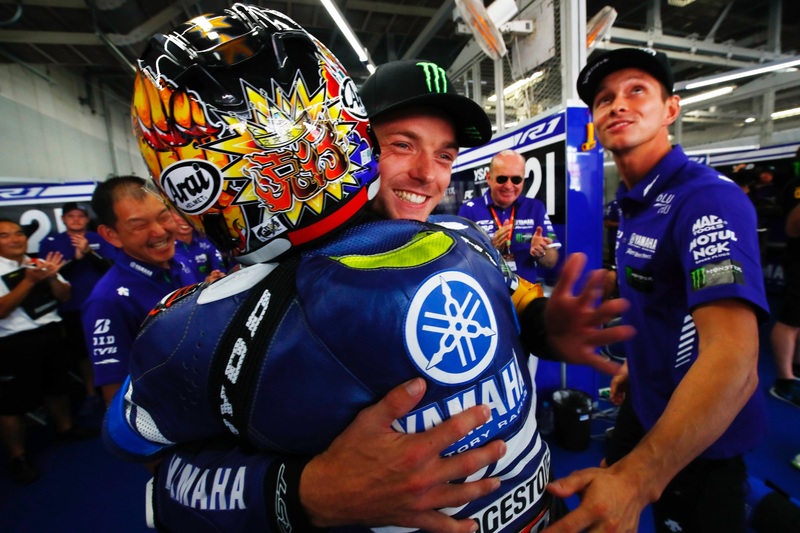 Top 10 Trial
| Pos. | No. | Team | Machine | Avg. Time |
| --- | --- | --- | --- | --- |
| 1 | 21 | Yamaha Factory Racing Team | YAMAHA | 2'06.038 |
| 2 | 12 | YOSHIMURA SUZUKI MOTUL RACING | Suzuki | 2'06.282 |
| 3 | 11 | Kawasaki Team Green | Kawasaki | 2'06.381 |
| 4 | 5 | F.C.C. TSR Honda | Honda | 2'06.600 |
| 5 | 634 | MuSASHi RT HARC-PRO. Honda | Honda | 2'06.671 |
| 6 | 7 | YART Yamaha Official EWC Team | YAMAHA | 2'07.634 |
| 7 | 19 | MORIWAKI MOTUL RACING | Honda | 2'08.041 |
| 8 | 25 | HondaSuzukaRacingTeam | Honda | 2'08.178 |
| 9 | 71 | Team KAGAYAMA | Suzuki | 2'08.616 |
| 10 | 22 | SatuHATI Honda Team Asia | Honda | 2'09.966 |
Yamaha Factory Racing Team
Katsuyuki Nakasuga
"We're very happy with today. As a team, I think any one of us could've gone out and taken pole and all three of us are at a really good level. I was pumped to see Alex going faster than me on his Top 10 Trial lap! He's fast in the places I'm not! It's the same R1 but depending on the rider, it can go faster in places you don't expect and that's really fun to watch. And you learn from it too, seeing that the bike can be ridden that way at that part of the track. Last year and the year before, I was the last one to go out so I was really nervous. I just didn't ride at my best and couldn't take pole. But this year I was able to and while that's good, what's important is tomorrow. Everybody on the team knows this; there's no point if we don't win the race and all three of us are focused on that. Together with the team staff, we'll put 100% into doing our best tomorrow and aim for the top step of the podium. The three of us are equally sharing the expectations and pressure, so I think we'll be able to put on a fun race for the fans!"
Alex Lowes
"Today was good, I enjoyed the Top 10 Trial a lot and the bike felt really good. I made some mistakes myself so I can't be completely happy with my lap, especially the last sector. I think I felt quite good up until that point but it doesn't really matter as we have eight hours tomorrow! I feel comfortable on the bike and I'm looking forward to a tough race. I'm going to give it everything I've got to win the Suzuka 8Hours again. I want to do a really good job for Yamaha in the race, this is my goal."
Michael van der Mark
"It's really good to see us take pole position. Nakasuga-san and Alex did amazing laps so I'm really proud of them. Of course it's an endurance race so pole is not the main priority but it's good that we can do a really fast lap, and also that we are really consistent in the normal runs. It's going to be a tough race because many competitors are really fast but I have a good feeling. The bike is handling really well for the three of us, which is the key to success. I want to thank Nakasuga and Alex for their incredible laps today and I hope tomorrow we can finish the job."
Team Manager Wataru Yoshikawa
"We were able to take pole position today, so that's obviously very happy for us as a team. This is our third time taking pole position and as we are going for our third straight win it's a good lead in to the race. There was a lot of pressure for Nakasuga not to wreck the bike so I think he rode really well. Unfortunately, we weren't able to break the pole record but it was more than enough. Because Nakasuga had a good time already, I think Alex felt he had a lot of expectation on his shoulders, also not to wreck the bike so I think he rode really well. I thought it was a good experience for him also. The reason we have strength as a team is because all of them are accepting of each other's abilities, and also because they have trust in each other. The reason Nakasuga could take pole is because he knew he had Alex and Michael behind him. Michael was unfortunately not able to ride today because of the red flag in practice but I know and trust in his ability, and it's with that in mind I asked him to take a difficult role today and sit out."
YART Yamaha Official EWC Team
Broc Parkes
"We have to be very happy with the result. For us the top six was our aim. The factory teams were just in front of us and the gap to them was always going to be a little bit too much. The goal from my side was to try and do the best time I could to be in the top six. The time was the best I've done all weekend. I made a couple of mistakes in the first and last chicane which may have robbed me of a few tenths here or there, but it wouldn't have changed our position anyway. I'm happy with what I've done for myself and for the team, and for the position. From there we can definitely fight at the front at the start of the race and try and hang with the front guys and see what we can do."
Kohta Nozane
"Broc got us 6th on the grid, which was great. For me, I wasn't able to go as fast or do as much as I think I could have. I'm glad that this part of the race weekend is over and we can focus on tomorrow. We have no idea what can happen in the race, but over the last year we have fought as a team together, and all three of us have good pace here as well, so I think we will be able to make a good race tomorrow."
Marvin Fritz
"Today's result is really good. Sixth position after five factory teams is a strong result. For me it was ok not to ride today because yesterday I made a really good qualifying with used tyres. For my first time here in Suzuka I'm really proud. I was really consistent which is good and I'm really looking forward to tomorrow's race. I have three stints to do I think. It's going to be probably the hardest race of my life but I'm looking forward to it!"
Team Manager Mandy Kainz
"Broc and Kohta really showed the maximum potential of our bike, tyres and riders. I think we did the best with the material we have, so to be the first position after the factory bikes is absolutely the best that we can do, it was perfect. Tomorrow will be mixed conditions so we will see, but of course we will give our best."