Great Start towards Win #3 as Yamaha Factory Racing Team Tops Day 1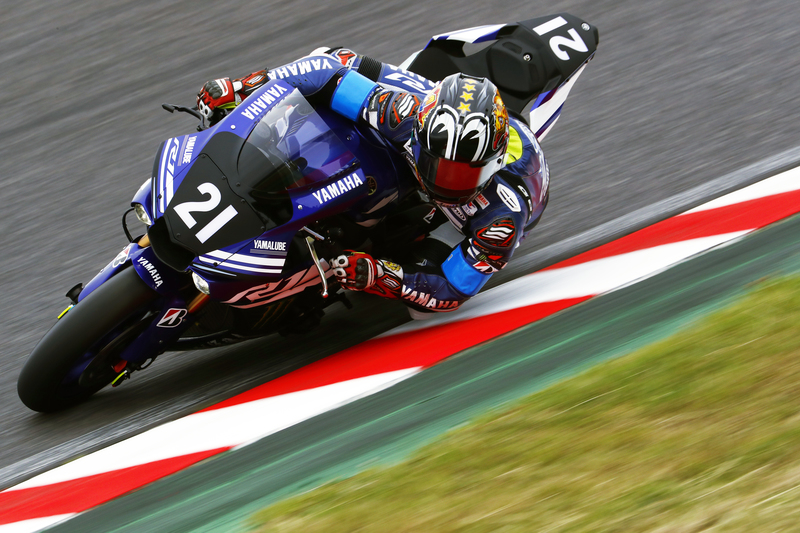 The commemorative 40th Suzuka 8 Hours Endurance Race finally got underway today under cloudy skies and slightly cooler temperatures due to the rain that fell overnight.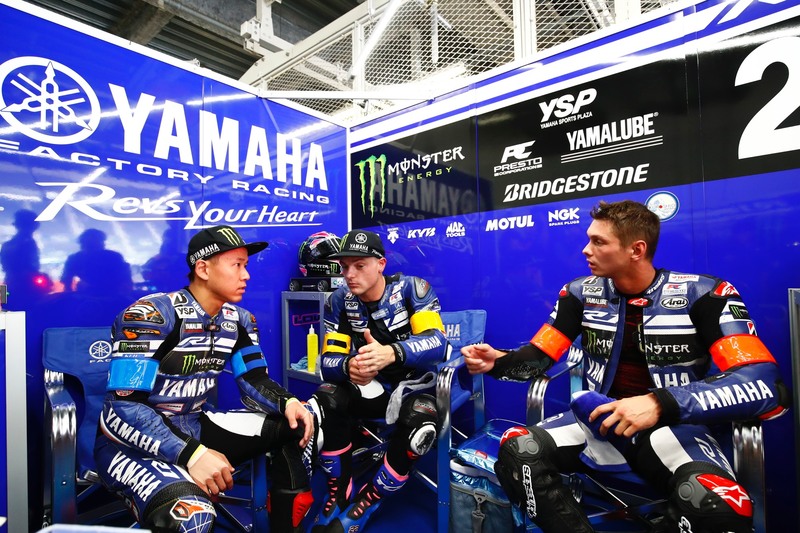 Two one-hour sessions were scheduled for the first day of practice, with the first starting at 1:50 p.m. and the second commencing at 4:00 p.m. Japanese superbike legend Katsuyuki Nakasuga was out first and set a scorching time of 2'07.540 on his 7th lap to put the Yamaha Factory Racing Team at the top of the timesheets. Nakasuga's teammates Alex Lowes and Michael van der Mark set steady times aboard the factory-spec YZF-R1, re-confirming the setup and working on their pace. Broc Parkes, Marvin Fritz and Kohta Nozane of the YART Yamaha Official EWC Team finished the first session in 9th with a 2'09.343 lap as they worked on fine-tuning the setup on the #7 YZF-R1. David Checa, Niccolò Canepa and Mike Di Meglio put the GMT94 Yamaha Official EWC Team―sitting just a single point behind the leaders in the Endurance World Championship standings―in 15th at the end of the session with a best time of 2'11.415.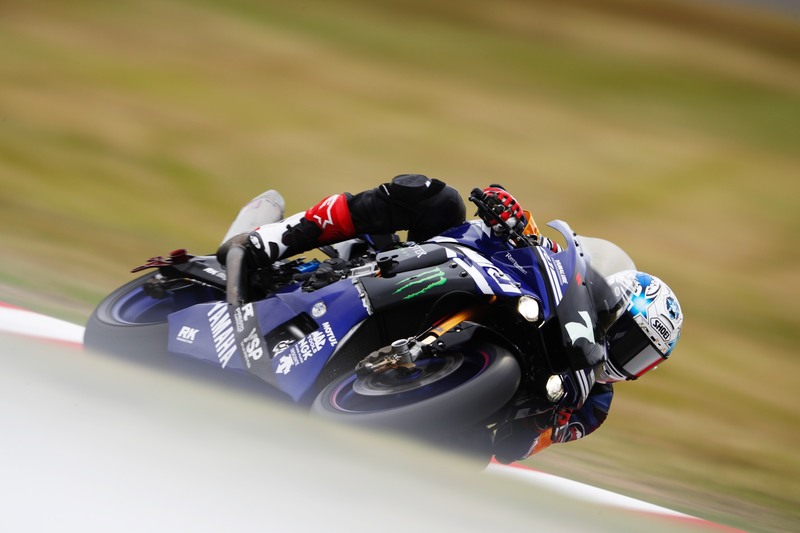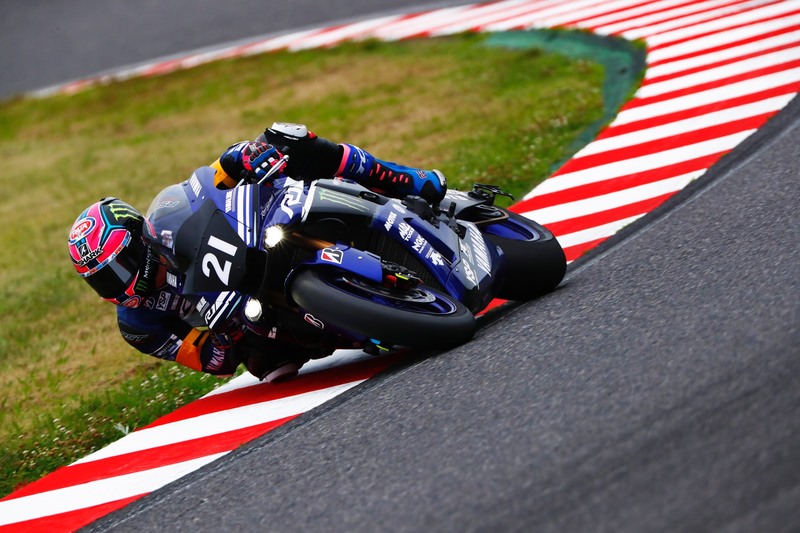 For the second session, Nakasuga, Lowes, and van der Mark went out on used tires in preparation for the race and put the team in 2nd at the end of the hour with a lap time of 2'08.020 early on. The YART Yamaha Official EWC Team clocked a nearly identical time to their first-session best with 2'09.383 for 10th, and the GMT94 Yamaha Official EWC Team took a big step forward and dropped their time by about 1.5 seconds, clocking a fastest lap of 2'09.873.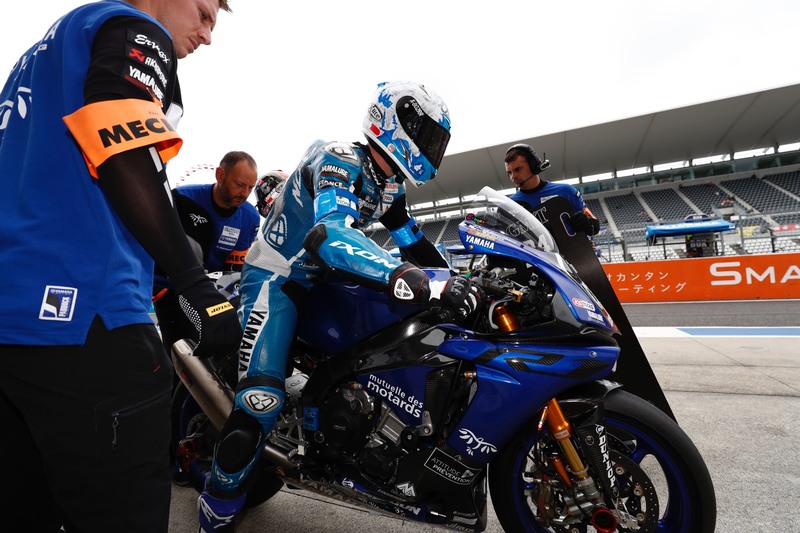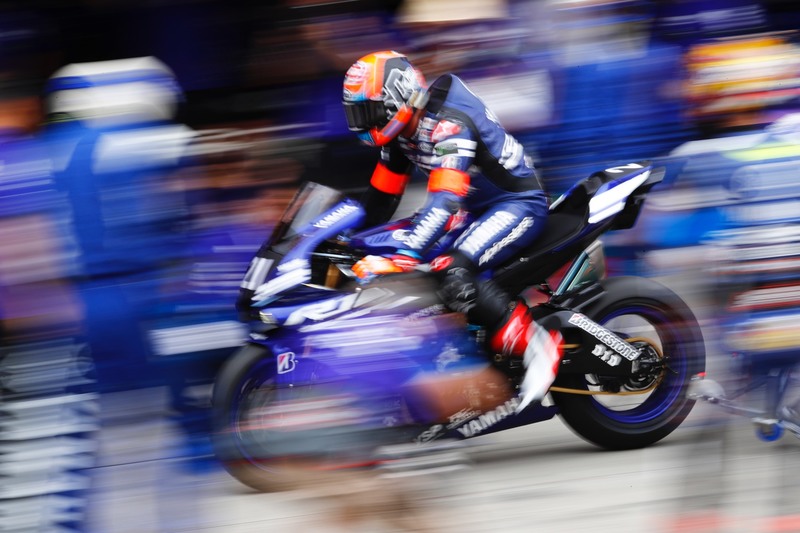 Looking at the combined times for this kick-off day of practice, Nakasuga's hot lap in the first session kept the #21 Yamaha Factory Racing Team at the top, while YART completed the top-ten in 10th, and GMT94 sits in 14th comfortably ahead of its chief rivals for the EWC title. But this is still only the first day; as race day edges closer, the teams will find more speed as they make minor adjustments, their final machine checks and finalize settings.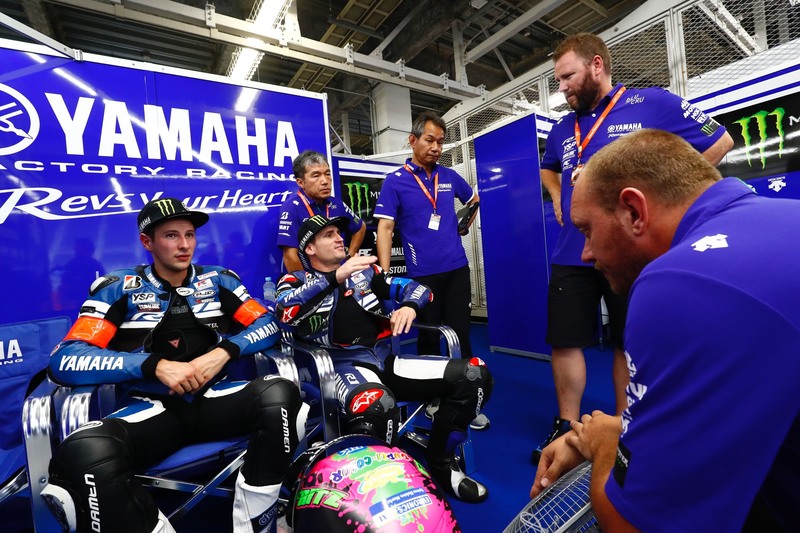 Day 1 (overall)
| Pos. | No. | Team | Machine | Time |
| --- | --- | --- | --- | --- |
| 1 | 21 | YAMAHA FACTORY RACING TEAM | YAMAHA | 2'07.540 |
| 2 | 634 | MuSASHi RT HARC-PRO. Honda | Honda | 2'07.756 |
| 3 | 12 | YOSHIMURA SUZUKI MOTUL RACING | Suzuki | 2'08.321 |
| 4 | 5 | F.C.C. TSR Honda | Honda | 2'08.342 |
| 5 | 11 | Kawasaki Team Green | Kawasaki | 2'08.430 |
| 6 | 25 | HondaSuzukaRacingTeam | Honda | 2'08.617 |
| 7 | 39 | BMW Motorrad39 | BMW | 2'08.926 |
| 8 | 19 | MORIWAKI MOTUL RACING | Honda | 2'08.938 |
| 9 | 95 | S-PULSE DREAM RACING・IAI | Suzuki | 2'09.312 |
| 10 | 7 | YART Yamaha Official EWC Team | YAMAHA | 2'09.343 |
| 14 | 94 | GMT94 Yamaha Official EWC Team | YAMAHA | 2'09.873 |
| 17 | 75 | ITO・RACING・GMD & REDGRIFFIN | YAMAHA | 2'10.935 |
| 21 | 74 | AKENO SPEED・YAMAHA | YAMAHA | 2'11.410 |
| 30 | 6 | Titanium Power HOOTERS Racing | YAMAHA | 2'12.651 |
| 37 | 99 | oosakamobius icuRT99 & OUTRUN & motokids | YAMAHA | 2'13.728 |
| 38 | 502 | NCXX RACING | YAMAHA | 2'13.787 |
| 40 | 59 | HKC & IMT Racing | YAMAHA | 2'14.104 |
| 41 | 24 | CLEVER WOLF Racing & 3ART | YAMAHA | 2'14.248 |
| 42 | 32 | TEAM Rabit Transit | YAMAHA | 2'14.312 |
| 46 | 321 | Favorite factory + SUZUKA R & D | YAMAHA | 2'15.244 |
| 51 | 903 | NOI:Z RACING TEAM | YAMAHA | 2'16.009 |
| 57 | 41 | IWATARACINGFAMILY | YAMAHA | 2'16.406 |
| 61 | 51 | T・MOTOKIDS・ALTEC・ICU・KAWAUSO RT | YAMAHA | 2'16.724 |
| 64 | 15 | Team Etching Factory | YAMAHA | 2'17.108 |
| 66 | 65 | MOTOBOX KREMER RACING | YAMAHA | 2'17.854 |
Yamaha Factory Racing Team
Day 1 (overall): 1st with 2'07.540
Katsuyuki Nakasuga
"Today was about re-confirming the settings for the bike we'd settled on at the official tests earlier this month, and we had no particular issues. I was able to set a good time in the first session with a 2'07.540 to put the team at the top. After that, Alex, Michael and I went out on used tires but we were still able to take 2nd during the second session with a 2'08.020. But today's weather wasn't great and the track temperature was also low, so it may be better for us to treat the data from today as just data."
Alex Lowes
"The sessions today were good. It was nice to start the weekend and I feel quite good on the bike, so I'm looking forward to tomorrow. We've got no problems with anything and today we just did work on old tires toward the end. It was a lot colder than normal and I'm not sure what the forecast is for tomorrow, but whatever the conditions, we'll be okay."
Michael van der Mark
"It's been a good day and we had a good start this morning. I felt really comfortable on the bike because the temperatures are a lot lower than normally. The bike is working really well, but one difficulty is that the race on Sunday will probably be really hot, so it'll be really different compared to how things are now. But I'm happy with the start and we're all really fast and consistent, so this is really positive. We've got no problems, everything's going well and we feel good on the bike--we just need to go fast!"
Team Manager Wataru Yoshikawa
"The Suzuka 8 Hours is finally underway, but today's weather wasn't ideal and the track temperature didn't rise either, so today was about re-checking the finer points of the bike's setup that we had agreed on during testing. I also had Nakasuga, Alex and Michael focus on remembering how to ride past slower riders and dealing with traffic out on the track. We've got no problems whatsoever with our bike or riders, and the day ended with just some minor adjustments."
YART Yamaha Official EWC Team
Day 1 (overall): 10th with 2'09.343
Broc Parkes
"It was a pretty good session. We tried a big change in the setup and it felt pretty good, but it wasn't better than the old one, so we tried to fix it today. We're still not sure though, so we have to make a decision tonight as to which way to go tomorrow. It's really different today with the temperatures being so cool. I don't know what the temperature will be for the weekend, but maybe today and tomorrow will be quite cool and it'll be hot on the weekend. We have a setup for warmer conditions at the moment, so today's conditions weren't really perfect for us to be honest."
Marvin Fritz
"We've had a good session so far and we had a good test two weeks ago. For me, it's my first time here so everything is a bit new, but it's good to have two fast teammates in Kohta and Broc; they know the track really well. I'm almost at the same pace as them today, so I'm really happy about that. We've made good progress and I think we can make a good race."
Kohta Nozane
"This first day was actually a frustrating one for me. We had some trouble with the bike in both sessions while I was out on track and I wasn't able to ride how I wanted to. But Broc and Marvin accepted my suggestions for altering the bike's settings, so I think we're heading in a good direction. We have a chance for a comeback title win but the team isn't focusing on that; our goal is to finish the 8 Hours with a good result as one more race in the championship."
Team Manager Mandy Kainz
"Today was okay. We tried a setup completely different from the test and we're not so sure about it at the moment. The lap times are okay for some and not so much for others, so we'll try to change the settings again. We're not sure about what tomorrow will bring because every day has brought something new! We'll try to improve the setup a little bit and decide tomorrow if we have to return to our setup from the test."
GMT94 Yamaha Official EWC Team
Day 1 (overall): 14th with 2'09.873
David Checa
"Today was good. We improved a lot in the last session and we expect a good race. It's less hot than testing was and the tires are different, so we're not sure if it's the tires or the lower temperatures helping us do better. Maybe both, but for us in the end, the mix of the two has us doing better than last time for sure."
Niccolò Canepa
"Today was good; we improved our lap time and got some really good Japanese tires from Dunlop and they're working well. We're working on the setup on the bike and we're confident because our target is to win the championship, so we just need to be faster than our competitors. We're a lot faster so that's the most important thing for all three of us. I'm not nervous and we have a very good atmosphere in the team, because we're here after taking three victories in Europe, so we know that we're fast. We just need to do our jobs and it'll be possible to achieve our target. It's unbelievable how cool it was today so I'm actually enjoying riding at Suzuka more since it's always so hot and hard on you physically! We didn't have any problems with setup because we usually struggle with the heat here, so it was a little bit easier for us with the cooler temperatures today and the bike is working well."
Mike Di Meglio
「"Today was good because I improved my lap time compared to the previous tests, all while trying out the new Dunlop tires. We're ahead of our competitors and we kept the bike in the top ten for a long time so that's quite good. We still have some places where we can improve the bike, but we're quite happy with this session. We want to be closer to the front, but we know it's difficult here because we're going against some really fast teams. But we'll try to be in the top ten. The race is long so finishing in the top five would be a good result."
Team Manager Christophe Guyot
"We're very happy because 2'09.8 is a really good lap time. We got it two times with Niccolò Canepa with a 2'09.9 and 2'09.8 and Mike Di Meglio in the 2'10s, so that's good. This afternoon we went with only two riders because we only had one hour, so it was important to concentrate on the right setting. Even though 14th isn't a very good position, I'm happy because we're here in Suzuka with many factory-spec bikes on the grid and we have to accept this situation. Honestly, I'm very happy with the pace we have, so for the qualifying sessions we'll likely be in a similar position with 14th or 15th, but for the race with the pace we have and the three fast riders we have, I think it's possible to place in the top six. We're not nervous about the title; we know this is what endurance racing is about. If this was a sprint race, I'd say we're confident but you can't say this in endurance racing, because so many things can happen. We're happy to be here in Suzuka, proud not to be so far from the top bikes and we have a good pace."