The Only Way to the Top is
to Never Give up
The Yamaha pit box is a lively place.
Each of the three riders sitting here is an indisputably strong motorcycle racer in his own right. Katsuyuki Nakasuga is the reigning All Japan Road Race Champion with four consecutive titles; Pol Espargaró is the 2013 Moto2 World Champion and competes in motorcycle road racing's premier class of MotoGP; and Alex Lowes is the 2013 British Superbike Champion and a contender in the World Superbike Championship.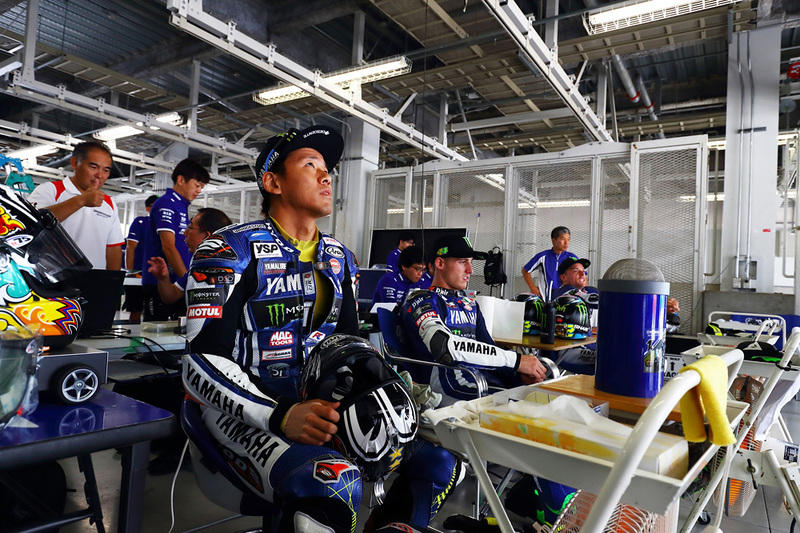 They form the Yamaha Factory Racing Team for this year's Suzuka 8 Hours and they are all smiles. Espargaró typically lightens the mood and is always ready with a joke, livening up the pit box at every opportunity. In contrast, Nakasuga has the confidence and ever-serious composure of a veteran, and Lowes remains focused on the tasks at hand in the garage and on the track. But Espargaró still always manages to get a laugh out of them.
This year though, even the lighthearted Espargaró repeatedly spoke of the pressure on them. They come into the event as last year's winners, and there is a greater weight on their shoulders than before.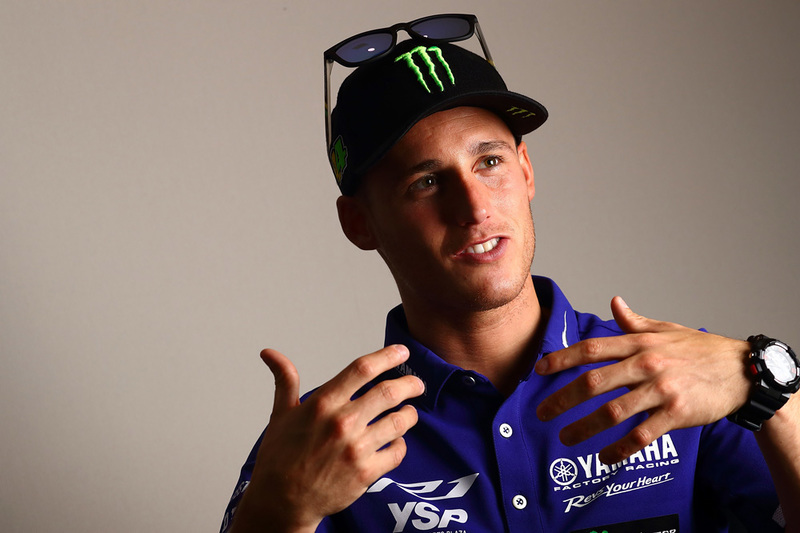 "Last year I didn't know that much about the 8 Hours, so everything was new to me. I didn't think too hard about it and I just went out and rode as fast as I could," Espargaró explains. "But this year is different. There's more pressure now, because I know now what a really big but wonderful race the 8 Hours is."
When Espargaró returned to the MotoGP paddock after winning last year's race, he was overwhelmed by the number of people—both riders and staff—who congratulated him. "I didn't know how much so many people love this race!" Now that he knows what it feels like to hold up Suzuka's massive winner's trophy, the prospect of doing so again weighs heavily on him.
"We can use the experience from last year as a first step and this gives us an advantage, for sure. But now we have to repeat the same thing—in other words, a win—this year, and that's a lot of pressure."
The Suzuka 8 Hours is an endurance race, but unlike others held around the world, its average race pace is very high and many consider it to be a "sprint-endurance race." Riders can't relax anytime during a stint and have to constantly ride at full speed over a long eight hours in the grueling heat, so even the slightest mistake or bout of trouble can be the difference between a win and a loss. It's an extremely demanding event.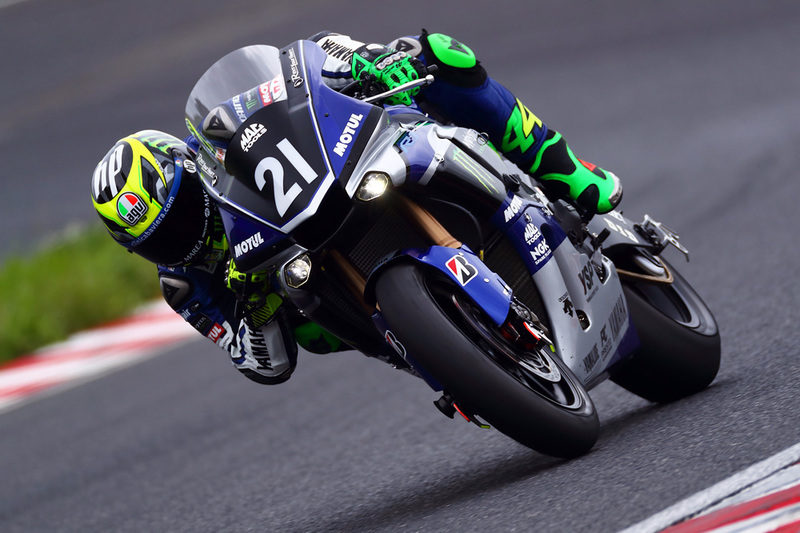 Espargaró won the 8 Hours in his first attempt last year. It would seem like winning the race was a relatively easy task for a rider competing in motorcycle road racing's premier MotoGP class. But instead, what he discovered on the track last year was just how difficult the 8 Hours can be.
"It's not like we didn't have any issues last year," says Espargaró. "There was the 30-second stop-and-go penalty I caused by passing under the yellow flags. If you make even one small mistake and things don't go well, you can miss out on winning the 8 Hours. This year we know that well, and we'll take on this challenge with that in mind. I'm really feeling the pressure!"
"Challenge" was a word Nakasuga mentioned several times as well.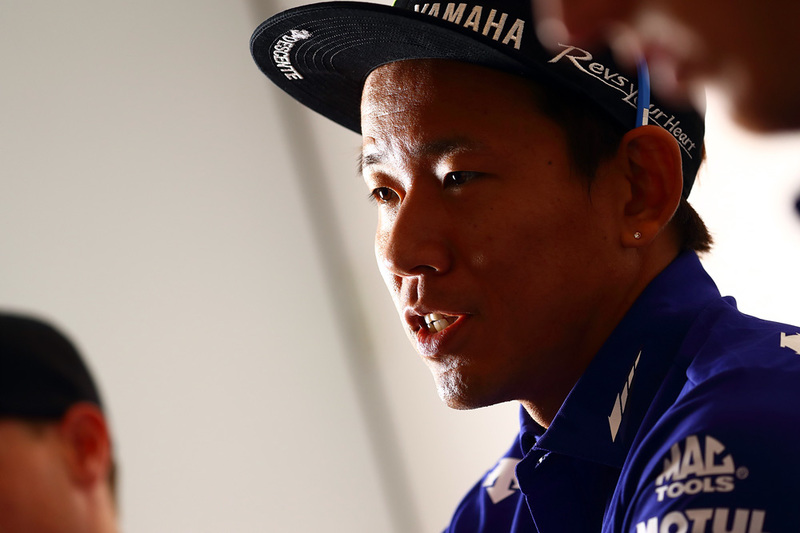 "Since we won last year, we'll be fighting this year to take a back-to-back win. Though we were the newborn challengers last year, our mindset for this year hasn't changed at all. We don't plan to rest on our laurels at all just because we won last time. To take the win, we have to always consider ourselves as challengers."
Nakasuga knows the difficulty of taking consecutive victories better than most. After winning the All Japan JSB1000 class title back-to-back in 2008 and 2009, he had the records of three-time consecutive title winners and Japanese Yamaha legends Tadahiko Taira and Norihiko Fujiwara in front of him in 2010 as he attempted to take his own third straight championship crown.
But at the season's final round at Suzuka Circuit, he went for wins rather than riding to win on points. In doing so he crashed out of one of the weekend's two races, letting a third consecutive championship slip from his grasp.
At the time he said, "Going for the win every time is my style." But afterward he slowly realized the size of the achievement that he had missed out on. He learned anew what it takes to become a champion, and his experience in 2010 only made him stronger.
Nakasuga's speed and strength are what guided him to taking the JSB1000 title four times in a row (2012–2015), something never done before in All Japan Road Race Championship history. And it's what sees him continuing his streak of pole-to-win victories from last year, notching up his 10th so far (as of Round 5 in SUGO) as he attempts to add another digit to his championship tally this season.
Nakasuga knows how hard it is to stay on the throne, but he also knows better than most what it takes to obtain it. He won't be holding back in the Suzuka 8 Hours either.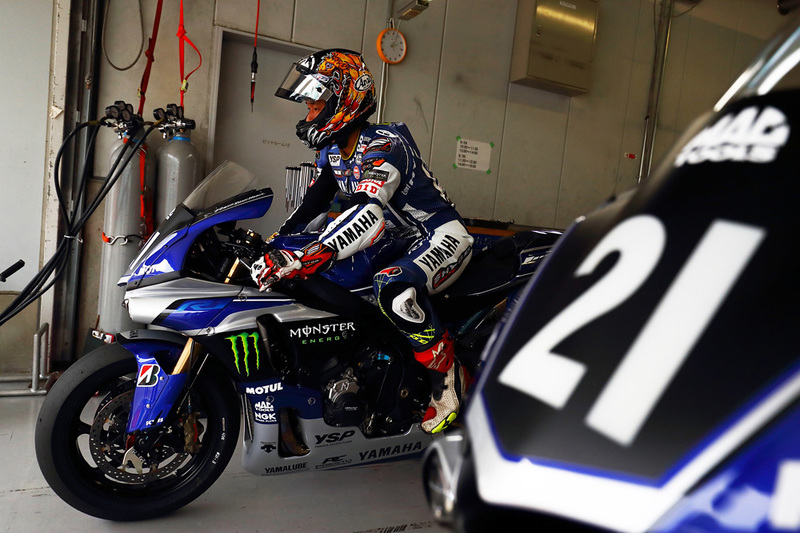 "Honestly, I don't think we had that much of an advantage over the other teams last year," explains Nakasuga. "By always keeping the mindset of a challenger, we took the various things that happened in the race and turned them into plusses. This year we just have to do the same thing and we don't plan on going on the defensive. As Yamaha's factory team, we have one goal: challenge for the win."
Nakasuga also emphasized the strong relationship with his teammates, another major factor essential to winning the 8 Hours. "Pol [Espargaró] always brightens the team's atmosphere and it goes without saying that since he's a MotoGP rider, he's very fast. I feel secure knowing that even if my stint doesn't go perfectly, he'll be there to come through for us. Alex [Lowes] was one of our main rivals last year and he gave me a hard time then, so I'm glad he's on our side now [laughs]. Him being on the team is very encouraging."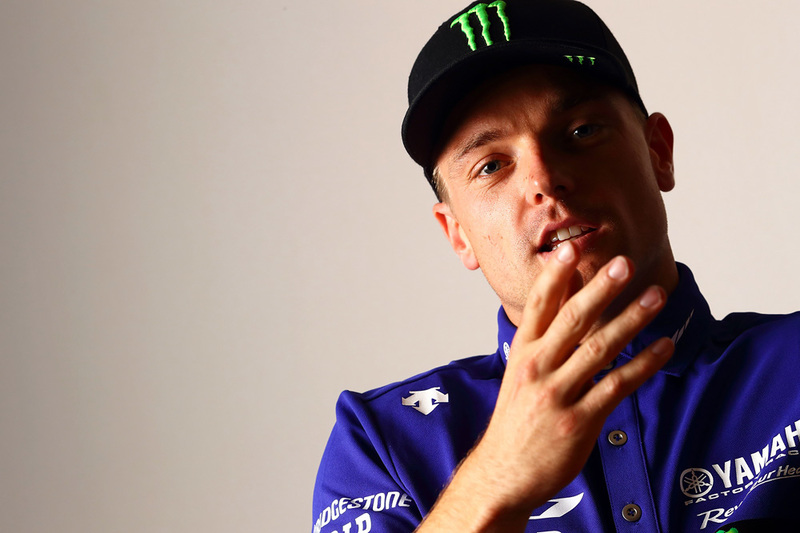 Lowes newly joins the Yamaha Factory Racing Team for this year's 8 Hours. He was the lead rider for the Yoshimura Suzuki squad last year and led the race during the opening stages. Nakasuga followed right behind him for a long time as he altered his pace to conserve the R1's fuel.
Lowes doesn't hide his enthusiasm: "For me, it's an honor to ride with Nakasuga-san and Pol! We get a lot of races broadcast on the telly in the U.K., and the 8 Hours is a major event for British fans as well. Just being able to race here is exciting on its own, but to do it as a member of the top team is really great."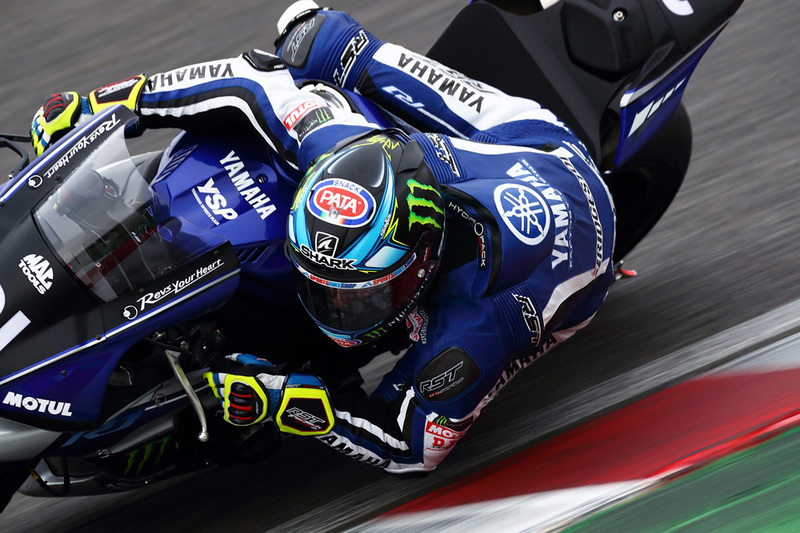 But Lowes isn't content with just coming to Suzuka to race, nor is he satisfied simply wearing the blue Yamaha shirt as a member of the team. "It's really simple; I want to win," Lowes declares. "I know the 8 Hours is a really hard race, but we'll all do what we have to do. That's what we're focused on now."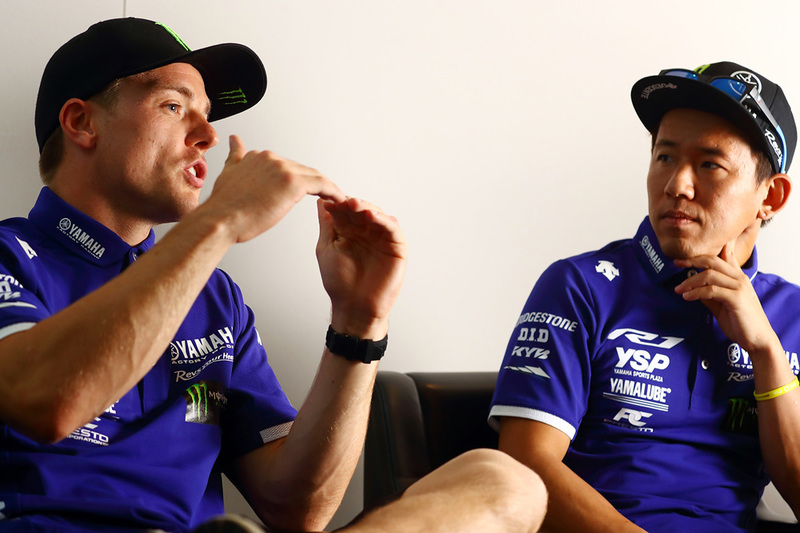 Nakasuga agrees: "The three of us will have to work together and do whatever we can. I know the results will come if we do that."
The Suzuka 8 Hours is like a tall, thick wall that the Yamaha Factory Racing Team overcame last year to take the win. They stand before that wall once again, feeling immense pressure. But they will turn even that pressure into a positive force as they begin ascending toward the top of the wall, hand by hand, foot by foot. They understand that never giving up the challenge and pressing forward bit by bit is the only way to the top; there are no shortcuts.
And yet they enjoy competing in such a stressful race, something that becomes markedly clear when they talk about who will try to take pole position this year.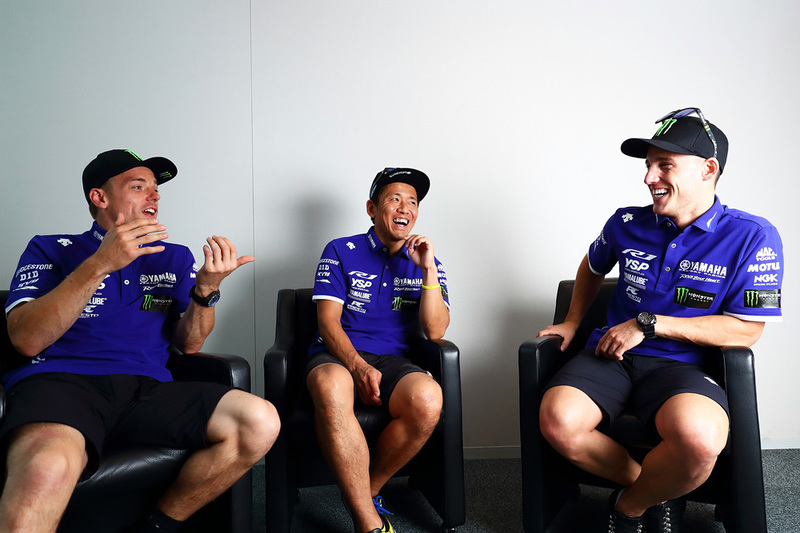 "Pol was incredibly fast in last year's Top 10 Trial (the time attack lap that decides the top starters on the grid)," remembers Nakasuga. "I knew about his stunning lap time as I made my own attempt. I managed to set a similar time to his, all the while thinking 'Don't crash!' For me it was a life-changing experience, how I went totally all-out on that lap. But… [pauses and looks at Espargaró] I'll just leave pole duties up to him this year," Nakasuga says with a laugh. But Espargaró quips, "No, no! I'm no match for Nakasuga-san!" Lowes is as cool as ever in his assessment: "If one of the three of us takes it, that's good for the team."
Regardless, all three are very aware that they are expected to again be the fastest team this year. "For sure, if one of us takes pole, that would be a great way to start," says Espargaró. "But that's not our real goal. The goal is to ride consistently and take the win, and then share the view from the top of the podium together."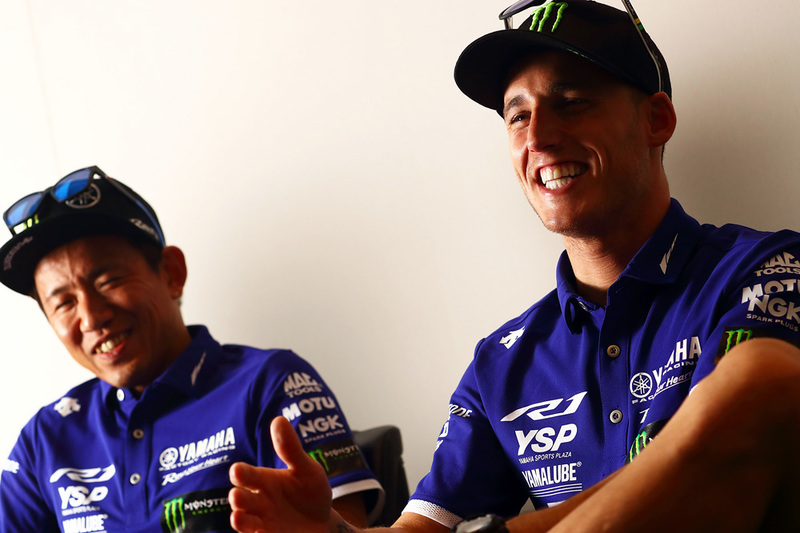 You can't win the 8 Hours if you aren't fast, but you also can't win it with speed alone. The riders of the Yamaha Factory Racing Team will have to take on the challenge knowing they are the fastest but without getting complacent. The path to the top is laid out before them; all they need to do now is take it.