INTERVIEW
Looking Back on the 2018 Season
A Desire to Surprise Japanese and American Motocross Fans
Yusuke Watanabe's rookie season in the 250cc AMA Motocross Championship has come to an end and looking back on his year abroad, he sums it up with a single sentence: "It was a frustrating season." These words are a sign of the determination and goals Watanabe had for himself as a rider who took the All Japan Motocross IA2 title and solidified his status as a top-tier competitor, but instead chose to abandon his title defense and take on the challenge of racing in the AMA.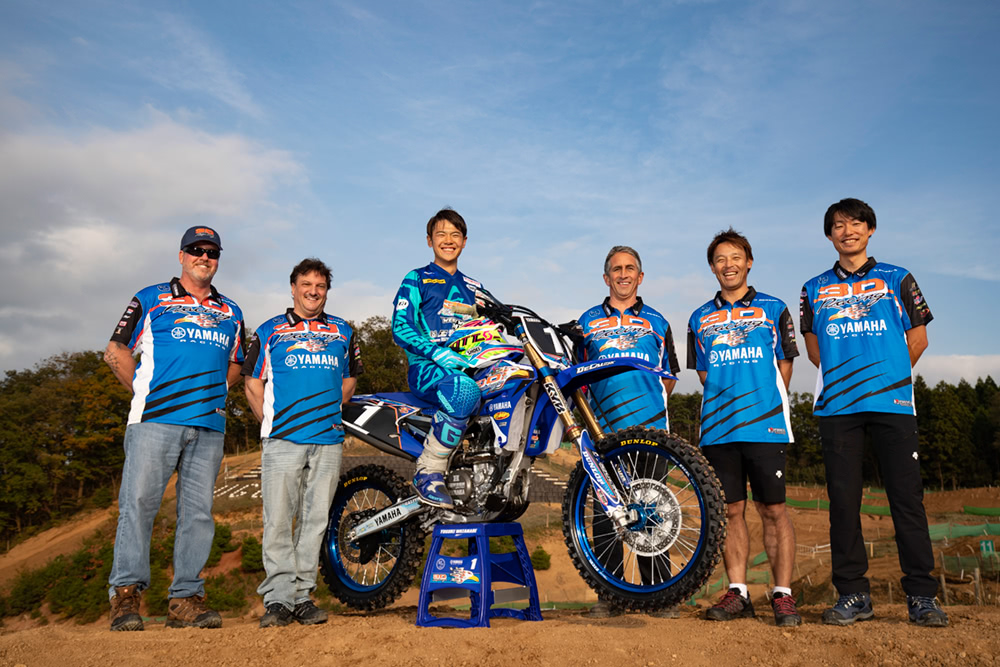 "I've watched AMA races on TV since I was a little kid and it was a dream of mine to someday ride there. I signed my contract with Yamaha to ride in the 2014 season, but in 2015 I asked them to let me go and ride in the U.S. if I win a title." From that point Watanabe worked his way toward becoming a top-level rider, and in 2018 his dream became a reality as he headed to the U.S. to compete in the AMA. "I knew this was when the real challenges would begin," recalls Watanabe. "But since it was my childhood dream, I was really happy to make it come true and it was all really exciting."
Back in 2015, in both road racing and in motocross, Yamaha began putting together a roadmap to develop young riders and take their skills up to the world stage under the banner of "From Asia to the World." The first move on the motocross side was to start a youth team for nurturing riders in the All Japan Motocross Championship: the Yamalube Racing Team. The rider would need to be young, skilled and have room to grow in the future as well as have a strong desire to improve and a resolute spirit for taking on a challenge: Watanabe was the obvious choice.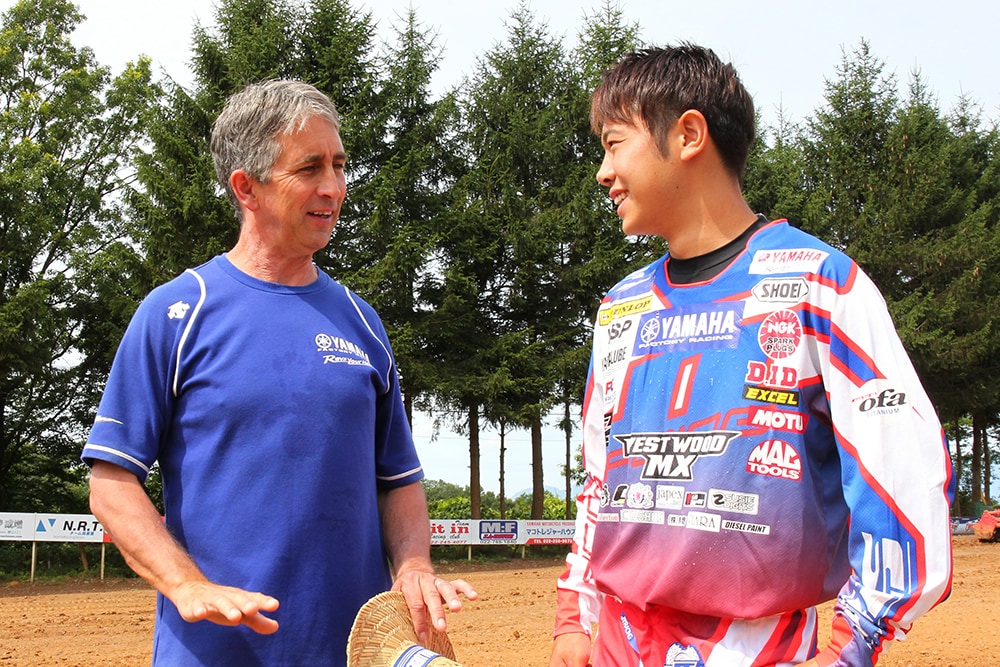 His ambition was clear back then: "Winning the All Japan Championship is just a waypoint for me; I'm going to get the mental strength, skills and physique for racing in the U.S." With that in mind, the team took its next steps toward raising Watanabe up to the world level. They brought in Doug Dubach, a former AMA racer himself, as an advisor and had Watanabe spend the offseason training with him in the U.S. The team also provided a mental coach for Watanabe during his All Japan season, supporting him while gradually paving a path toward world competition. Yamaha's strategy and Watanabe's strong drive had perfectly matched and he steadily rose in the ranks, culminating with his All Japan IA2 class title in 2017. At the same time, his full-time entry into the 250cc AMA Motocross Championship with the 3D Racing team was decided.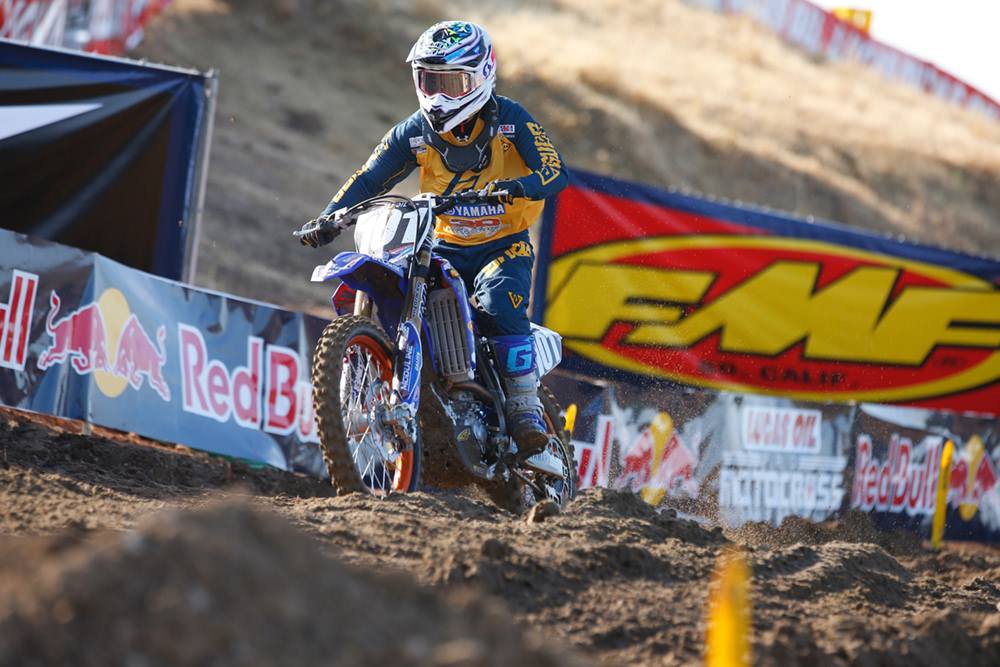 Excitement over winning his first title and finally making his AMA debut was brief; Watanabe was already in the middle of training in the U.S. to prepare for the upcoming season. "Winning the All Japan title, I'd reached one of the goals I'd been working toward for a while, but in the AMA it was suddenly about whether or not I could even manage to qualify and line up at the gate," Watanabe said. The Fukushima native spent time learning firsthand how tough the AMA actually is and where he now stood as a rider. That is precisely why he did everything he could to be in perfect condition for the first round of the season at Hangtown. But it didn't go as he'd hoped. Watanabe was "way too stiff" as he qualified in 34th and finished 30th/26th in his debut appearance, not getting anywhere near the points. Worse than the result itself was how hopeless Watanabe felt. "I was just circling around out there; it was the first race I've done where I didn't even get tired. We'd done so much preparation to be ready for this, so I was so mad at myself for not being able to make anything happen. I was really down that day."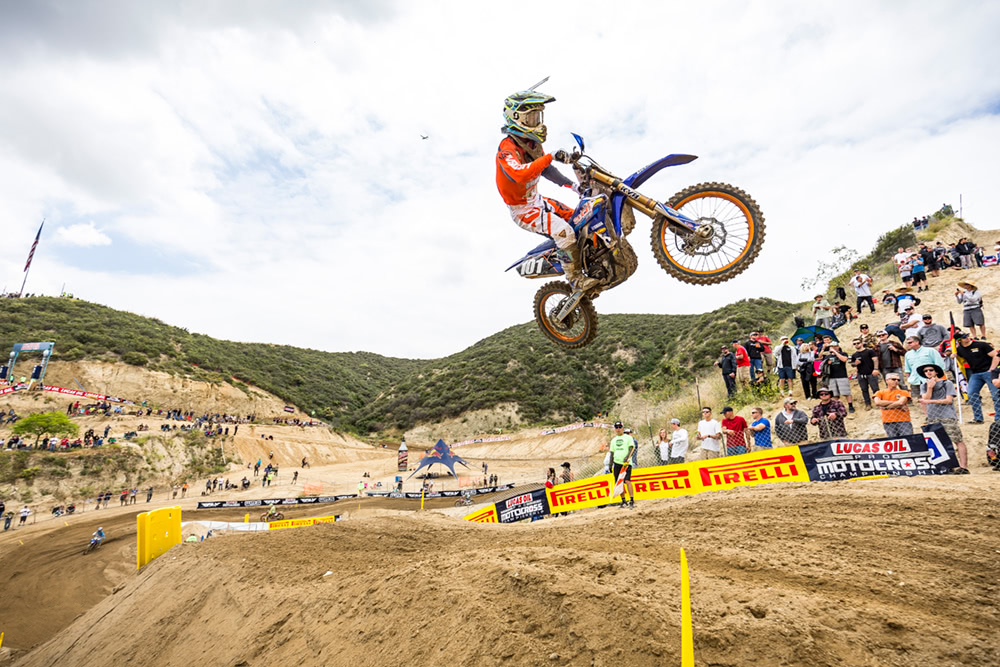 The next round at Glen Helen was just seven days later. "I had to switch gears," he said. The exercises from his mental coach during his All Japan seasons and advice from Dubach helped Watanabe get back on his feet, and he improved his results to a 25th/22nd finish. "It helped that Glen Helen is a track I'd ridden at before, so I was really able to get back in gear. I felt like if I could just get through qualifying I could make something happen."
"If I could just get through qualifying." Getting to the main event was another major obstacle. As a matter of fact, at the start of the season Doug Dubach felt Watanabe might not even be able to qualify for half the season's races. "There are 25 or 26 factory bikes in the 250 class," says Watanabe. "I don't know most of the tracks, and I'm heading straight into qualifying without any free practice sessions. You have to go flat out right from the second lap to try to set a time on tracks you don't know! Doug did say that I'd be doing well just to make it through qualifying in half the races, but the All Japan 250 champion can't just fail to make it through qualifying and if I did, that would defeat the point of even going to the AMA to race." He was now wrestling with something he didn't have when he was racing in Japan: fear.
In the end, the Japanese rider made it through qualifying at every race he contested save for the final one where a mechanical issue forced him out. "I worked to up my outright speed, listened to Doug's advice and also did some training to go all out right from the first lap. Practicing all those things helped me and I also got more used to qualifying to the point that I could make it through consistently."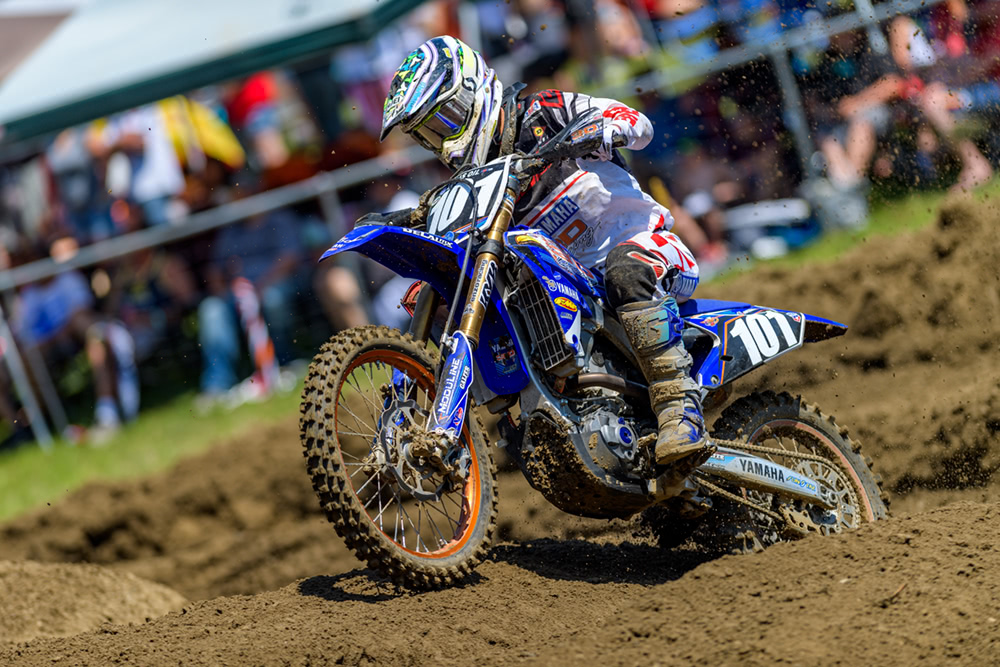 Watanabe's next target was to earn points. In three different races he managed to run inside the point-scoring positions until the final lap, but he lost out every time and wasn't able to earn a single point for the season. "I didn't go to the AMA to have fun and make memories; I did it for Yamaha and for myself. I wanted to be a rider acknowledged in the States and fast enough to be worthy of a contract in the AMA, but I didn't even come close. But I think if I'd gone there without a clear goal in mind, I'd just be coming back feeling down and defeated, no, actually I'd probably just be limping back without a care in the world. Honestly, I got a complete beatdown but to have the point-scoring positions in sight was at least enough to frustrate me, and I was able to turn that into the motivation to get back up."
The question of what Watanabe will do next season remains. "The sheer difference in skill hit me like a sledgehammer, I learned what it's like to fear dropping out in qualifying and the frustration of spending day after day running at the bottom. It was a really tough and bitter experience. But pushing through to qualify and make it to the gate, then fighting hard in the race was good for me and I gained a lot from that. But I'm not satisfied and I don't feel like I've accomplished anything yet, so I definitely can't say I'm glad I went to the U.S. So if I get another shot next season, I want to make sure I surprise the fans in Japan and also surprise some Americans." Watanabe still has a burning ambition in his eyes and they are already looking toward his next step.