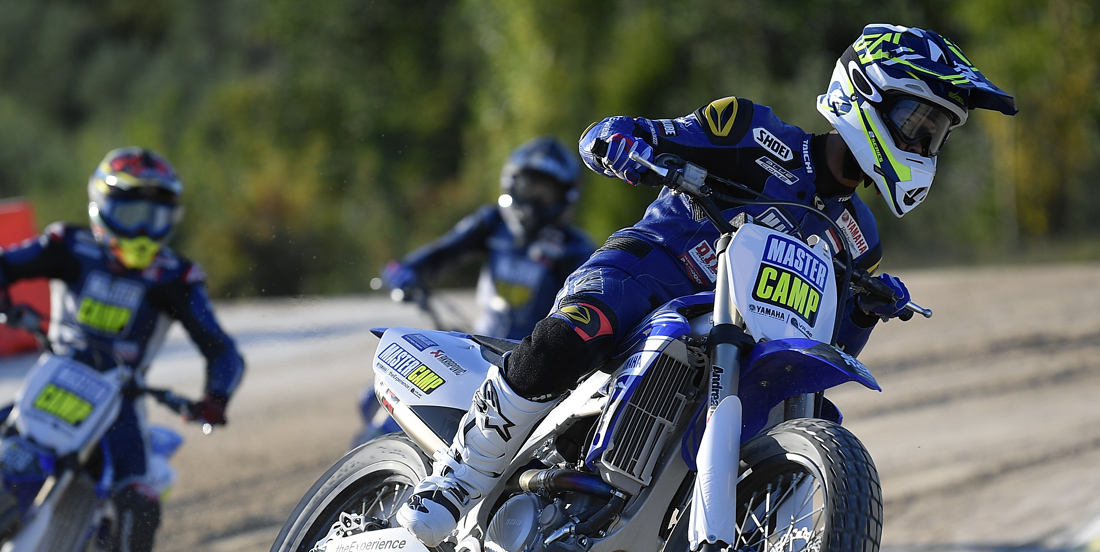 September 05, 2019
Master Camp Students Get First Pointers to Success on Day 1
The eighth edition Yamaha VR46 Master Camp riders officially kicked off the programme yesterday. The first day of training was even better than the students had hoped for, with fitness trainer Carlo Casabianca, PETRONAS Yamaha Sepang Racing Team's Franco Morbidelli, fellow VR46 Academy rider Andrea Migno, and multiple-time flat track champion Marco Belli helping them get up to speed.
Yamaha Motor Thailand's Sawapol Nillapong (16) and Suttipat Patchareetorn (18), Yamaha Motor Malaysia's Muhammad Alif Ashraf Bin Tahiruddin (16), Yamaha Motor Philippines' McKinley Kyle Paz (18), and Yamaha Motor Canada's Jake LeClair (18) started early because they had a busy schedule ahead of them: visiting the Fisio Gym, then straight to the Official Rossi Fan Club, the VR46 Store, and the VR46 Motor Ranch.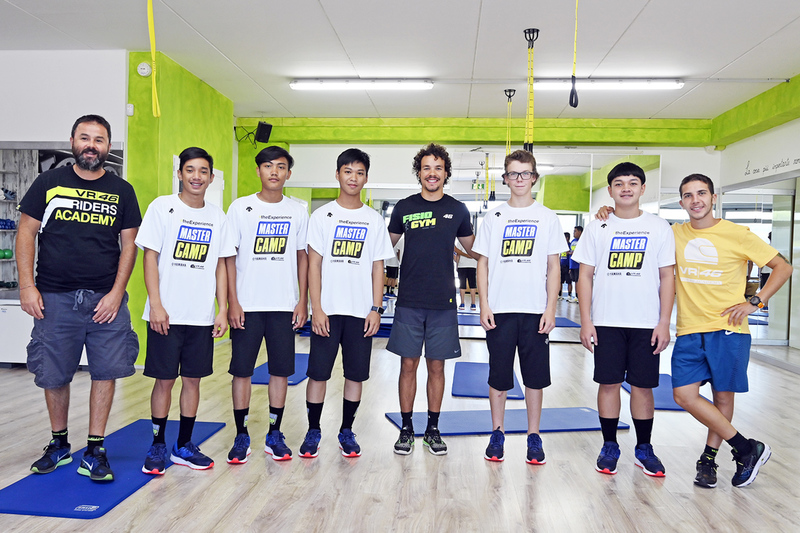 The Master Camp riders were happy to find none other than MotoGP rider Franco Morbidelli and Moto3 rider Andrea Migno waiting for them at the Fisio Gym in the morning, ready to help them get a proper work out worthy of professional athletes, including stretching, spinning, trying the race simulator, and Pilates.
Afterwards Morbidelli commented: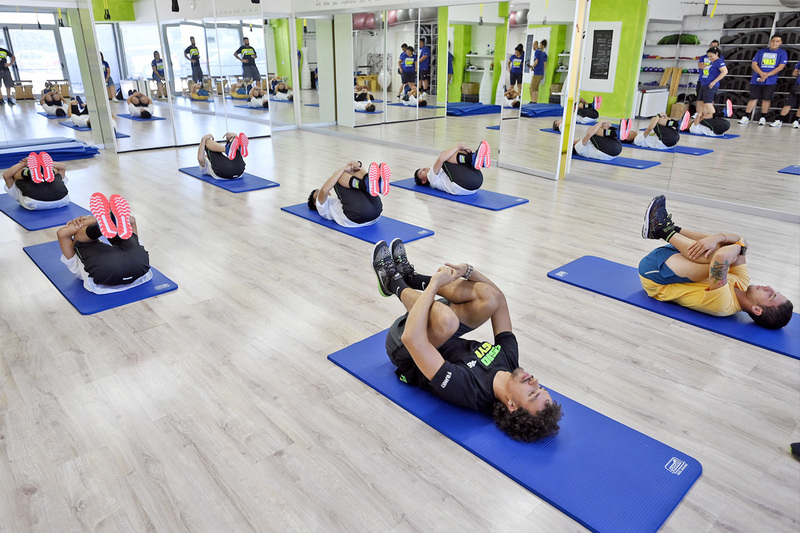 "In the morning the Yamaha VR46 Master Camp riders and I did some stretching, which is what we usually do at the VR46 Riders Academy. It's important to do this, so you feel better with your body. Being supple is always important.
"Later we did a race simulator session, which is something we do to train our bodies to adapt to the motorcycle riding position and get used to the motion. It helps you get a feeling for the movements you will make later on track, because usually we put in the track that we will visit next in real life. So, this exercise is also an occasion to test your memory and get familiar again with the track.
"At the end, we did some Pilates, which is again something that will make your body more flexible. It's important to keep this up, because it helps prevent injuries."
Before heading to their first riding session of the day, the riders had to 'refuel'. A nice meal at the Bar, Ristorante e Pizzeria da Rossi in Tavullia was just the ticket, and they made the most of their time spent in Valentino Rossi's home town. The riders took the opportunity to visit the Official Fan Club Valentino Rossi Tavullia - where they were handed many presents by Vice President, Flavio Fratesi - and did some shopping at the VR46 Store.
With their bellies full and well stocked up on merchandise, the young riders arrived at the VR46 Motor Ranch, where three-time English Flat Track Champion and two-time American and European Flat Track Champion Marco Belli was waiting for them. He told them all they needed to know about the correct riding position and bike control before the riders started their very first flat track session aboard their YZ250F bikes.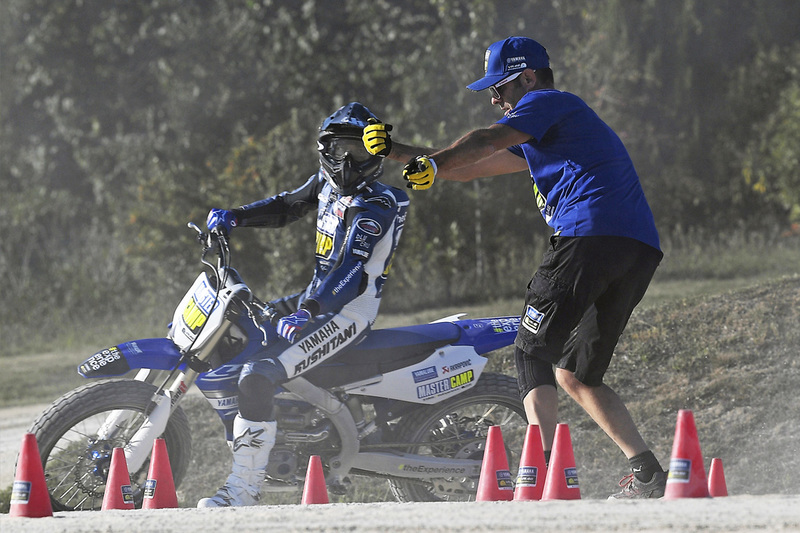 "The main thing on the first day was to keep everybody safe and teach them how to use their bike properly", explained Belli. "They see the VR46 Motor Ranch for the first time, so we know this brings a lot of emotion and excitement. It's their first time riding this kind of track and it's their first time at 'Valentino's house', but we are prepared for this. Our programme has been perfected over the last few editions of the Master Camp, so we know how to work with young riders who are in this kind of state.
"The first day is always used to teach the guys about the correct body position and how to control the throttle. We got some very good feedback from them. There were no crashes, nobody got hurt, we saw a lot of speed, and - most importantly - they listened to the advice they've been given and put it into practice, which makes all the difference. They all have a good starting level. Therefore, starting from the next flat track training session, we will be riding on the oval and the full track - so we're really happy!"
Comments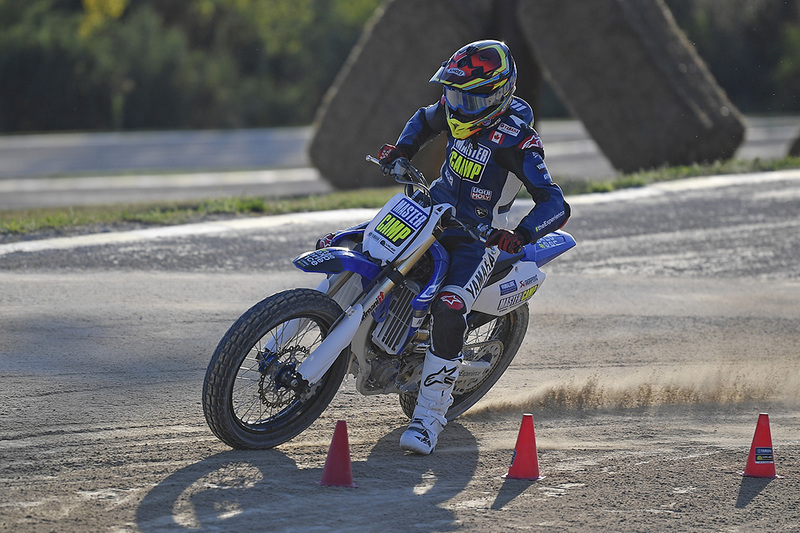 Jake LeClair
"It was a really good first day. I had a lot of fun at the Valentino Rossi fan club and store. It was also a very enjoyable time for me trying flat track for the first time. All in all, it was a good day and a good experience. That goes also for the time we spent at the gym. I've learned a lot of different things, both training and riding-wise. I'm looking forward to taking it all home with me, to the gym and my house, and get some riding in when I get back."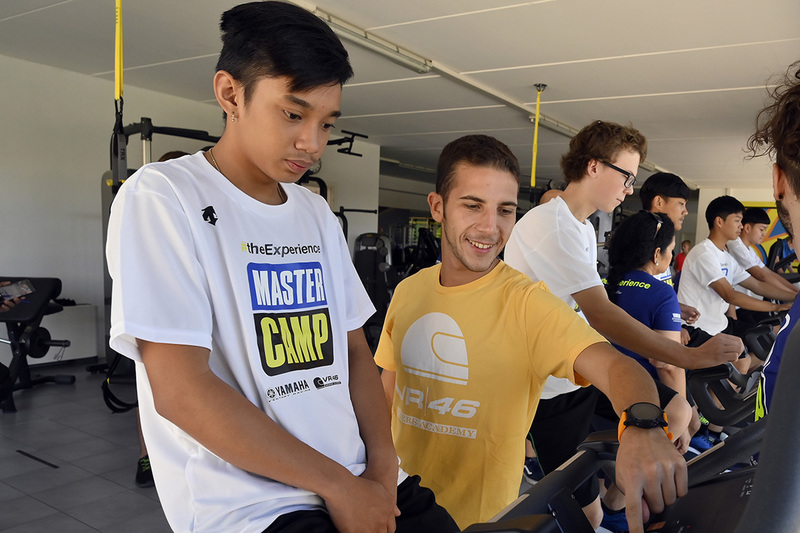 Mckinley Kyle Paz
"The first day of Master Camp was very exciting. I learned the right physical training for my body, and I learned it from the people that are also helping Rossi, which is very special. I also learned how important Rossi is to Tavullia. Lastly, the most exciting part of Day 1 was the off-road training with Marco Belli, during which I learned the right techniques and fundamentals. What I learned on Day 1 will really help me improve my riding career because, first of all, it's a big inspiration to be coached by your idols, and secondly, I know that these are the things that Rossi does to improve, so I'll definitely keep doing it when I go back home and I'm sure it will also work for me."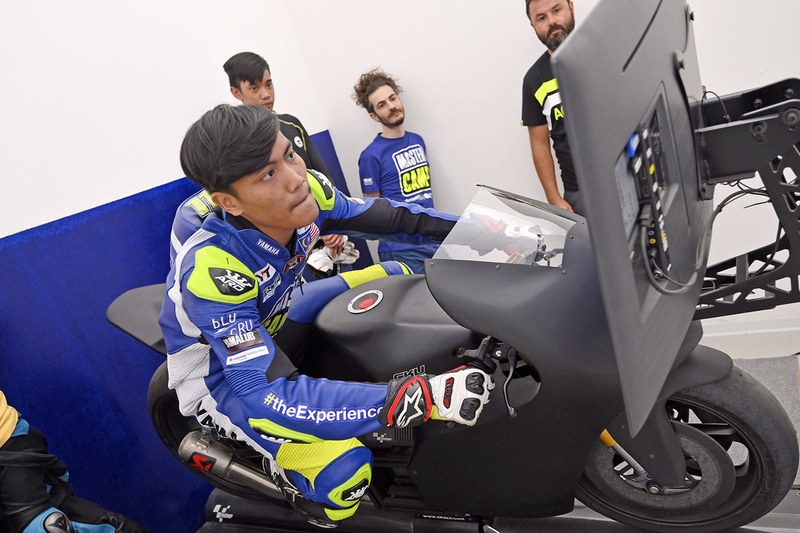 Muhammad Alif Ashraf Bin Tahiruddin
"I'm very pleased with the stretching and Pilates instruction and the activity with the race simulator. Everything was extremely helpful, so I want to thank the instructor and VR46 Academy riders Franco Morbidelli and Andrea Migno. At the flat track, I learned several very important aspects: how to best enter a turn and how to exit from it. I also tried to focus on the correct body position that I have to keep to be the most efficient in the manoeuvres. Thanks to these exercises, I have also realised how important patience is, and how it's better to not to get carried away. All these lessons are crucial for my future career as a rider."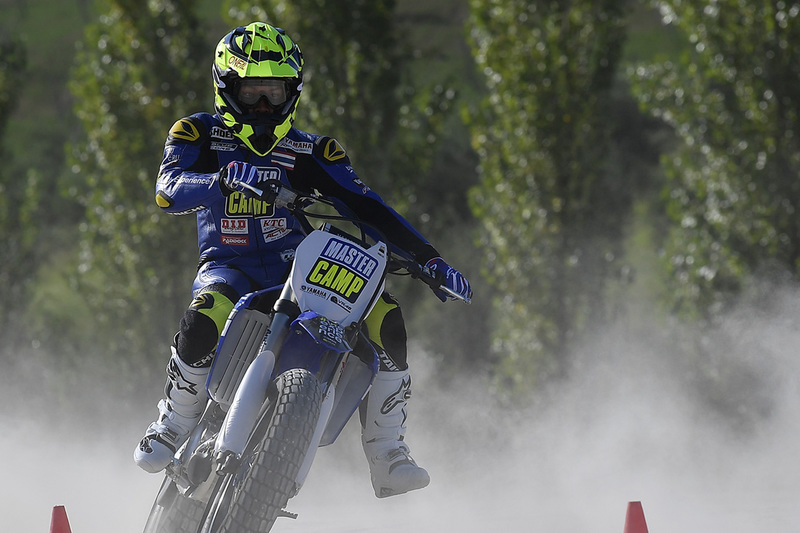 Sawapol Nillapong
"On the first day of the Master Camp I learned how to ride on flat track, and more specifically how to ride the bike, what body position to adopt, how to take the corner, and how to get the best acceleration. I think this will be very beneficial to my future career, because it helps me to get through corners faster and get better drive going onto the straights."
Suttipat Patchareetorn
"On Day 1 of the Master Camp I learned many things, but the thing that will stay with me the most is the flat track training session, because it taught me how to control the motorbike, how to move, how to keep my balance, how to start, and how to perfect cornering. All these lessons are valuable. I want to keep this experience with me, because this style of riding, on a flat track, is a useful skill that I can adapt to road racing in the future."