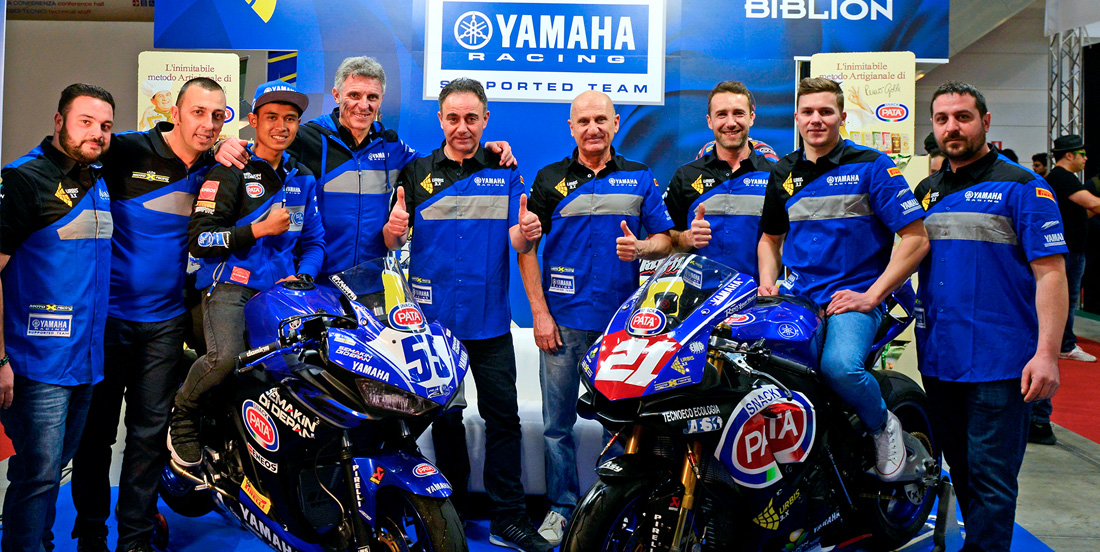 April 14, 2018
Get to Know: Galang Hendra Pratama
Galang Hendra Pratama shocked the world last year as he stormed to a stunning victory as a wildcard in the final race of the 2017 FIM Supersport 300 World Championship, in the process becoming the first Indonesian rider to win a World Championship race. Having made history, the 19-year-old from Selangor is back to race in WorldSSP300 full time in 2018 with Team MotoX Racing as part of the Yamaha R3 bLU cRU Challenge, so before the opening round of the season at Aragon on the 13-15th April, yamaha-racing.com got to know the talented young rider a little better...
Galang Hendra ended the 2017 ARRC AP250 Championship in sixth overall, winning one race, and completed two wildcards in the WorldSSP300 Championship. He was running in the top ten during the race in Portimao before he was forced to retire with a technical issue, before returning for the last race at Jerez and taking a sensational victory. In 2018 he returns for his first ever full season racing in Europe to complete in the WorldSSP300 class full time as a part of the Yamaha R3 bLU cRU Challenge: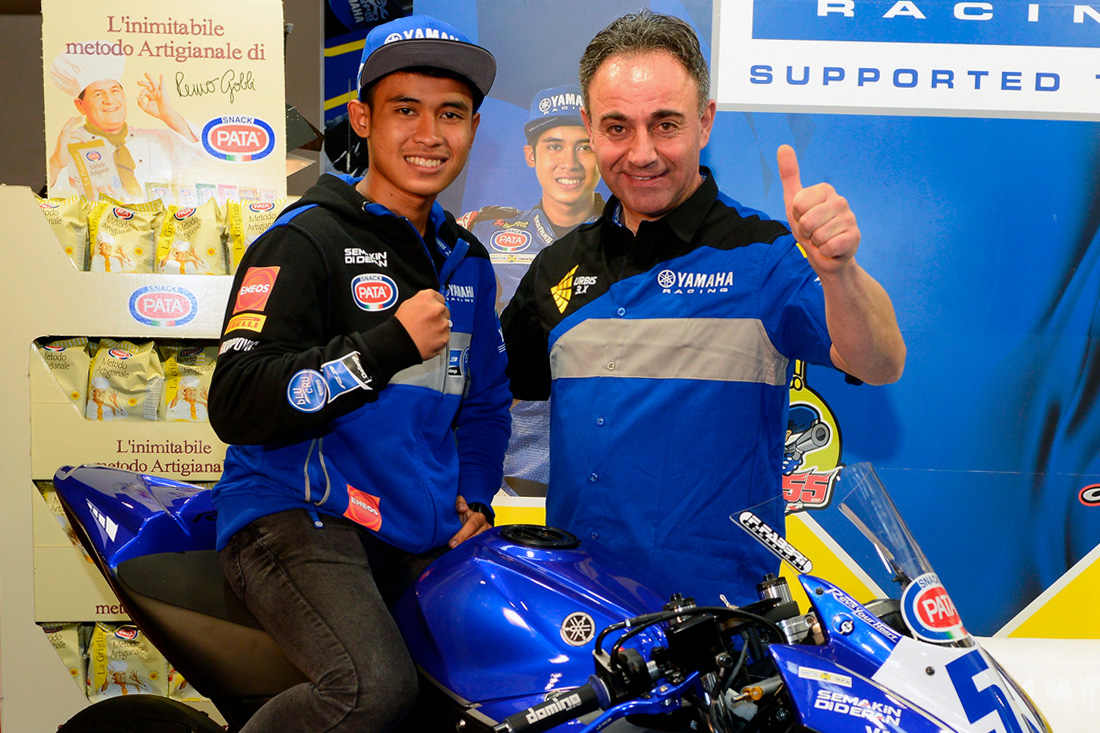 Galang, You have just had your team launch and you are now preparing for your first full-time season in the WorldSSP300Championship, how excited are you?
"I am so happy to be a part of the Yamaha Family and involved in the Yamaha R3 bLU cRU Challenge! I have raced with Yamaha Indonesia in the ARRC Championship for the last few years and I cannot wait to continue my career with Yamaha on the world stage. Honestly, it is hard to put into words how excited I am to have this opportunity to ride in the WorldSSP300 Championship full time and I cannot thank Yamaha enough for the chance."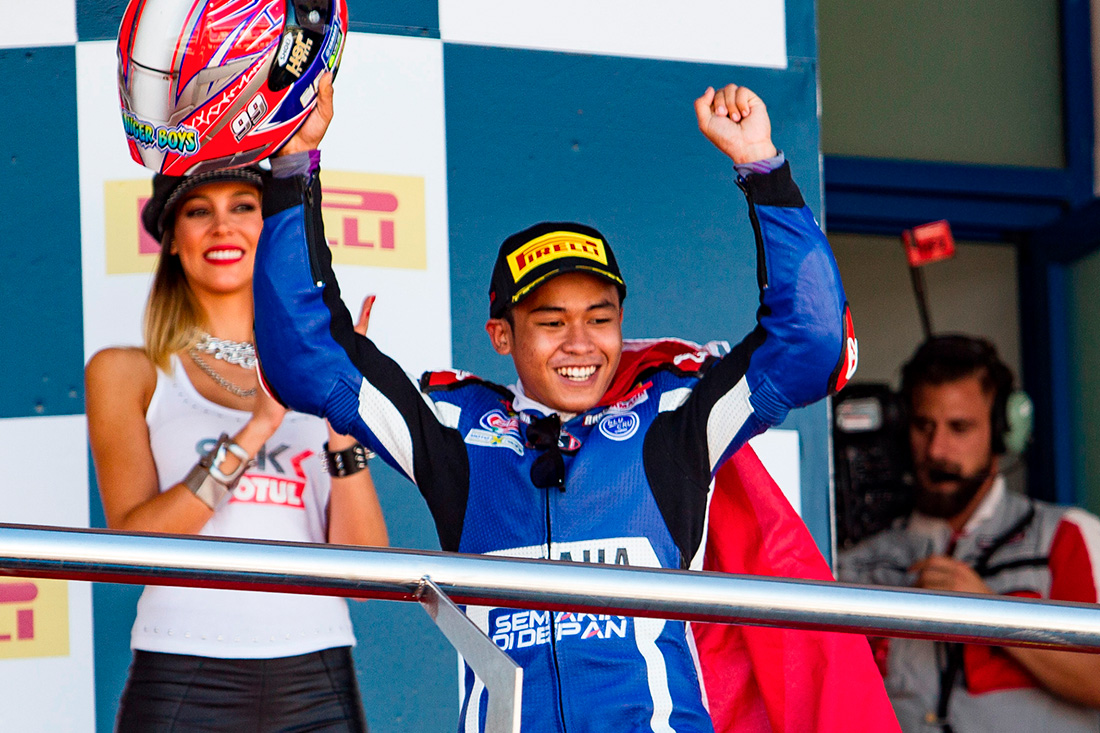 Last year, you made headlines as a wildcard at Jerez by becoming the first Indonesian rider to win a World Championship race, what does this mean to you?
"It was an incredible feeling to win the race. I was completely taken back by how big a story it became, especially in Indonesia! Honestly, I was not expecting that. Now everybody seems to know my name, which is great, as this inspires me to improve myself every day so I can achieve my full potential. This kind of response just makes me want to win again!"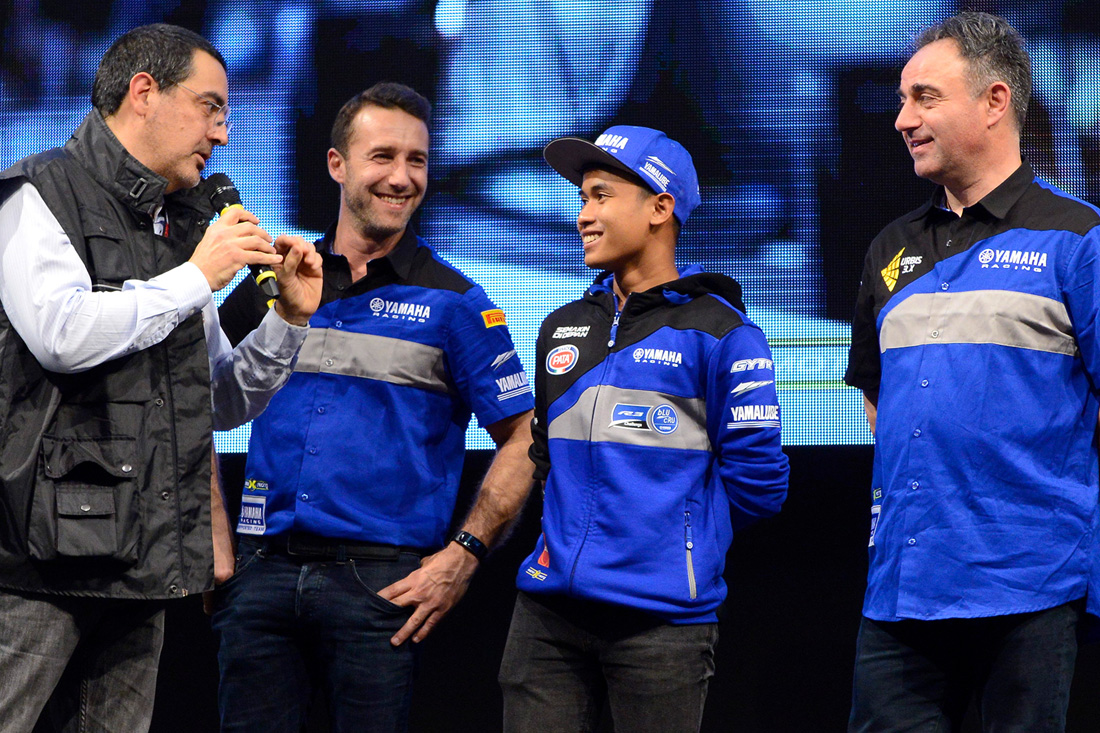 What do you think will be the biggest challenge in your first full season in WorldSSP300?
"As this is my first season competing full time in the WorldSSP300Championship, the biggest challenge will be adjusting to and learning all of the new tracks. Apart from Portimao and Jerez, I have never been to the other circuits, so a big part of my season will be to try and learn the tracks as quickly as possible in free practice. Most of the riders have a seasons experience under their belts, so this will be tricky, but I welcome the challenge and I am excited to get started as I want to try and achieve the best results possible."
How important is it for Indonesia to have a rider in the World Championship?
"I think if you asked anyone, every country would like to have a representative in the World Championship, as it can have such a positive effect on the sport in that nation. In Indonesia, motorcycle racing is a huge sport and is followed by many people. Therefore, it is important for us to have riders in as many classes of the sport as possible, not only to give the fans something to cheer for but also to inspire the next generation. I really feel like I am representing my country when I race and I hope, that if I win, I can be an inspiration to others."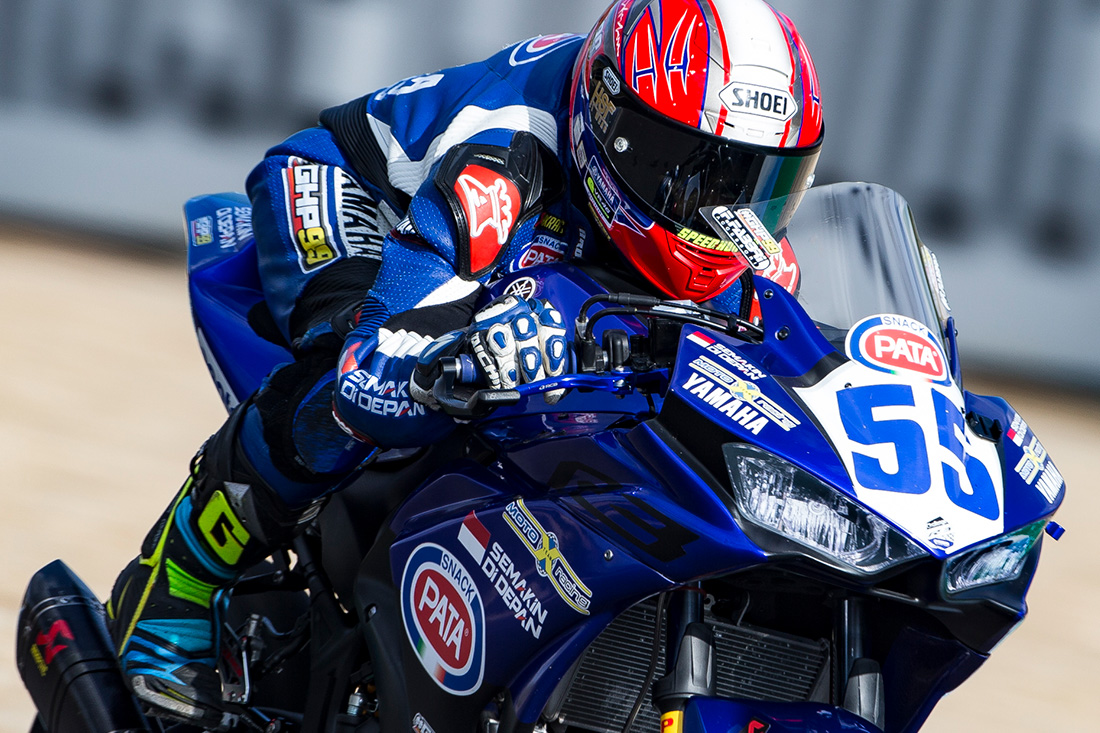 Do you think is it possible for you to fight for the title in 2018? What would it mean to you to become the first Indonesian World Champion?
"Yes, I genuinely believe we have a chance win the World Championship this year, even if it is my debut season. After my two wildcards last year, I feel in a better position this season as I have got to know better some of my opponents and some of the tracks. I know the level will be very high and I am under no illusions how big a challenge it will be to fight for the title but I truly believe that we can because, together with my team, we have been working very hard and each time I have ridden the R3 we have seen an improvement. This has given me good confidence heading into the season and, despite the obvious challenges, I hope to be fighting at the front throughout at each round. My dream is to become the first Indonesian World Champion, not only because I always want to win, but because I know how much it would mean to everyone in Indonesia. Honestly, it would be an honour and I would be so proud if that was to happen but first, we must focus on the first race of the season and getting the championship off to the best start possible!"