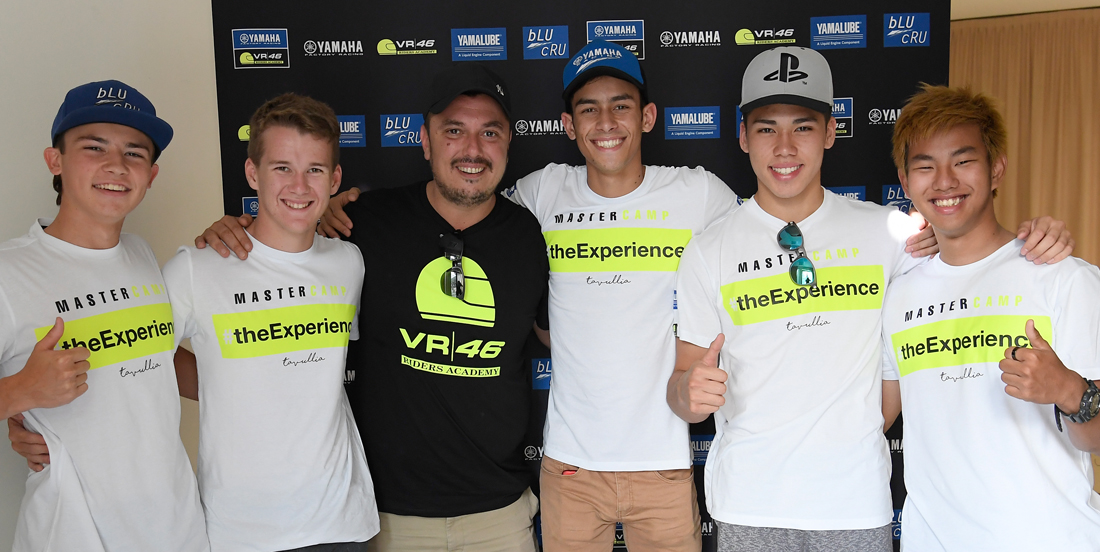 July 26, 2018
Five New Students All Set For Fifth Yamaha VR46 Master Camp Start
Yamaha Motor Co., Ltd. and the VR46 Riders Academy have selected five new young talents to join the fifth edition of the Yamaha VR46 Master Camp. The new recruits will spend five days working on developing their racing careers by training alongside the VR46 Academy riders.
Tavullia (Italy), 26th July 2018
Five young Yamaha stars are about to seize the biggest opportunity - but also the biggest challenge - of their racing career at the fifth edition of the Yamaha VR46 Master Camp. From July 27th – 31st, 2018, the selected students will train in the region of Valentino Rossi's home town (Tavullia). They'll be joined by the VR46 Riders Academy, three-time English Flat Track Champion and two-time American and European Flat Track Champion Marco Belli, and many more racing experts, to boost their racing progress.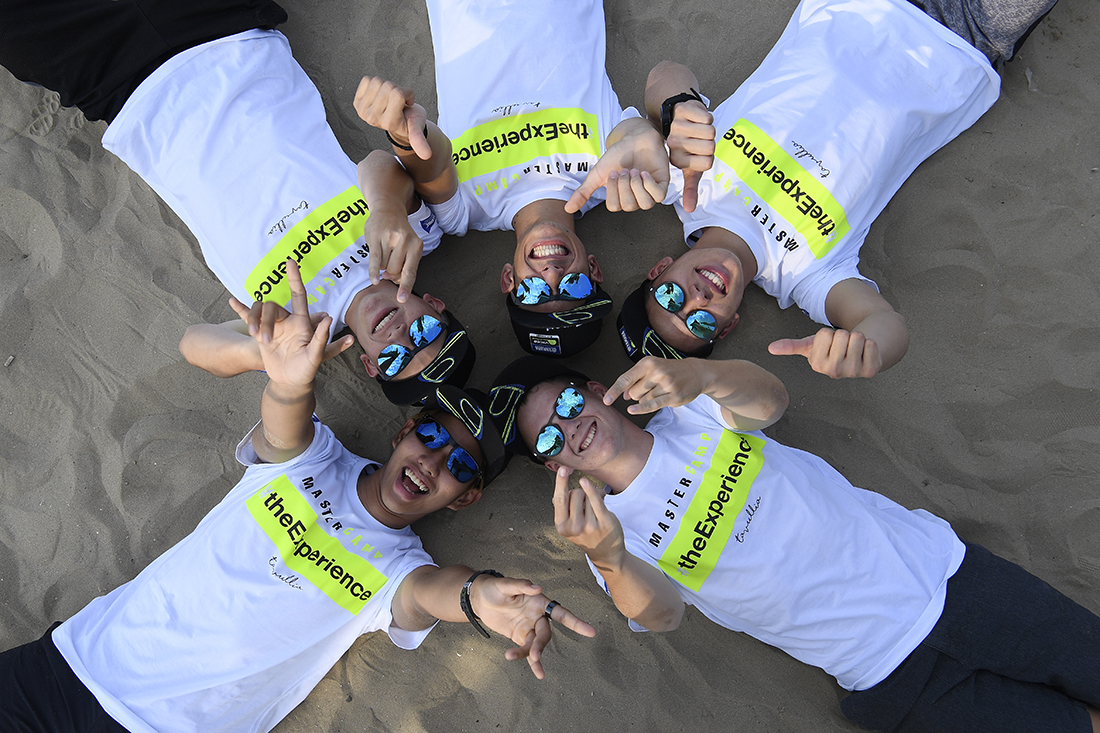 The new participants were chosen from amongst young Yamaha riders from regions in Asia, North America and South America, based on their age, talent, and championship standings among other factors. The new Yamaha VR46 Master Camp rider line-up includes USA's Cory Ventura (aged 16) and Jackson Blackmon (aged 17), Brazil's Eliton Kawakami (aged 17) and Bruno César (aged 18), and Thailand's Keminth Kubo (aged 19). All are filled with enthusiasm and can't wait to start training – and they have quite the schedule to look forward to.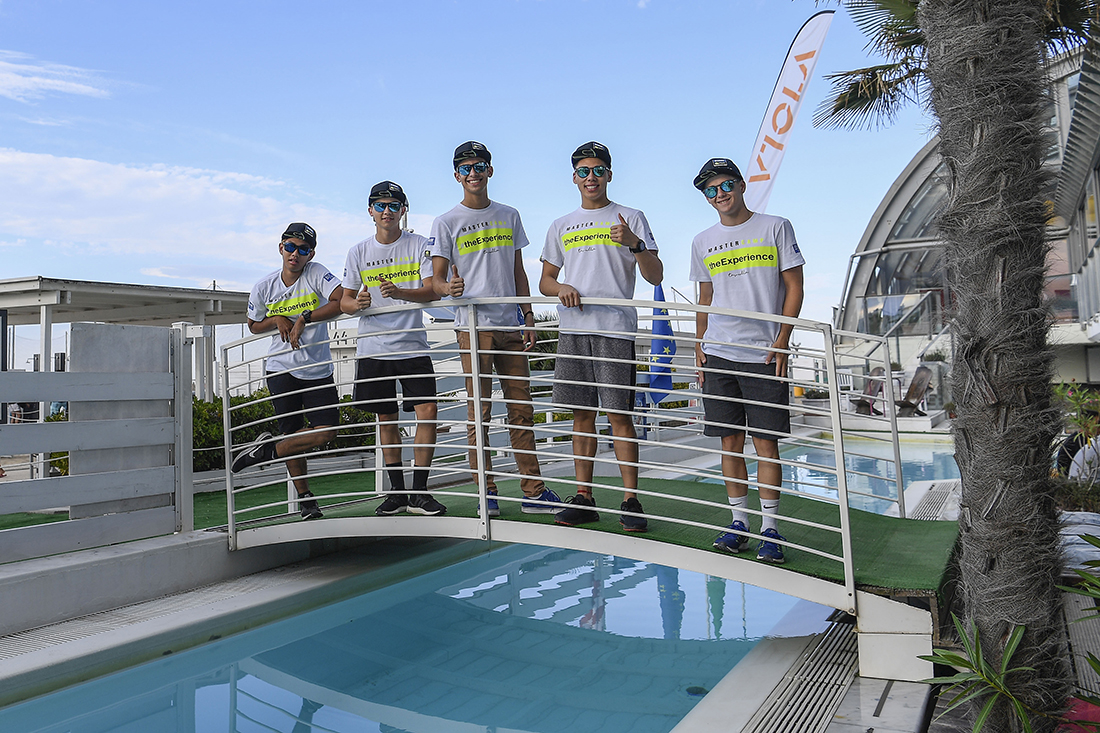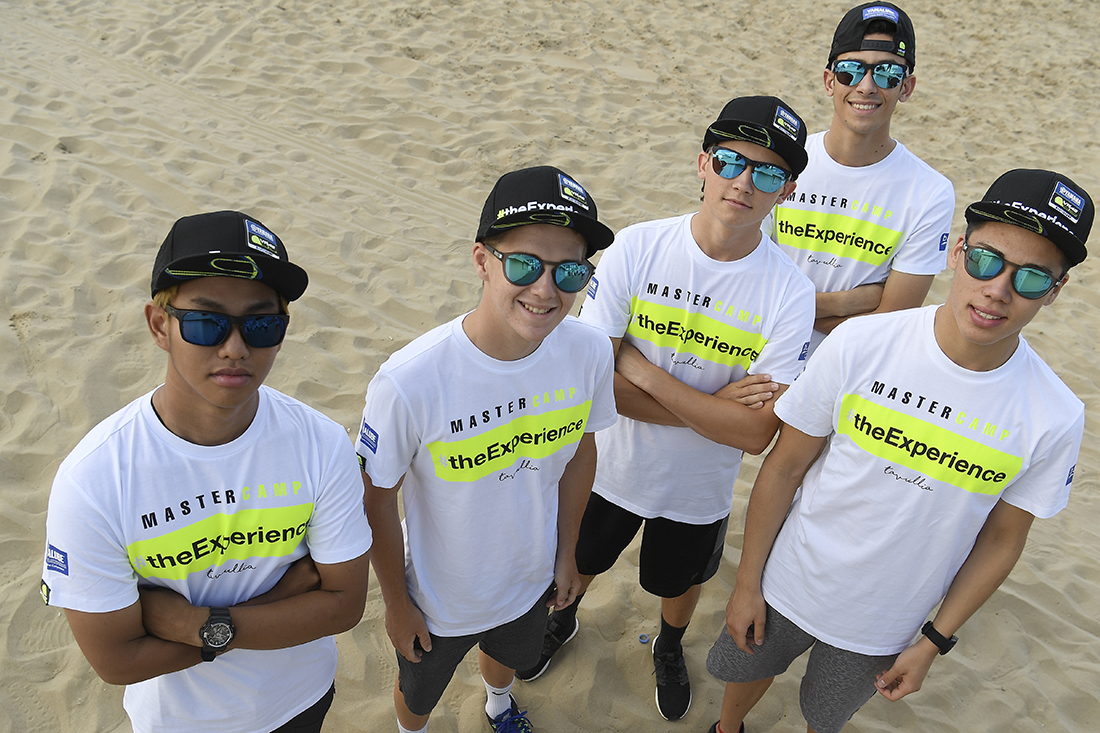 The planned curriculum for the upcoming edition of the Yamaha VR46 Master Camp is busier than ever. The students will be putting their skills to the test on Yamaha YZ250Fs at Valentino Rossi's Motor Ranch, on Yamaha YZF-R3s at the Misano World Circuit Marco Simoncelli, on brand new Yamaha YZ85s at the Misanino go-karts circuit, and for the very first time the Master Camp participants will also be asked to show their soft cross skills on Yamaha YZ125s.
Besides focusing on riding techniques, the Master Camp riders will be following a lecture on suspension, given by the Andreani Group, and they will learn all the do's and don'ts of how to train off-circuit.
Comments
Lin Jarvis (Managing Director, Yamaha Motor Racing)
"The Yamaha VR46 Master Camp project is starting its fifth edition and once again we look forward to welcoming an international group of bLU cRU riders. This time the young talents hail from North and South America, and Asia. Previous participants showed great results in their respective classes after applying the knowledge and experience they gained at the Master Camp, which they often wouldn't have been able to obtain in their home countries. Therefore, the crew has again provided protégées of the upcoming edition with a comprehensive curriculum, so they can learn as many training skills and techniques as possible in just five days. The schedule, created by training and racing experts, should help them harvest results and boost their racing careers if they apply the methods on a regular basis to their own training regime. For the fifth edition, the VR46 Riders Academy and Yamaha stepped up the level another notch, adding soft cross to the training programme. This is a common training method among MotoGP riders and should aid the Master Camp riders' bike control. It will be a very busy five days for the students, filled with lots of new impressions and challenges, and I'm certain it will be a fun and valuable experience that leaves a lasting impression. It will be rewarding to all coaches and the staff to see the students improve their knowledge and technique over the course of this week. I once again would like to thank Valentino, the VR46 Riders Academy, and all contributing sponsors and partners for making this training programme possible. It will be another special event."
Alessio Salucci (VR46 Riders Academy Director)
"We're already starting the fifth edition of the Yamaha VR46 Master Camp. It's always exciting to meet the new talents that have travelled to Tavullia to come train with the VR46 Riders Academy and the programme's professional racing and training experts. We've seen previous students make big steps in their racing careers after putting all the experience they gained at the Master Camp into practice in their respective championships. In June, edition 2's Apiwath came back strong from a period of health problems to secure his first podium in the CEV Moto3 championship. Edition 1 and 2's Galang sensationally won his second 2017 WorldSSP300 race as a wildcard, and continues to impress in the 2018 season as an official full-season rider for Yamaha. Edition 3's Tomás went on to win the Pro Sport Bike Championship last year. Edition 4's Alfonso missed out on winning the 2017 WorldSSP300 title by one point but won the Yamaha R3 bLU cRU Challenge and moved up to the WorldSSP class. The list goes on and on. The positive feedback from the riders and their enthusiasm makes the Master Camp incredibly rewarding and also a lot of fun. It makes me really happy that the VR46 Academy can give five other young riders the opportunity to take a big step in their racing career. I want to thank Oakley, Alpinestars, Pirelli, Descente, Saucony, Yamalube, Akrapovič, the Andreani Group, Birel ART / TM Racing and all other sponsors and partners that made this event possible – it's really something special. It will be an intense period of long days, filled with a lot of information, tricks and techniques, but I'm sure that both the Master Camp and the VR46 Academy riders will have a great time trying to reach new limits."
Cory Ventura
"I don't have any expectations, I'm keeping an open mind so I can really let it all sink in. I'm feeling super excited to be here in Italy for this experience. I have a bunch of experience flat-tracking and doing some soft cross, so I'm looking forward to that, but learning something new is definitely going to be awesome. "
Jackson Blackmon
"I'm super excited to be here in Italy and to get to go to the Yamaha VR46 Master Camp. I expect it to be a great experience and that I will learn a lot. I'm feeling completely ready to get out on track and see how it goes. I don't have a whole lot of motocross experience, but I've done a bit of flat track. I'm excited that I get to do both, so I can learn more."
Eliton Kawakami
"I'm so happy to be here! It's my dream to meet Valentino and the VR46 Academy riders, and I'm also looking forward to meeting our coaches. My dream is really coming true! I want to learn from all of them, as much as I can, and I also think we are going to have a lot of fun."
Bruno César
"This event is so special and it's a pleasure to be here! I've been looking forward to these five days for a long time. My expectations are that I will be learning a lot and I really want to challenge myself to take in as much information as possible. I think I will be able to learn many things from the VR46 Academy riders, but also the other Master Camp riders. I want to learn everything that they can teach me."
Keminth Kubo
"I'm coming here willing to learn. I'm so excited to gain experience and pick up new skills and techniques that I can take home with me, to take another step forward in my racing career. I want to develop my riding and increase my level and I'm hoping I can use all I learn in the competition at home, when I'm racing against other riders."