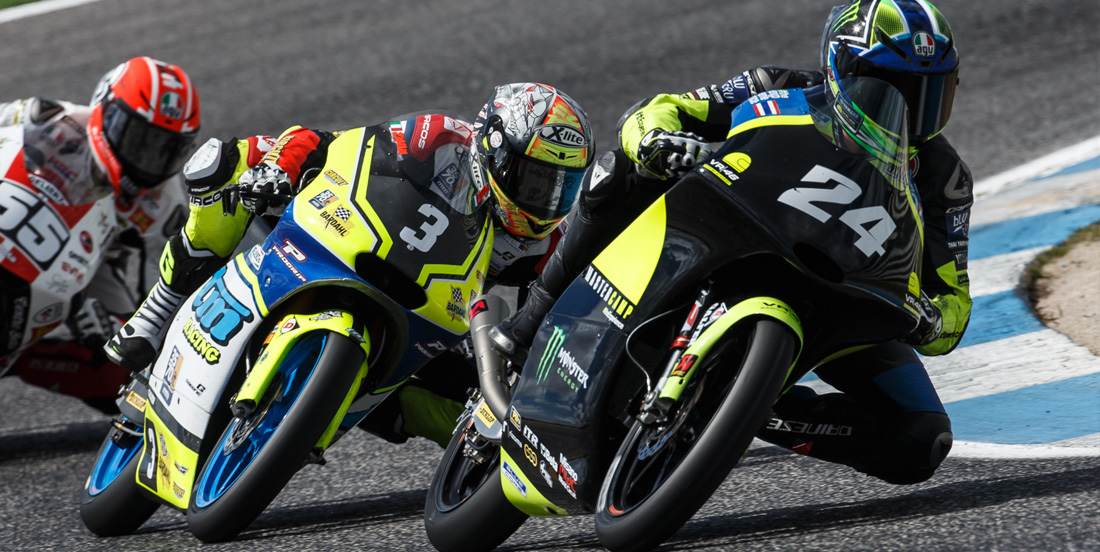 March 27, 2018
Difficult First Round for Apiwath with Last Lap DNF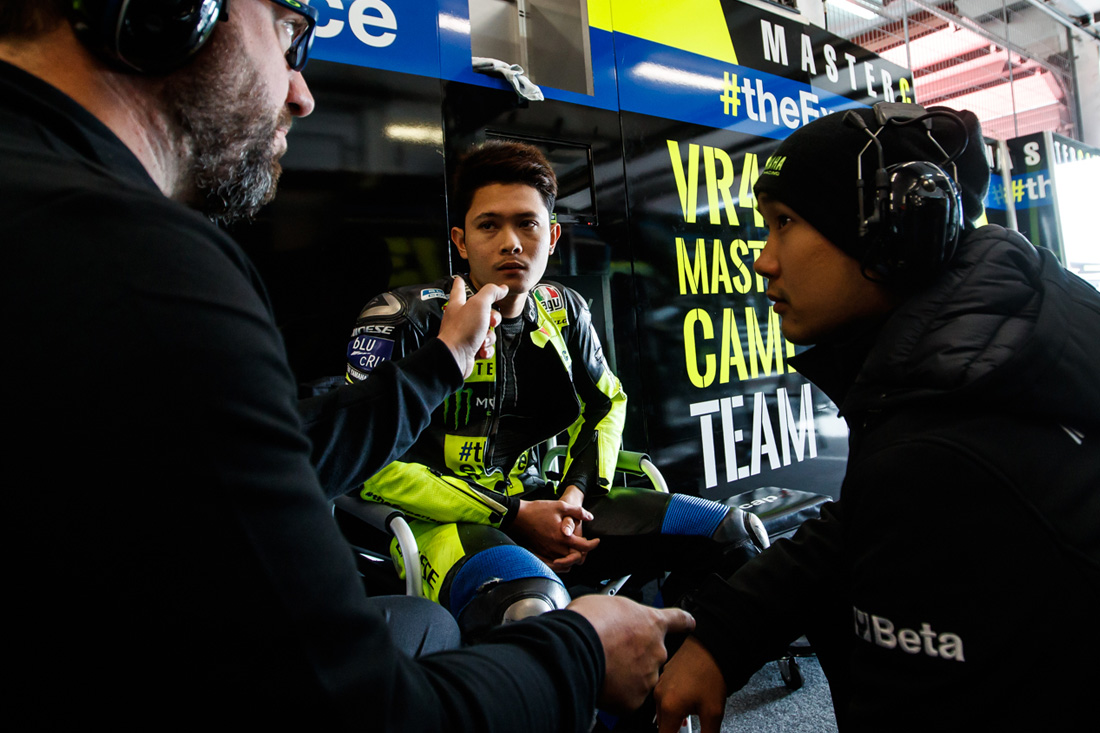 Estoril (Portugal), March 25th 2018 - It hasn't been an easy start of the season for Apiwath Wongthananon, VR46 Mastercamp Team, at the first round of the Moto3 Junior FIM CEV held at the Estoril track.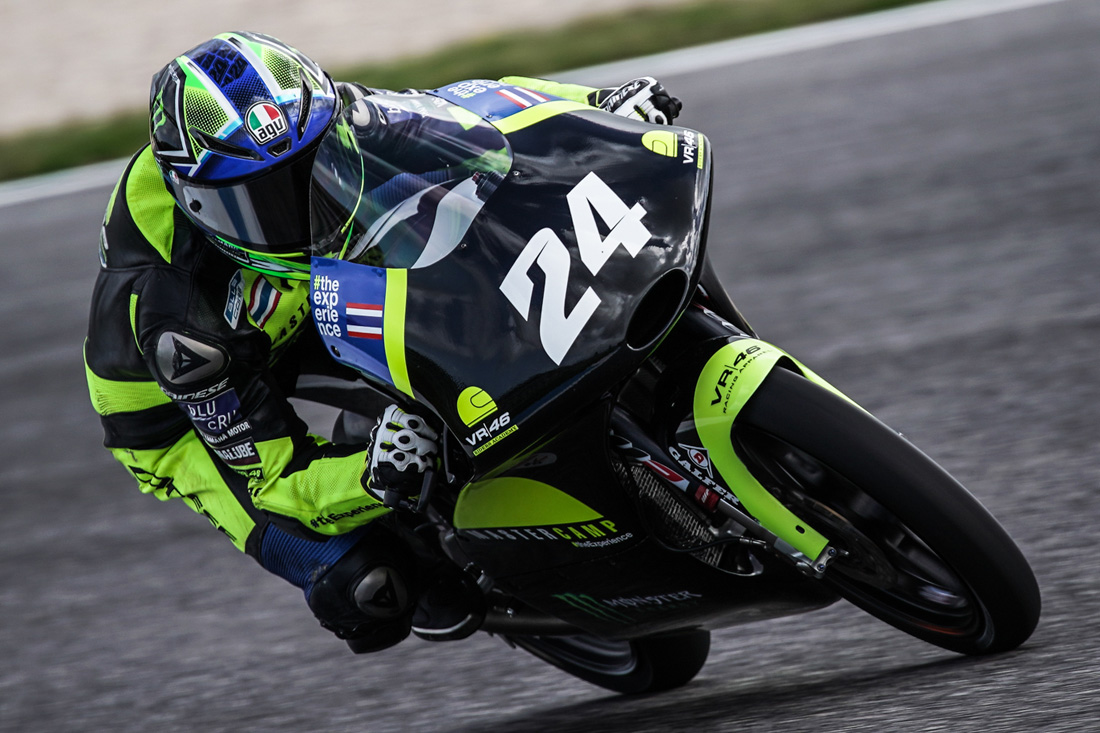 The weather conditions made a difficult weekend as the Thai rider suffered two bad crashes, luckily without injuries, but compromising his position on the starting grid. Due to the pain on his left ankle, Apiwath opted not to take part to the warm up and focus directly to the race.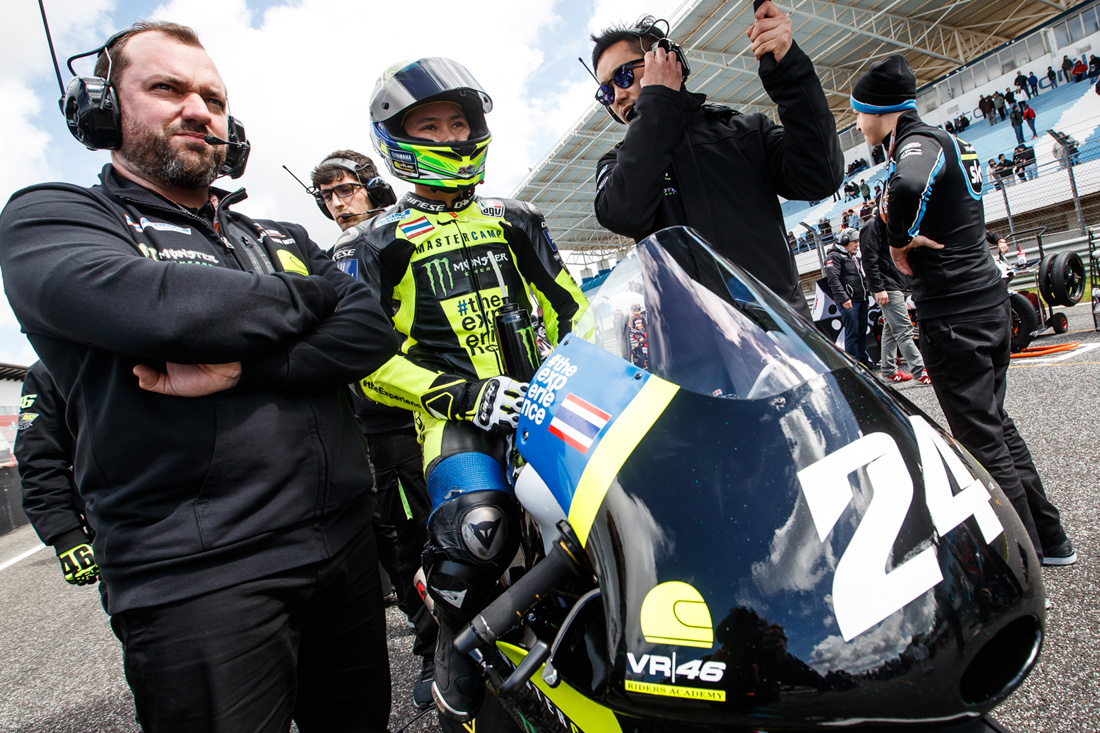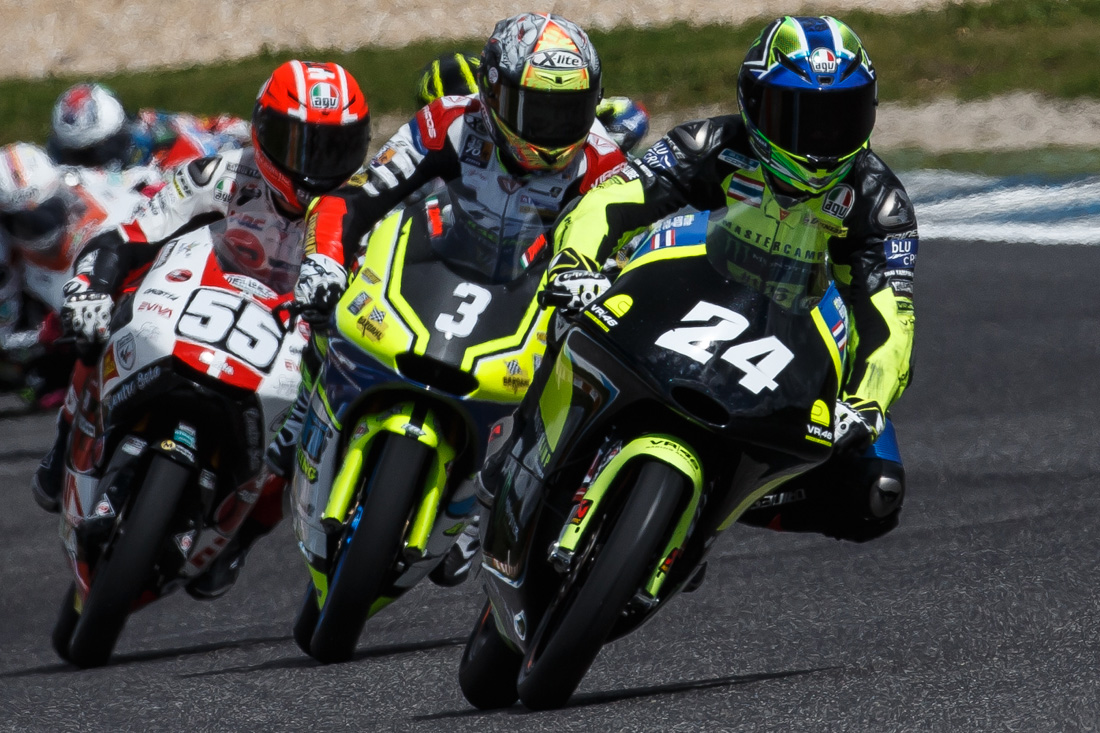 Starting strongly from the 15th position, the rider of the VR46 Mastercamp Team, managed to reach the leading group and got up to the eight position. At the last laps of the race Apiwath was reducing the gap to reach the podium and he almost managed it till he crashed at the last lap. Overall a bitter weekend for Apiwath who will head back to Thailand to get better ahead of the second round scheduled in a month time at the Spanish Valencia track.
Comments
Apiwat Wongthananon (DNF)
"Unfortunately the weather conditions for this first round have not been very good. I felt good on the bike. It's a pity I crashed and during the qualifying I injured my left foot. During the race I did my outmost to get a good result and I almost managed it. Unfortunately at only 6 laps left I could feel the pain and I struggled. At the last lap I crashed. I am very sorry for the team but I will try to recover and be ready for Valencia"
Luca Brivio - Team Manager
"It's been a difficult weekend for Apiwath who unfortunately crashed twice and so partially compromising his qualifying result. Due to the injury to his left ankle, Apiwath didn't manage to get back on the bike and finish the session. Medical checks at the hospital assessed there were no fractures. He missed the warm up as he had quite a lot of pain but during the race he fought up to the last lap until he crashed out but luckily without consequences. It's a pity because he was trying to reach the leading group and he had a good pace. He's now going back to Thailand to seek medical attention and to recover for the next race"