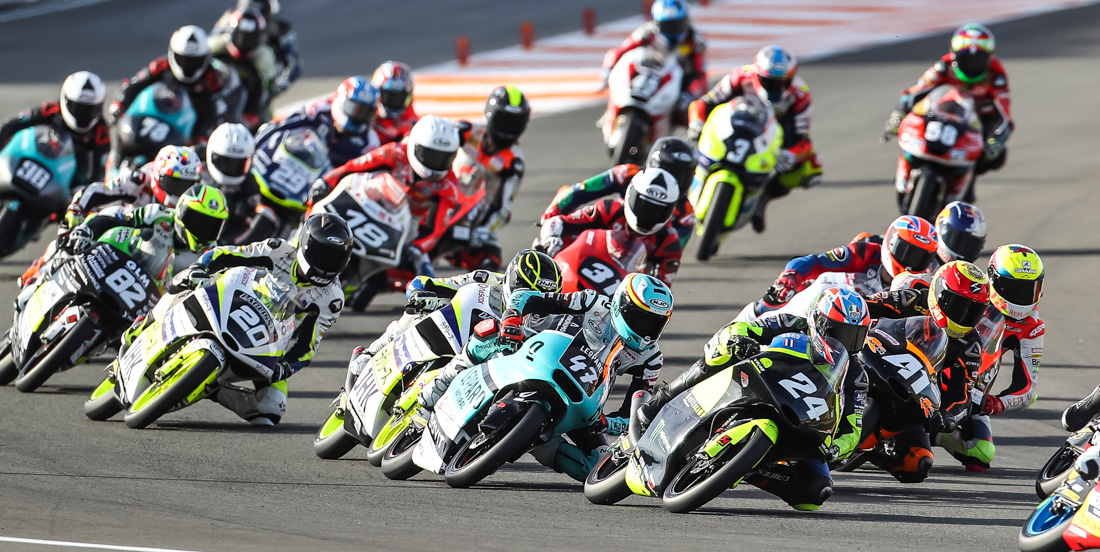 November 26, 2018
Apiwath Wongthananon Battles Through Pain in Moto3 Junior World Championship Finale
Unlucky events influenced Apiwath Wongthananon's results at the last stage of the Moto3 Junior World Championship at the Ricardo Tormo Circuit. The VR46 Master Camp Team rider's performance was affected by two falls at the beginning of the weekend in Valencia, which luckily didn't cause any fractures, but forced him to race with a sore left ankle.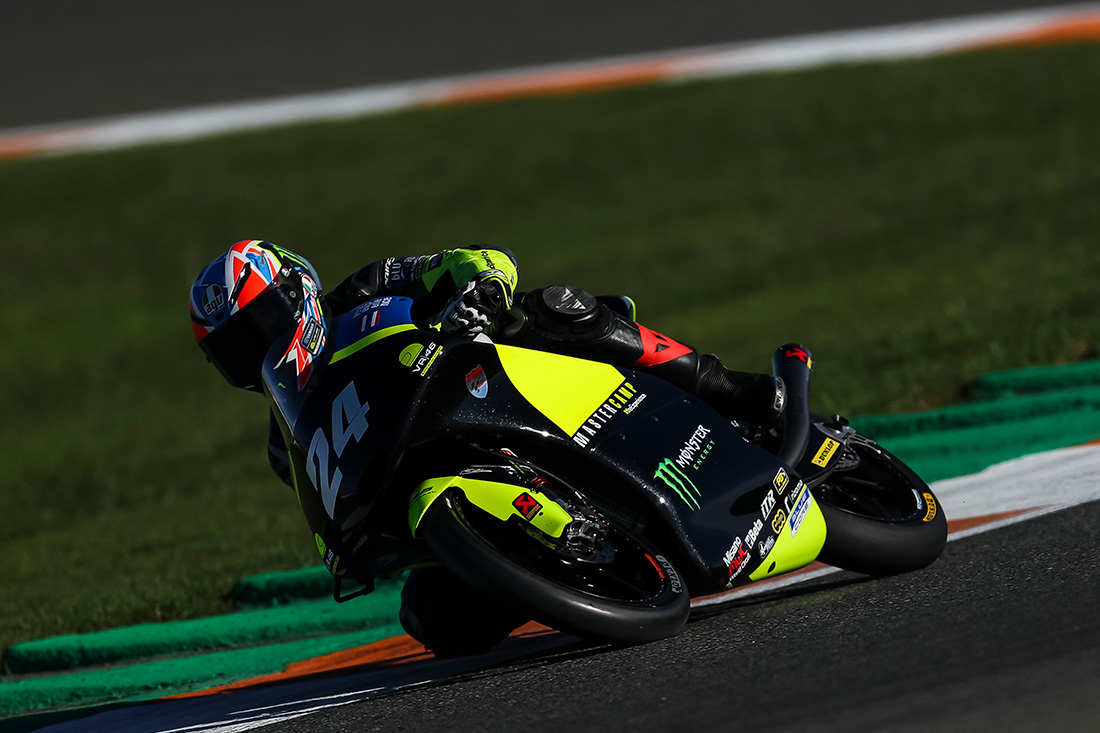 Despite this, the Thai rider gritted his teeth and managed to make two great comebacks, going up from 19th position on the starting grid to 12th in Race 1, and from 18th to 11th in Race 2, scoring points in both events.
Apiwath closes his Moto3 Junior World Championship experience with a positive 12th in the final ranking and a wealth of experience gained during his two years with the VR46 Master Camp Team.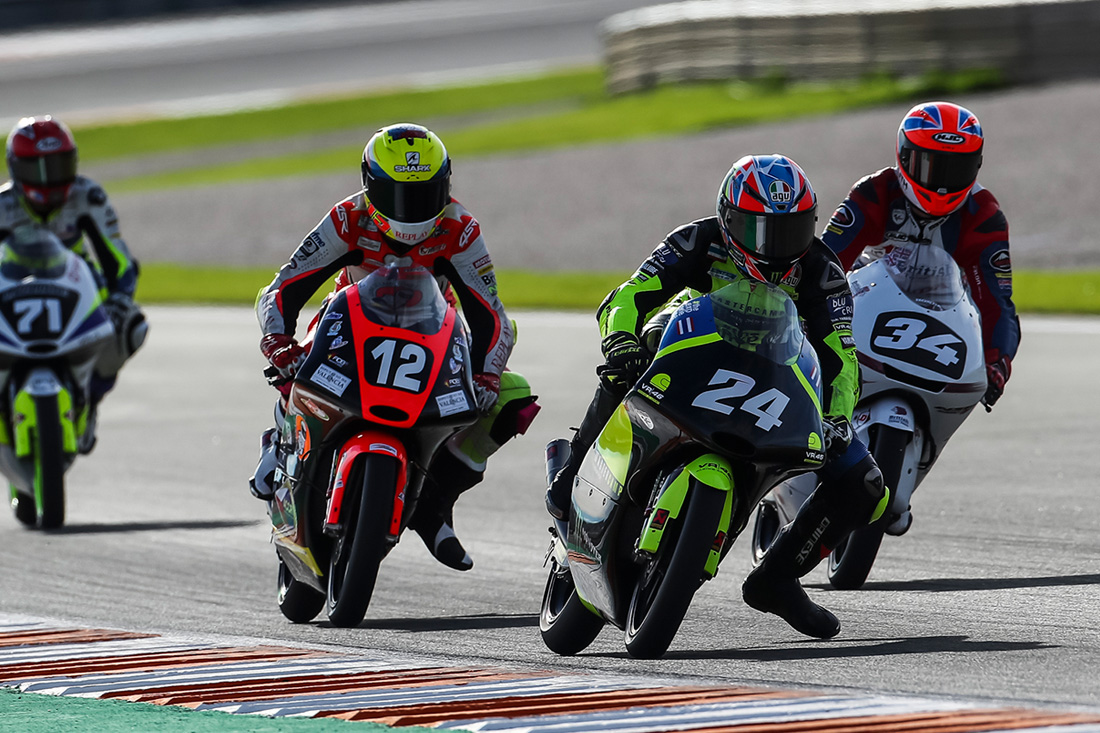 Comments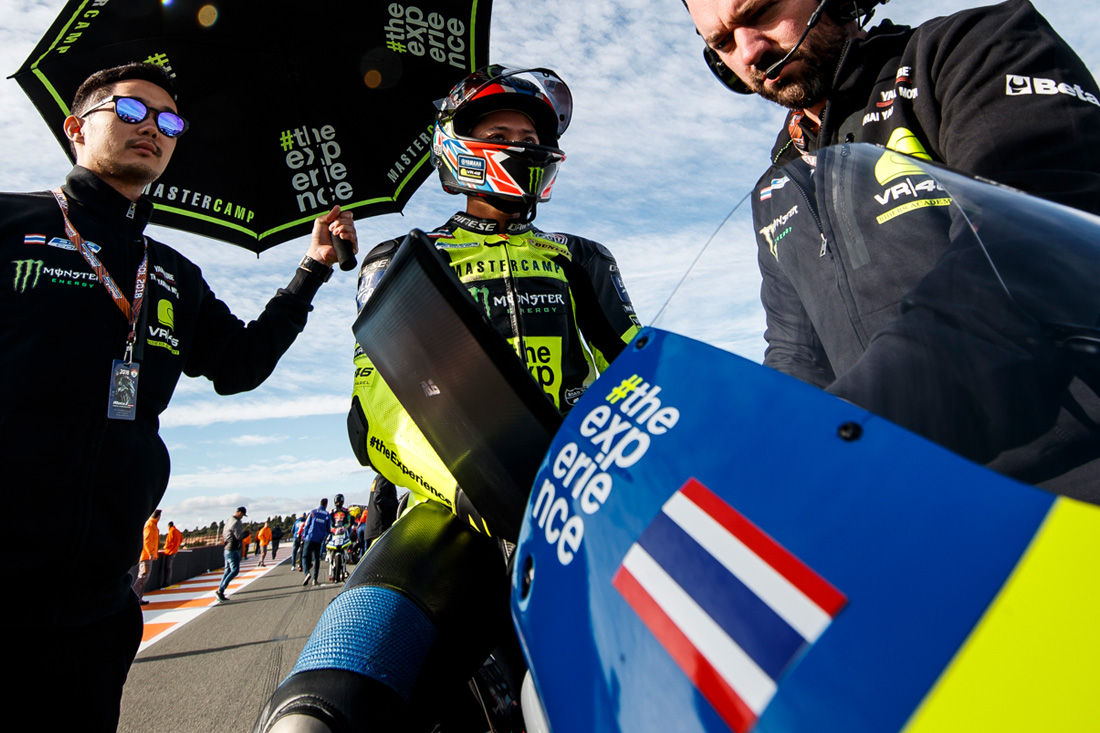 Apiwath Wongthananon (12th / 11th)
"I did my best to obtain a good result this weekend. Track conditions were not easy, and I fell twice, which compromised my starting position and I ended up 18th on the grid. Luckily, I wasn't injured and was able to race. I made a good start and gained many positions in both races. I did my best and I want to thank the entire team for their support, both in this race and over the whole season. Thanks everyone!"
Luca Brivio - Team Manager 
"It's a pity because we expected more from Apiwath today. Sadly, he was influenced by two falls, one on Friday and another on Saturday. Luckily they didn't cause him any fracture or injury, but strong left ankle pain surely affected his performance throughout the whole weekend. He wasn't able to do his best on Saturday in qualifying. He started 18th, but managed to do two good races despite the pain, catching up and scoring some points. This was his last Moto3 race, so his two years with VR46 and the VR46 Master Camp Team have come to an end. I wish to thank him and the whole team for their effort, which has surely been fruitful, and I hope it will help him in his future development."