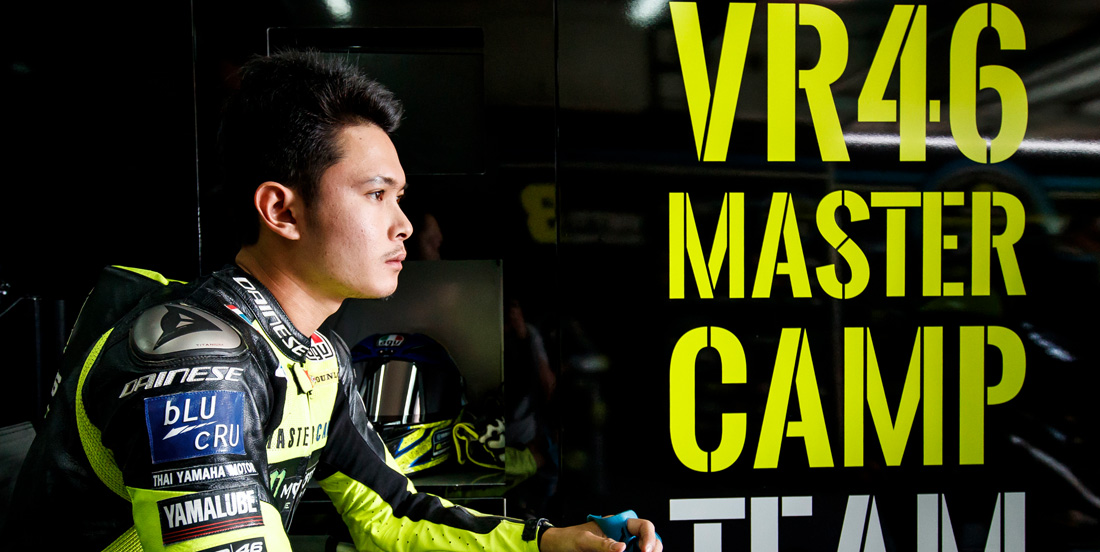 October 04, 2018
Apiwath Readies for Moto3 Wildcard at Thai GP
Thai rider Apiwath Wongthananon will be racing at the Buriram Circuit alongside the strongest Moto3 riders in the world.
Only few days ago, he was riding in Jerez in the FIM CEV Moto3 Championship. The Yamaha VR46 Master Camp Team rider had shown an excellent racing rhythm during the weekend in Spain and he was ready to fight for the podium. But two mistakes led to two falls and he gained zero points in the championship standings.
However, Apiwath has been given another chance to show his speed to with a Moto3 World Championship wildcard in Thailand. He's racing in his home track and will have extra motivation to do well with the VR46 Master Camp Team.
Comments
Apiwat Wongthananon
"I'm very happy to take part in a Moto3 Championship race as wildcard. It's a great opportunity for me and I'll do my best to do well during the weekend. Sadly, I had a not-so-lucky weekend at Jerez, Spain. I had a good start in race 1, but then I made an error and the same thing in race 2. I was very sorry for that, but I want to be positive for the next weekend and do my best!"
Luca Brivio - Team Manager
"I'm very happy for Apiwath. The opportunity to be in a race in the Moto3 Championship is crucial. I'm sure he'll do his best to get the best result. I'm very sad, instead, for last week's race in Spain. It was a real pity to close the weekend with two falls. I say a real pity because Apiwath was having a good racing rhythm and could make a good performance. Anyhow, we remain positive and focus on the next weekend. It will be his home race and he'll surely have extra motivation."