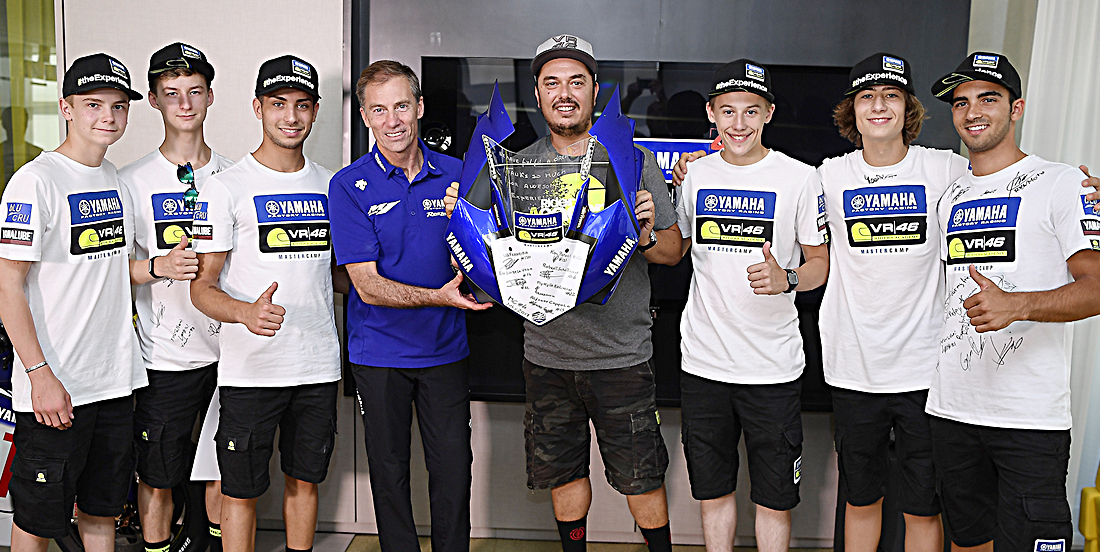 July 29, 2017
Students Finish The Fourth Yamaha Vr46 Master Camp
Yesterday the fourth Yamaha VR46 Master Camp came to a close with a full-on day of training. The students returned to the VR46 Motor Ranch, together with Francesco Bagnaia, Marco Bezzecchi and Celestino Vietti, for three Master Camp flat track races, before ending the day at the VR46 headquarters in Tavullia with a tour, followed by the traditional graduation ceremony and many presents.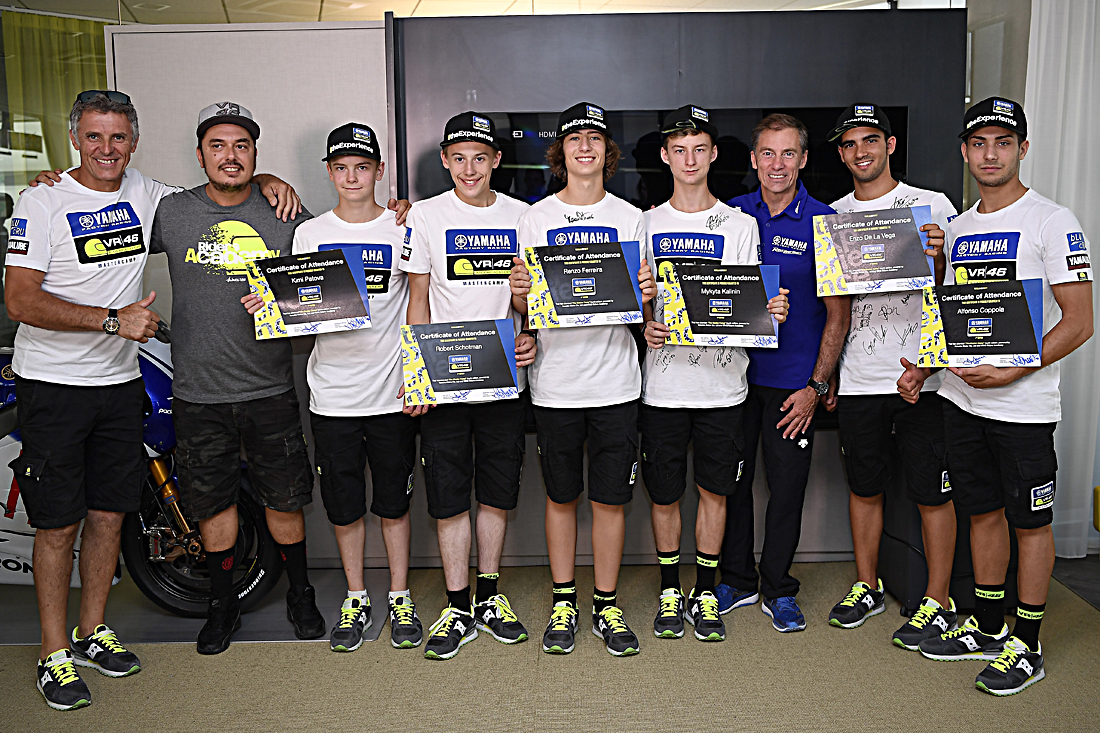 The last day of the Yamaha VR46 Master Camp riders is always an event that comes with mixed feelings for the students. Nevertheless, Italy's Alfonso Coppola (19), France's Enzo De La Vega (17), Finland's Kimi Patova (15), Ukraine's Mykyta Kalinin (18), Brazil's Renzo Ferreira (15) and the Netherlands' Robert Schotman (18) were excited to head back to the place where it all began, the VR46 Motor Ranch, to race Francesco Bagnaia, Marco Bezzecchi and Celestino Vietti, with flat track instructor Marco Belli present as 'race direction'.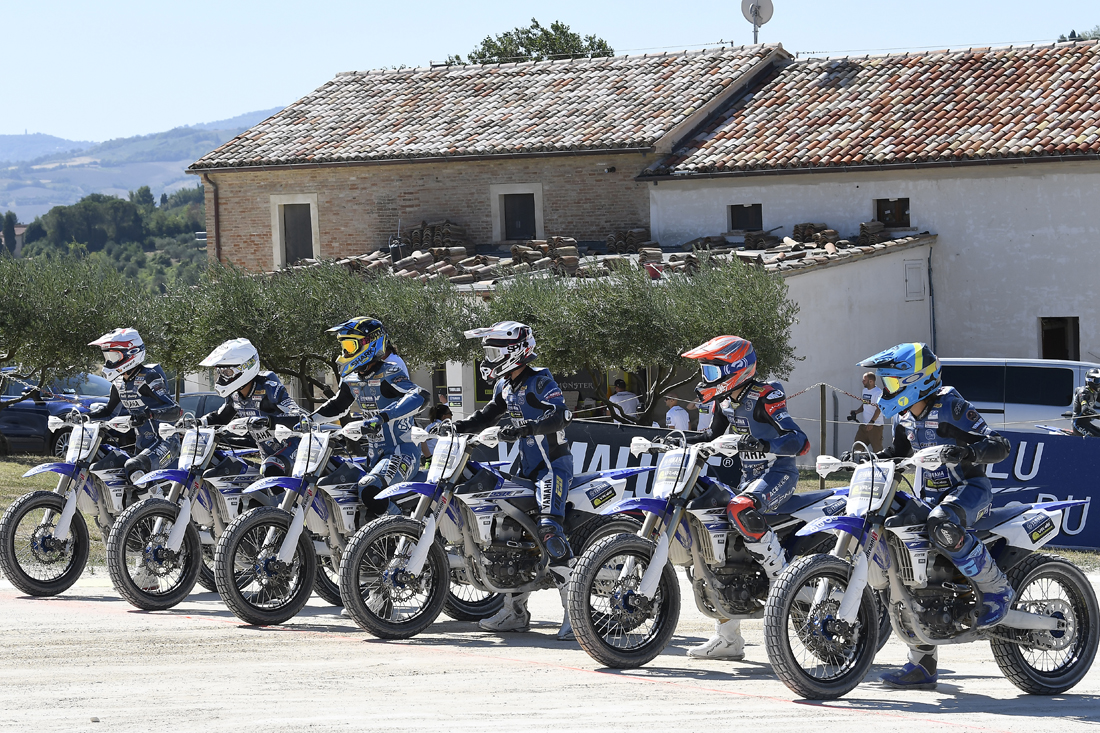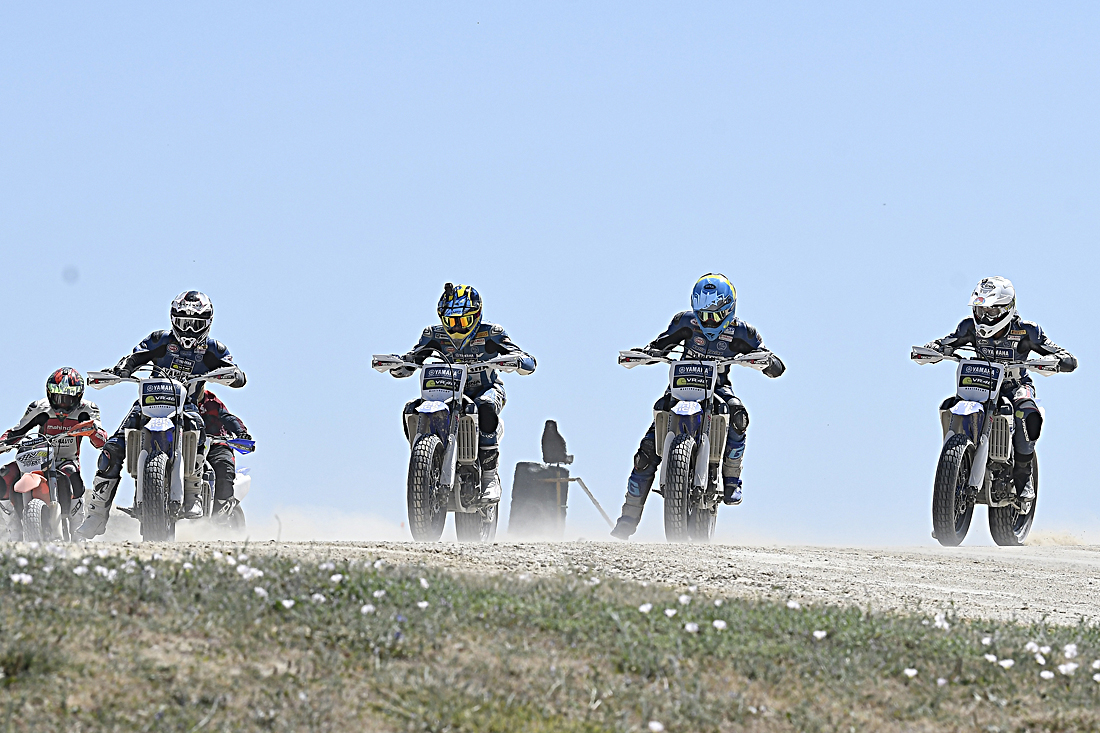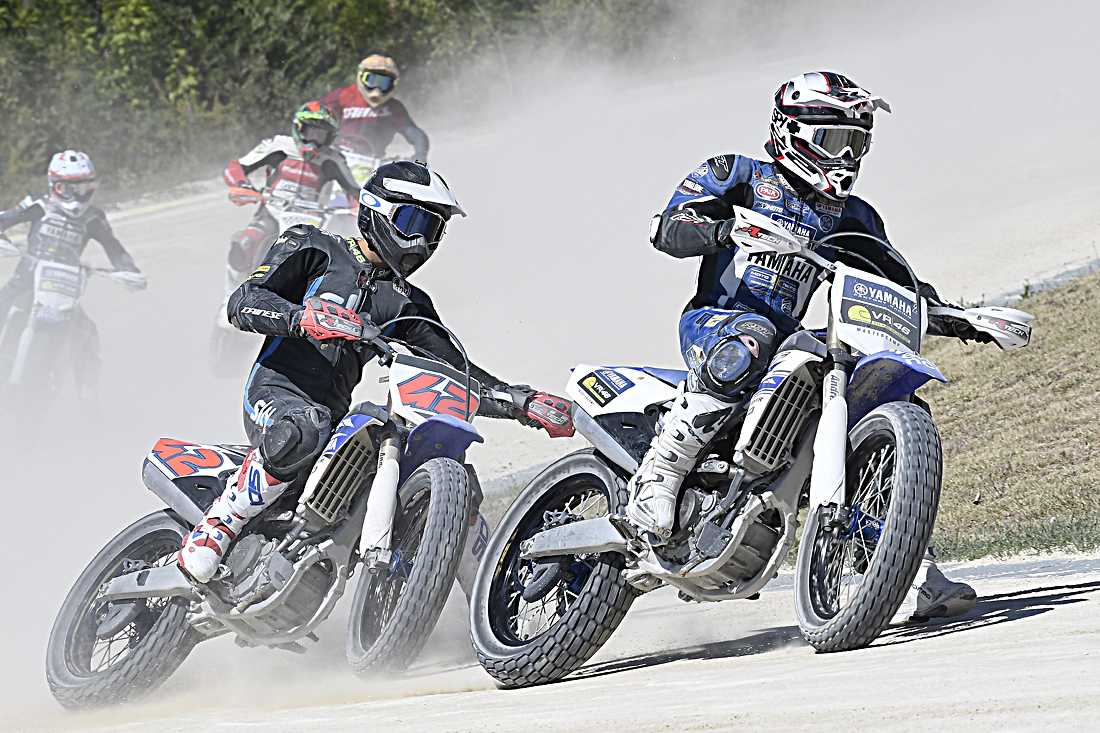 The riders had some hard-fought battles and were eager to go out on a high. They gave their all in three hard-fought battles aboard their YZ250F bikes - two around the entire track and one American-style race on the oval. Ultimately the last Yamaha VR46 Master Camp challenge was won by De La Vega, ahead of Kalinin in second place, and Patova, who finished third overall.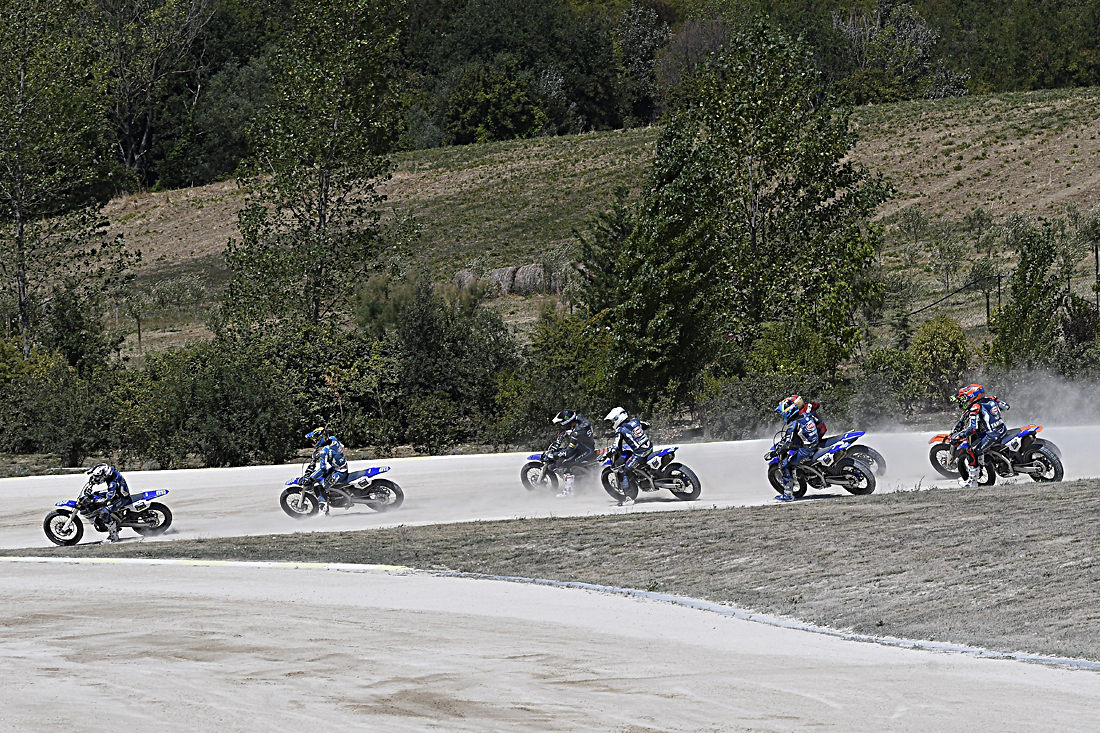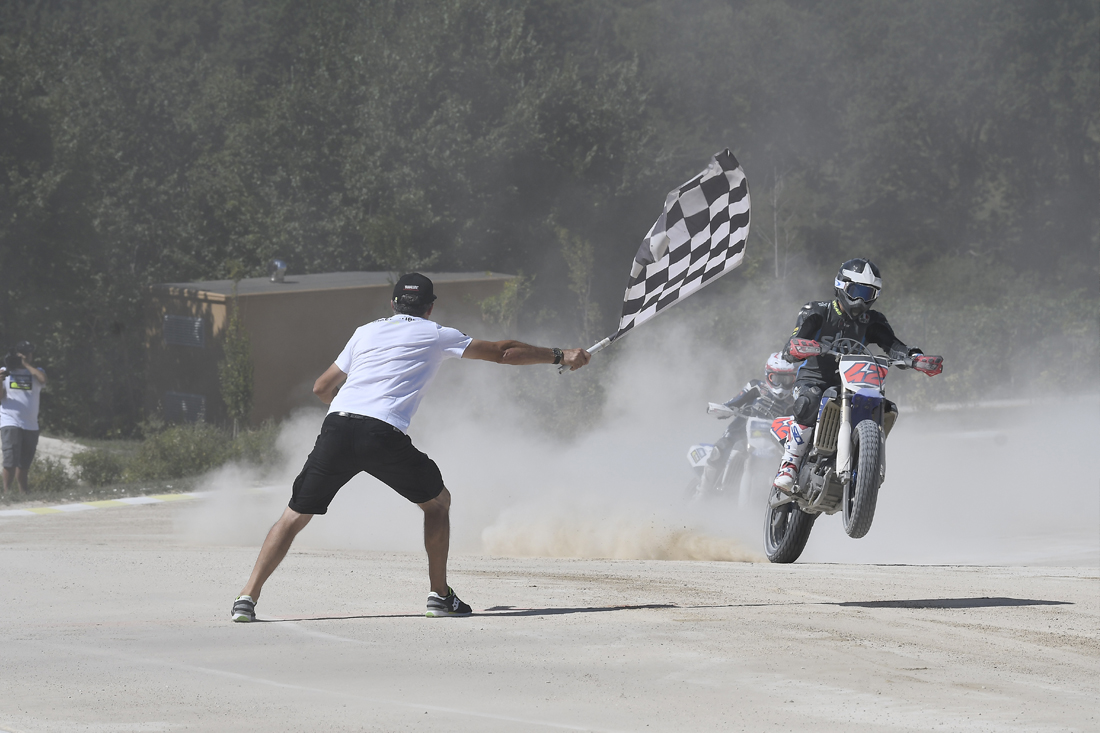 The riders then had to say goodbye to the VR46 Motor Ranch, but their spirits were soon lifted by a visit to the VR46 Store. Soon after the group made their way to the VR46 Headquarters. The riders had one final theory class in the afternoon, given by Sky Racing Team VR46's Technical Director and Crew Chief, Pietro Caprara. The technical course was followed by a quick guided tour to show the students the latest products and the VR46 Riders Academy and Yamaha VR46 Master Camp bikes. The tour ended back in Valentino Rossi's office, for the traditional graduation ceremony, led by VR46 Riders Academy Director Alessio 'Uccio' Salucci and Yamaha Motor Racing Srl's Managing Director Lin Jarvis. The riders viewed a summary video of the last five special days, before being handed their official Yamaha VR46 Master Camp certificate of attendance and some extra gifts from VR46.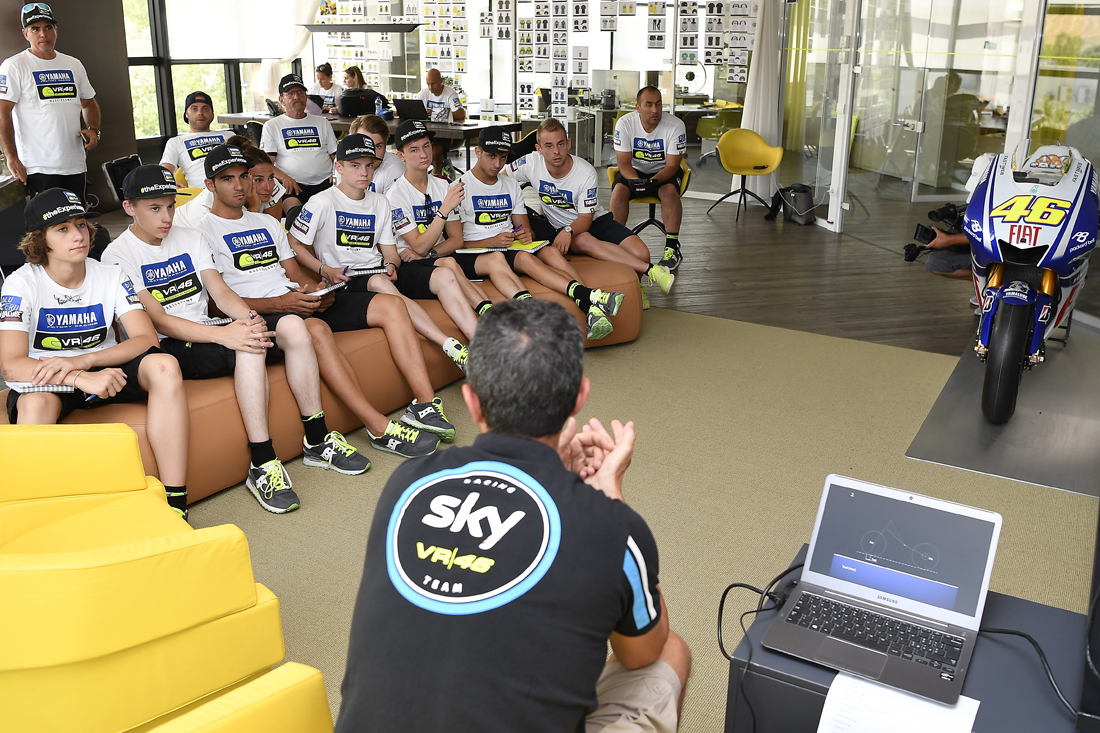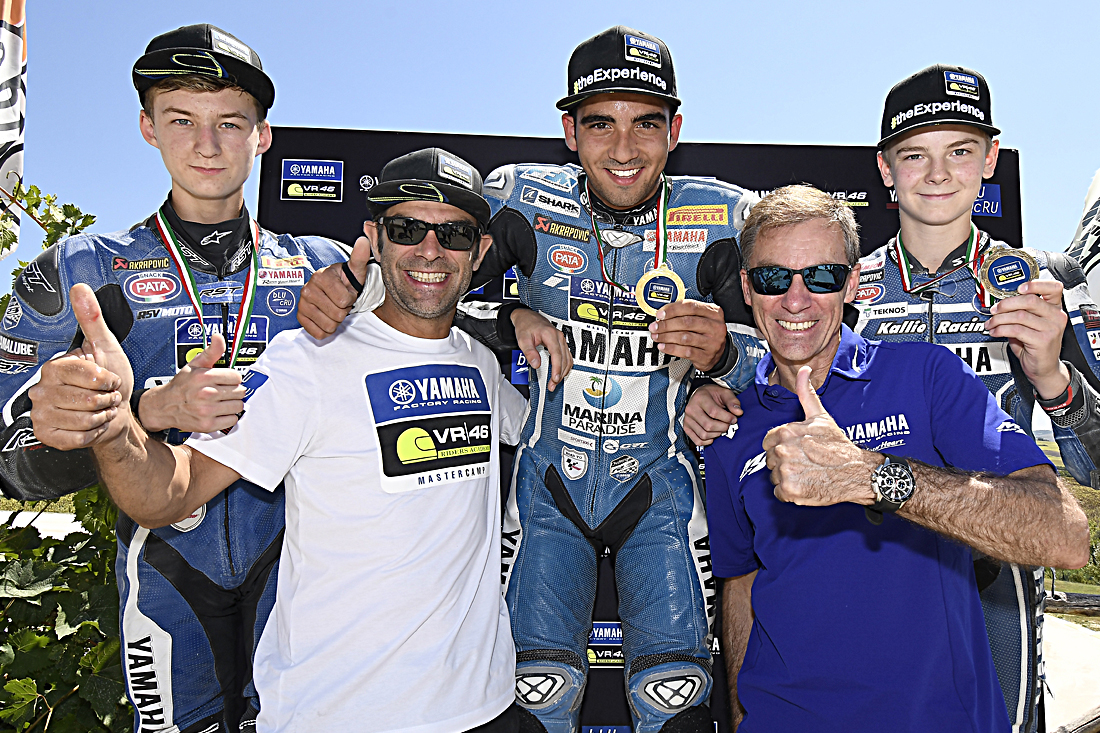 The Yamaha VR46 Master Camp team want to sincerely thank Yamaha, its partners, Valentino Rossi, VR46, the VR46 Riders Academy and its riders for their contribution to this project, which gave the six Master Camp students the opportunity to take the next step in their racing endeavours. The Master Camp team also sincerely thank the six riders for their efforts.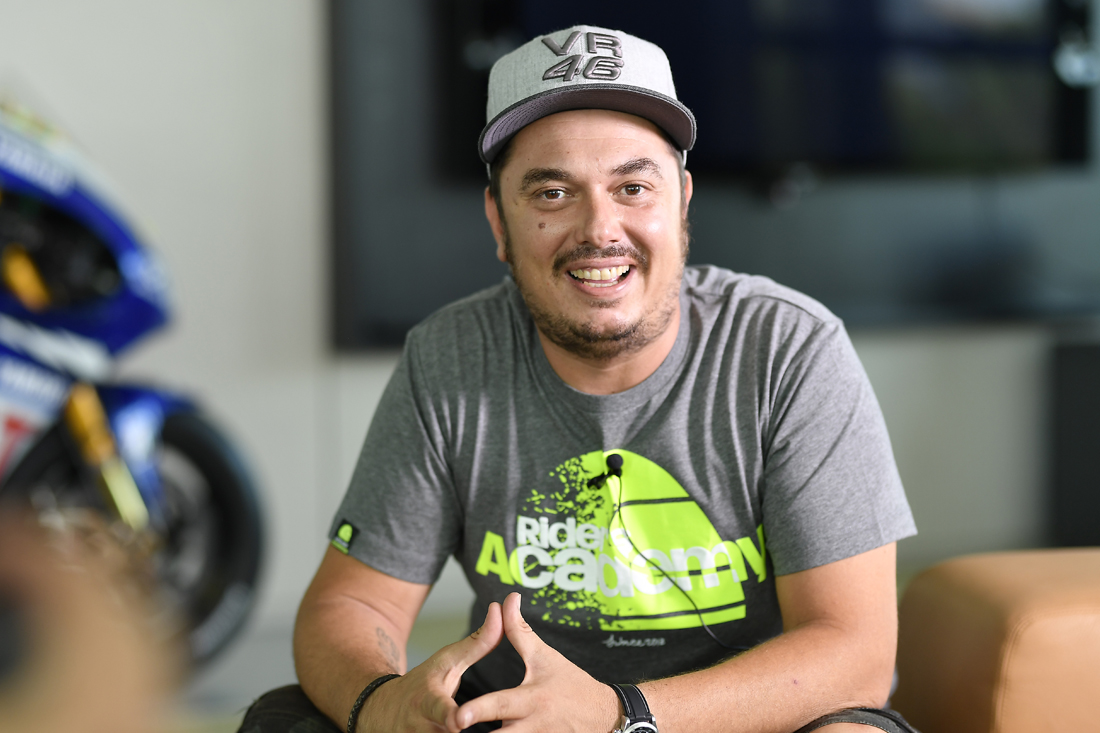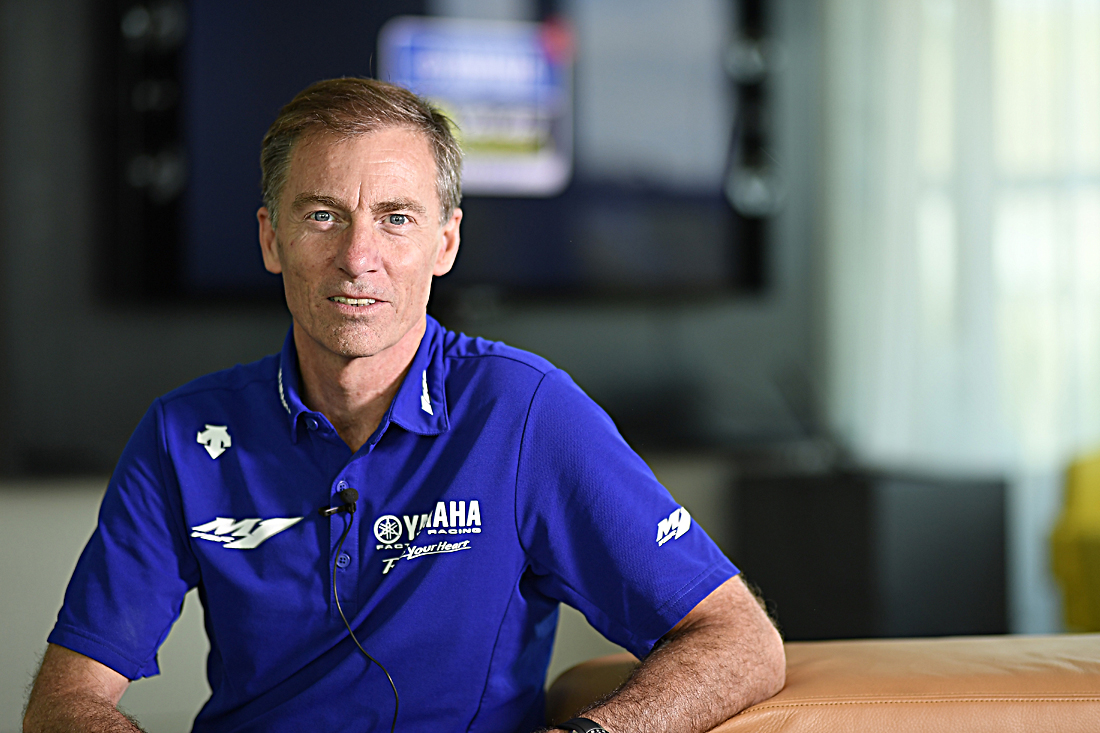 Comments
Lin Jarvis
"I think that the fourth Yamaha VR46 Master Camp has been a big success. This was our first event with European based riders and we were curious to see what it was going to be like and it went really well. They are all accustomed to being in Europe and in Italy and its society. There was no adaptation period, it was just a matter of getting stuck in and acclimatising themselves to the Master Camp group and getting on with the week. It was great that we had riders from six different countries, all working together as a team under the bLU cRU project. The level of riding skills was pretty high, which is also what I heard from the VR46 Academy riders and Marco Belli when I spoke to them. These riders are all very keen to learn, adapt, and they were open to trying new things. For me the benchmark is looking at the fifth day of riding and I saw the speed they had at the VR46 Motor Ranch in the morning, which was impressive. They are happy, positive and motivated, so it's been big smiles all around. It's been a fabulous week, without any incidents, because in racing you never know. So everybody is going home happy, content and a lot wiser than when they came and I think with a huge motivation to improve their career. "
Alessio Salucci
"We've completed the fourth Yamaha VR46 Master Camp. I'm very happy because I saw the riders improve so much in just five days. I'm very satisfied with the results and hope that the riders will go home with more skills and a better understanding of what it takes to ride at the highest level. This sport is so demanding, you have to stick to a strict training schedule and for that you need to have a lot of passion for racing. I hope that the experience of the Master Camp will have filled the riders with motivation. I want to thank the entire Yamaha and VR46 staff who made this programme possible. I'm ready for another Master Camp next year."
Alfonso Coppola
"It was such a good experience for me to race at the VR46 Motor Ranch, especially the last, American, race. Riding with the VR46 Riders Academy was very helpful, because I was able to see their movements and learn from them while riding behind them. Coming to the VR46 headquarters was very interesting, because it gave me an idea of what and who is behind Valentino Rossi and the VR46 brand. I could see that they are like one big family and that there's a lot of work to be done to reach such a high level. I will take all the experiences home with me and will carry it with me in the future."
Enzo De La Vega
"This morning it was very fun for me to ride with Celestino Vietti, Marco Bezzchecchi and Francesco Bagnaia. We got to ride with these VR46 Academy riders, who started from the back, and that made the races extra fun. I enjoyed the morning riding session a lot. In the afternoon we visited the beautiful VR46 headquarters for an interesting lesson and the whole experience was very impressive. This whole week has been like a dream and I've enjoyed it so much. I've learned many things. I think this was a really good learning opportunity and I want to thank Yamaha for organising the even with VR46 and the VR46 Riders Academy. "
Kimi Patova
"Yesterday at the VR46 Motor Ranch we had a really good last riding session with some of the VR46 Academy riders. I really liked it, because I was able to learn from watching them ride on the flat track and we got to talk to them. The races went really well. Unfortunately I crashed in the last race, but I still finished on the podium in the overall results and I think that was really cool. It's been a great week, I've learned a lot of things. I think it was so great that all the R3 bLU cRU Challenge riders were able to share this experience. I want to thank Yamaha for this, as well as my team Kalio Racing, for making this possible."
Mykyta Kalinin
"The VR46 Motor Ranch races were a lot of fun. I was pretty fast throughout the whole riding session, but I made some mistakes. I did win the American race, so I'm really happy. Me and Enzo De La Vega showed that we can get the same results as the VR46 Academy riders and that was really cool. The afternoon class was very interesting, but it was also quite advanced. Overall, this week was perfect. There are so many emotions and I have many great and valuable memories."
Renzo Ferreira
"The morning session was really good. I felt like I was getting used to the bike and felt more comfortable, so I was getting faster and started closing the gap to the three fastest guys. At the end of one race I finished in third place, which showed that I had a good feeling on the bike, though overall I came in fourth. I'm very happy with my improvements. The week in general was awesome. I couldn't have expected it to be any better. Everyone put in their best effort to help us as much as they could, so I think it was a great experience. The first day was like a dream for me, the other days were a continuation of the dream and now I have to go back to reality, but I'm so happy to have picked up these skills from some of the best people in the racing industry."
Robert Schotman
"Yesterday morning we did some races at the VR46 Motor Ranch to finish the week. The gap to the front was quite big at the start of the week, but yesterday it was quite a lot smaller, so I was happy with the progression I made. I enjoyed this week a lot and I've learned a lot. I'm so thankful to have attended this programme. I especially want to thank Yamaha and bLU cRU Racing Manager Alberto Barozzi for making sure that I could be here. "