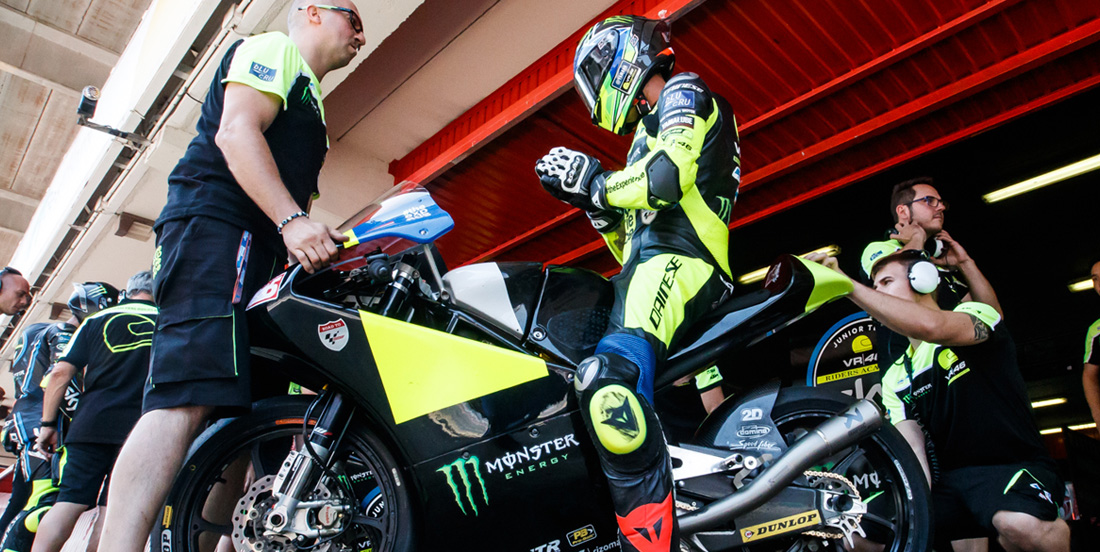 June 19, 2017
Round 03 VR46 Master Camp Team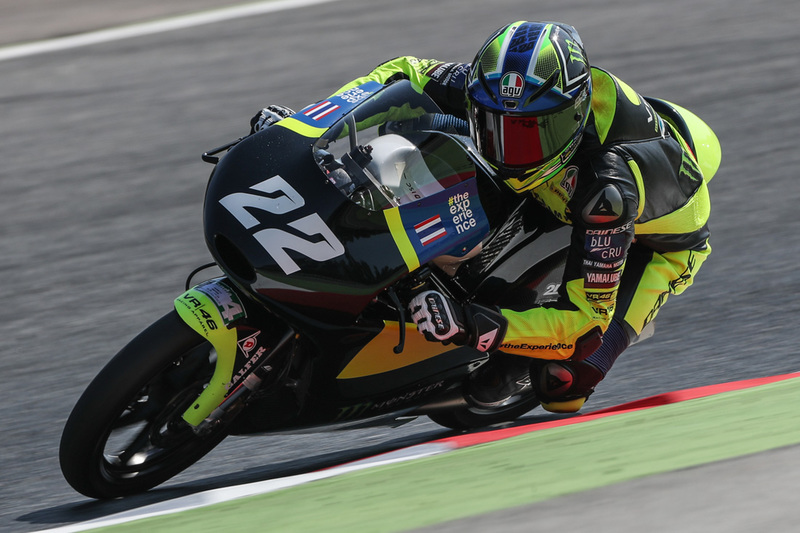 Barcelona (Spain), June 18, 2017 - Not an easy weekend for Apiwath Wongthananon, VR46 Master Camp Team, who managed a seventh position in race 2 where he stayed with the leading group fighting for the victory.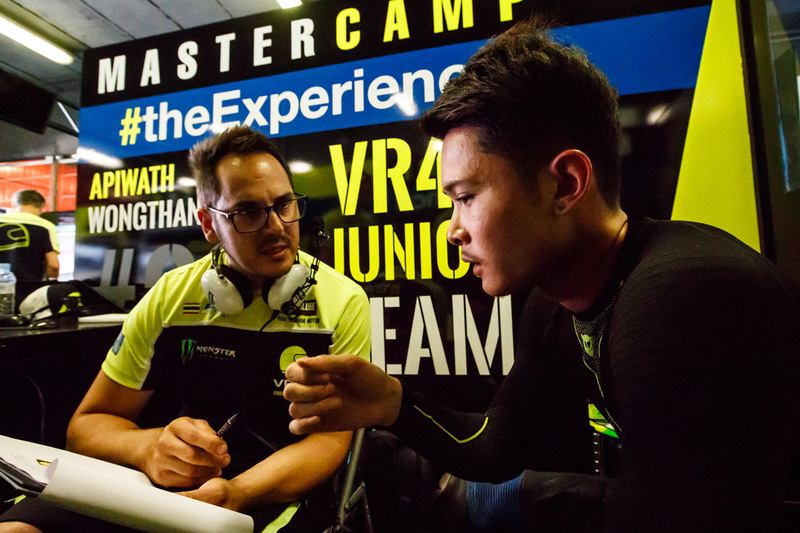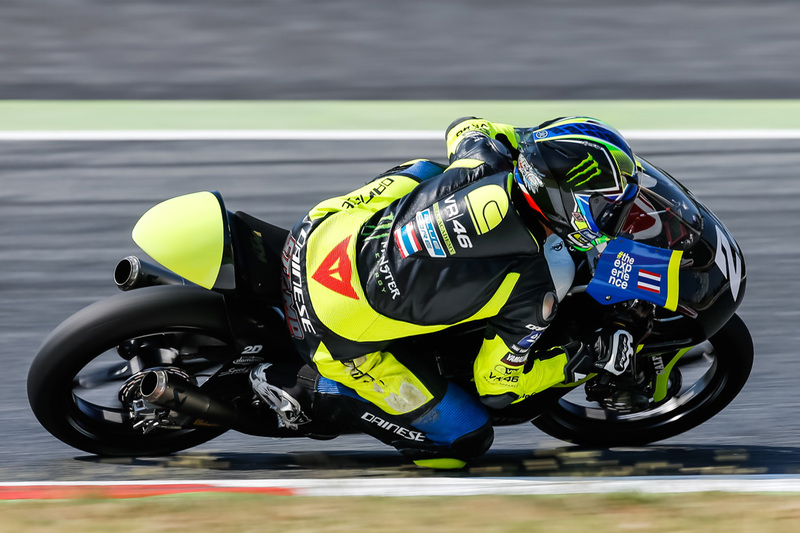 The first struggle came with the free practice sessions and the penalty received for waiting on the track during the qualifying. As a consequence he was pushed back 12 positions.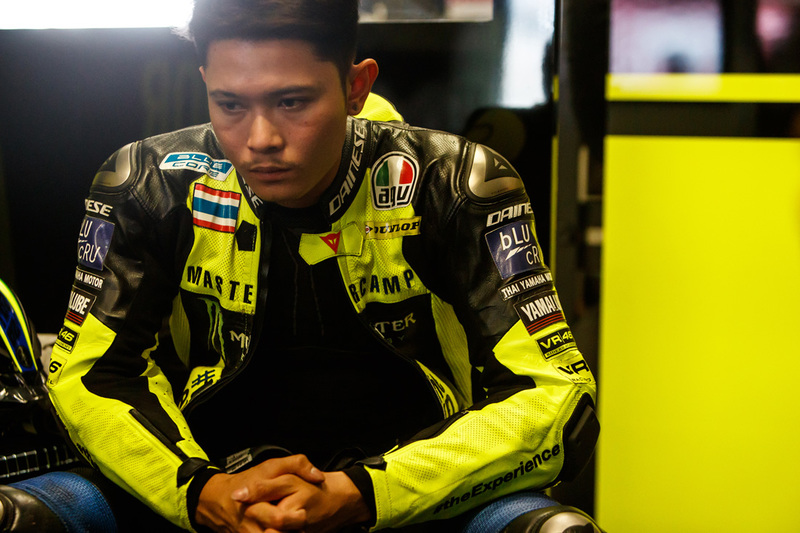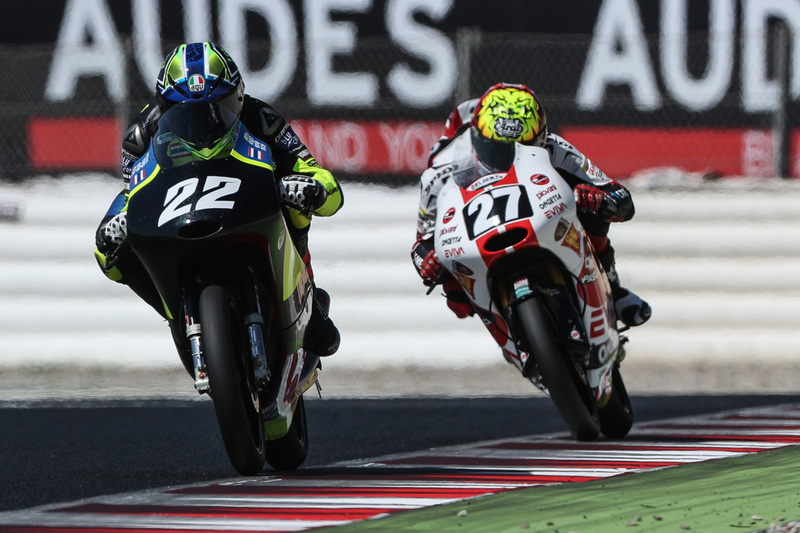 During the first race he improved a lot but didn't manage to get further than sixteenth position. Completely different story in race 2 where he was fighting with the leading group and finished with a fantastic seventh position. Apiwath is now ninth in the standings at only 28 points from the leader.
Result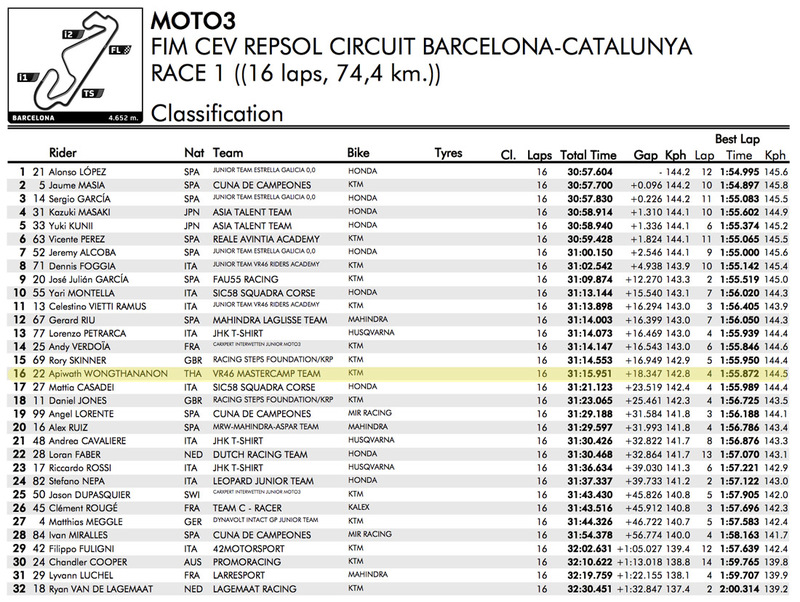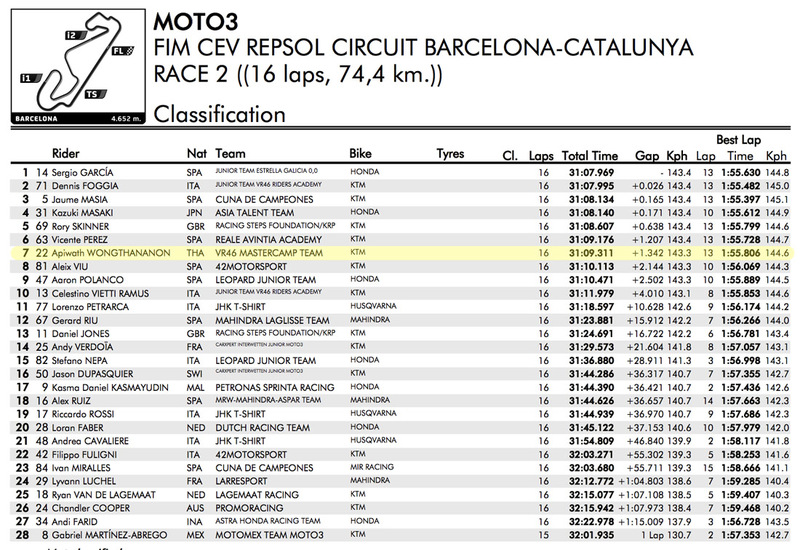 Championship Standings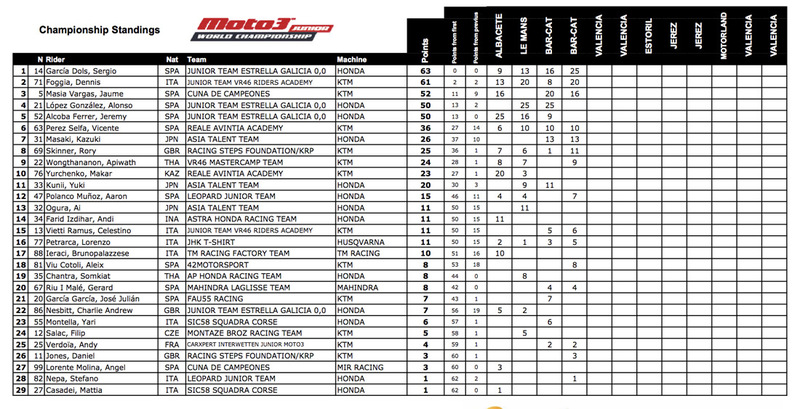 Comments
Apiwat Wongthananon (16th/7th)
"It's been a good race for me. I am very happy. The start of the weekend has not been easy. We had a hard time to find the right setup and in the qualifying I didn't do so well. The races went definitively better than the first part of the weekend. Especially race 2 where I managed to stay with the leading group till the last lap. Many thanks to the entire team"
Luca Brivio - Team Manager
 "Overall the weekend has been very positive. It's a pity that Apiwath has been penalized 12 positions for waiting on the track during the qualifying session. He had a good start in both races and he managed to stay and fight with the fastest group. We are improving a lot, all riders had a good weekend and we are very happy"