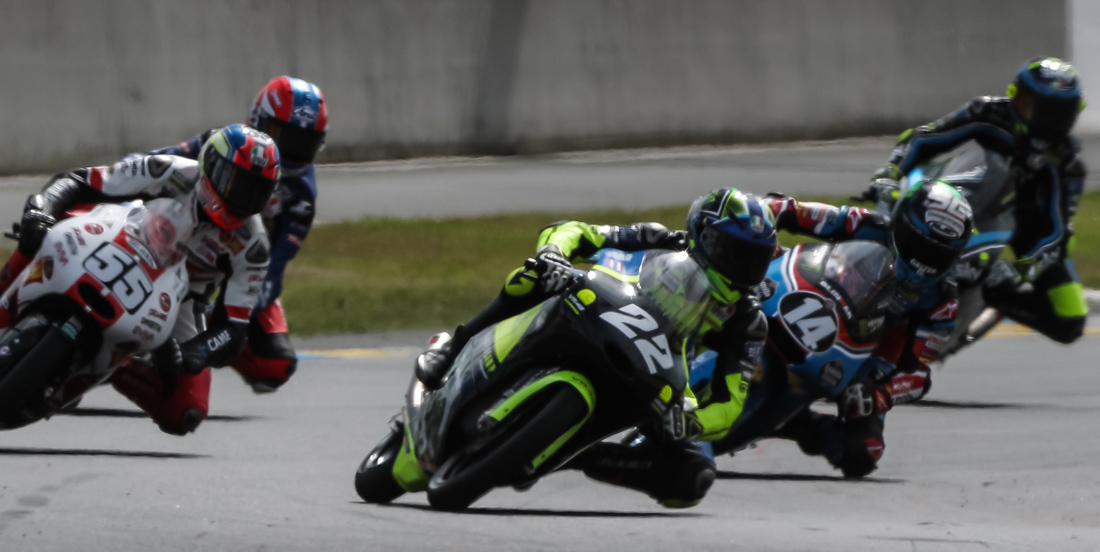 May 20, 2017
Round 02 VR46 Master Camp Team
Le Mans (France), 20 May 2017 - Another top ten position for the VR46 Mastercamp Team Thai rider as he secures 9th at the Le Mans track. The French weekend has not been an easy one for Apiwart Wongthananon who had to deal with bad weather conditions and no free practice sessions due to the overlap with the MotoGP World Championship.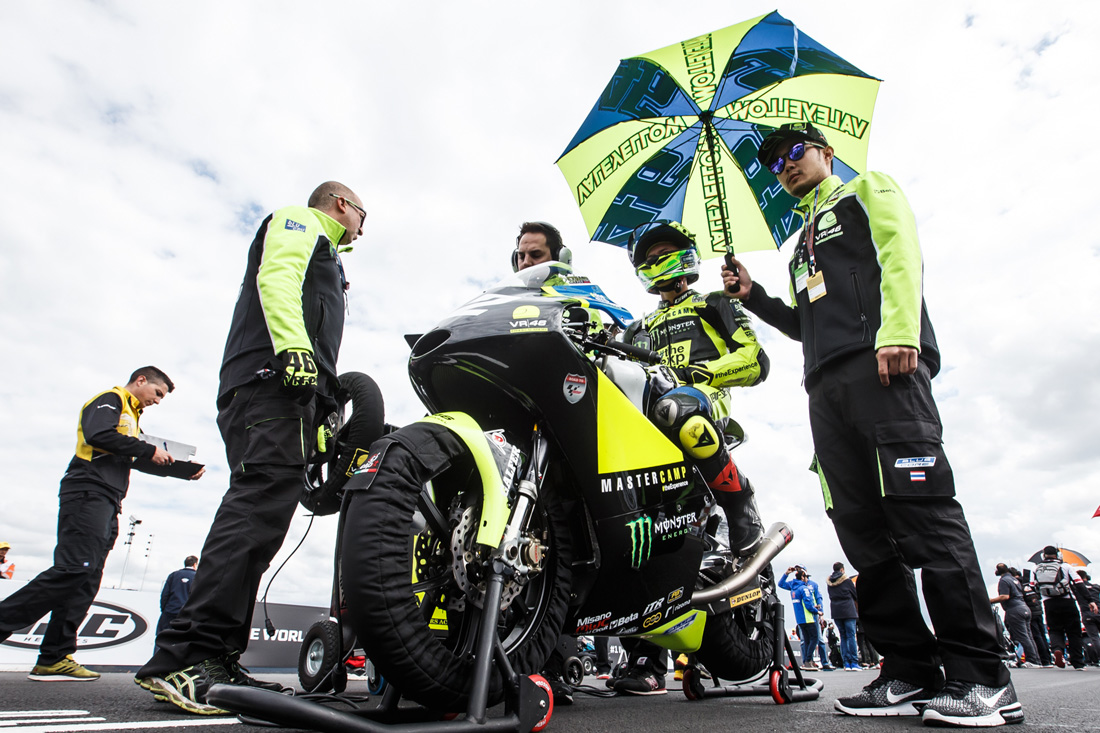 The first qualifying has been very positive as he finished 5th out of 44 riders in wet conditions. He did well in the second qualifying as well; finishing 11th and securing 10th on the starting grid. The Thai rider suffered some lack of grip and battled the entire race finally managing to close in 9th position, another positive result considering his debut in the Junior Championship.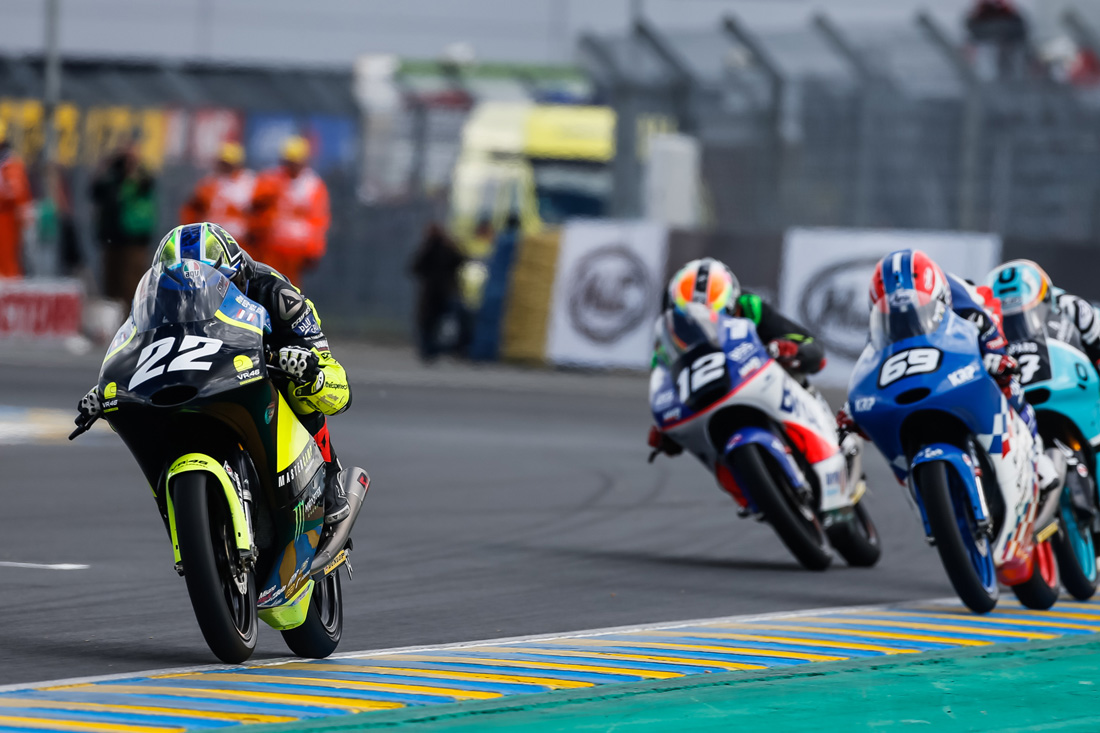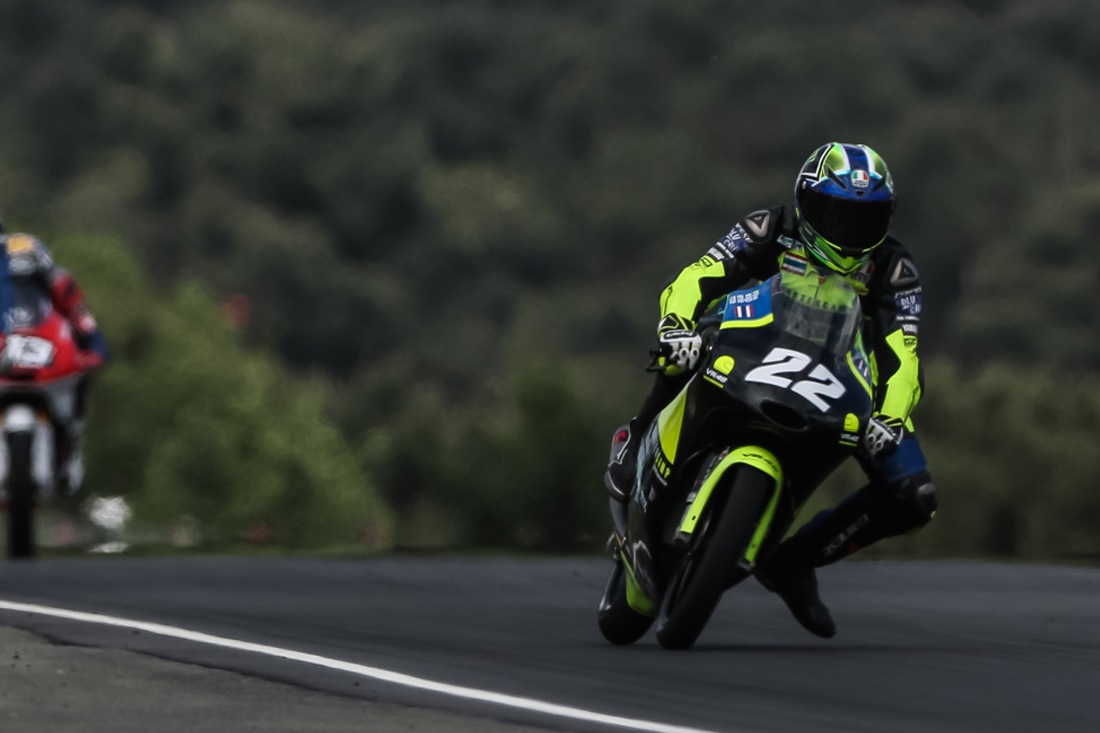 Result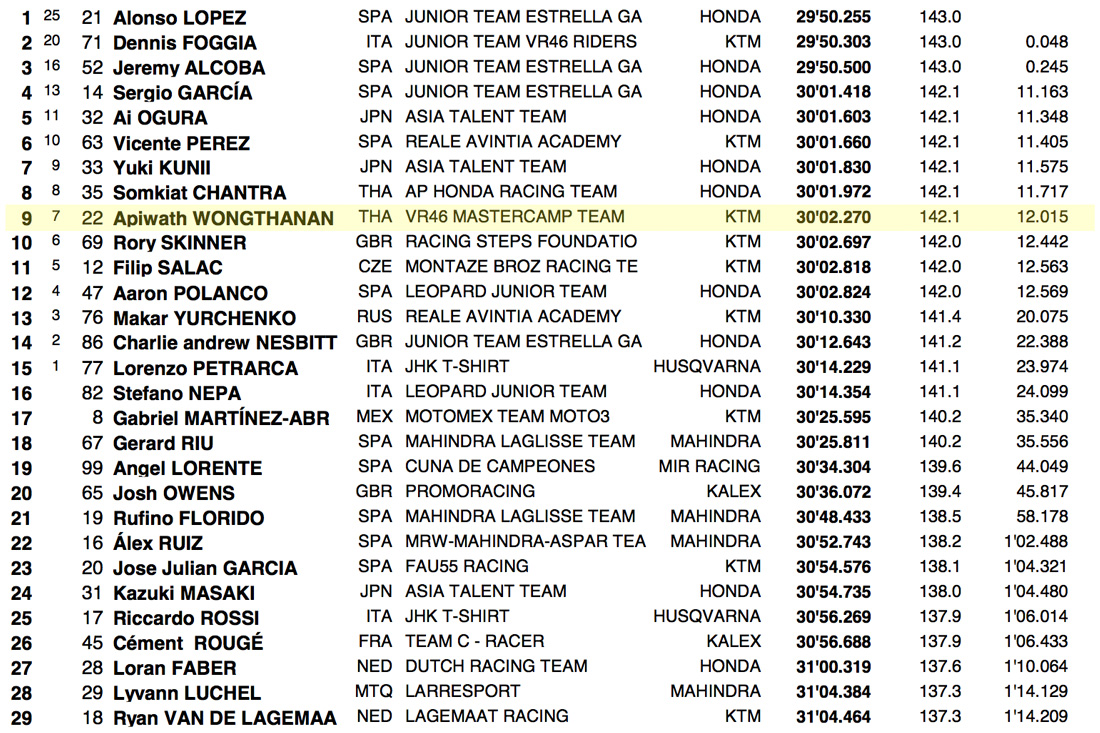 Comments
Apiwat Wongthananon (9th)
"I am very happy with today's race. I had a good qualifying but the race start has been difficult, especially the first lap. I didn't have a lot of grip and many riders passed me. I battled and at the end I managed to secure 9th position. I thank my team for the support they gave me this weekend".
Luca Brivio - Team Manager
"It's been a difficult weekend as we had to start with the Friday qualifying and have the race on Saturday. The weather played a crucial role as yesterday we rode in wet conditions. It was a good weekend for Apiwath who suffered some lack of grip in the first laps but then managed to find his rhythm and gain positions and finally close in 9th. Congratulations to him as well as it was his first time at this track and considering he didn't have any free practice sessions, the conditions were not easy. Thanks to everyone in the team as we worked very well".