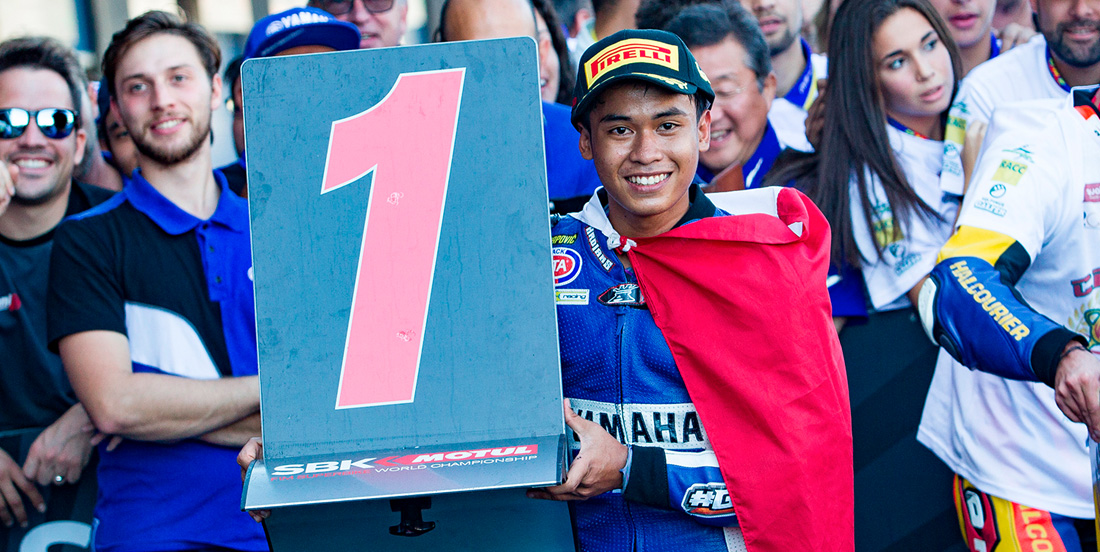 October 27, 2017
Hendra Takes Stunning Victory as Yamaha Dominates WorldSSP300 Season Finale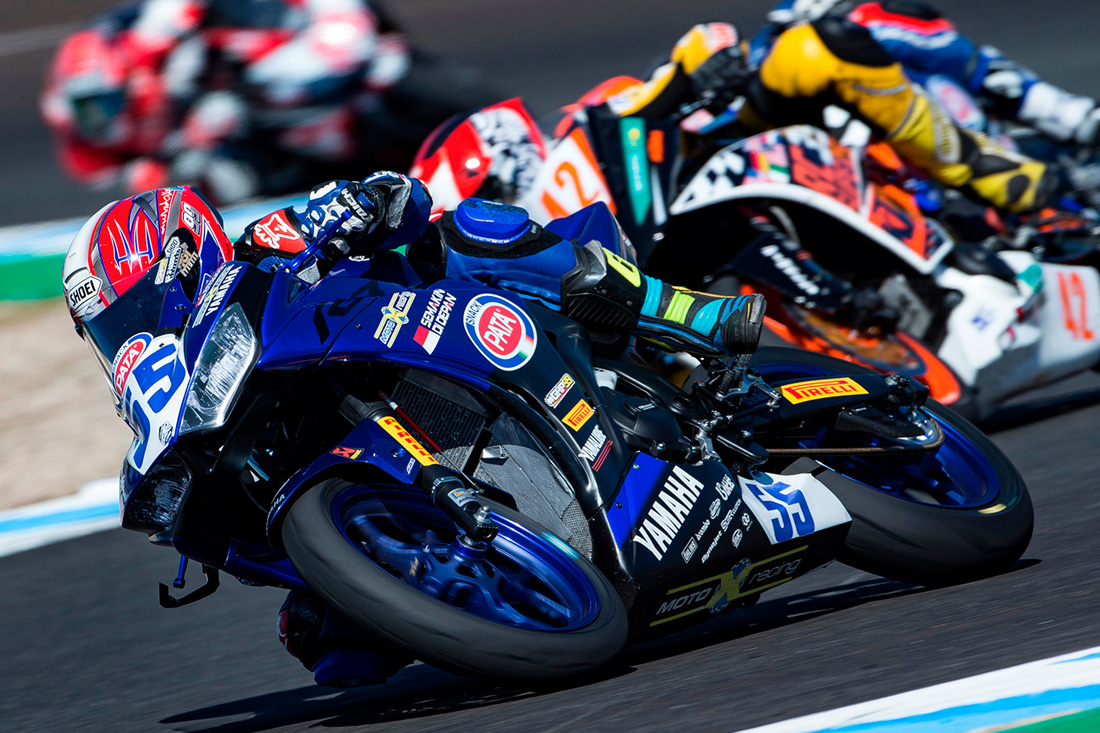 Indonesian wildcard Galang Hendra Pratama (Team MotoX Racing) took a sensational victory on Sunday in Jerez as Yamaha lifted the Manufacturer's title at the final round of the inaugural 2017 FIM Supersport 300 World Championship. Yamaha completed a clean sweep of titles, as Marc Garcia (Halcourier Racing) on his Yamaha R3 won the Rider championship by one point from Yamaha R3 bLU cRU Challenge winner Alfonso Coppola (SK Racing Team) in a breathtaking race, with the title only decided in a sprint to the line that saw the first four riders separated by just 0.113s. Garcia's Halcourier Racing was also awarded the Team title, while the five other bLU cRU riders once again impressed at the season finale.
In what has been an amazing debut year for the championship, with the races entertaining audiences all over the world, it is Yamaha that emerged on top after one of the most dramatic races of the season that served as a fitting finale to an action-packed year.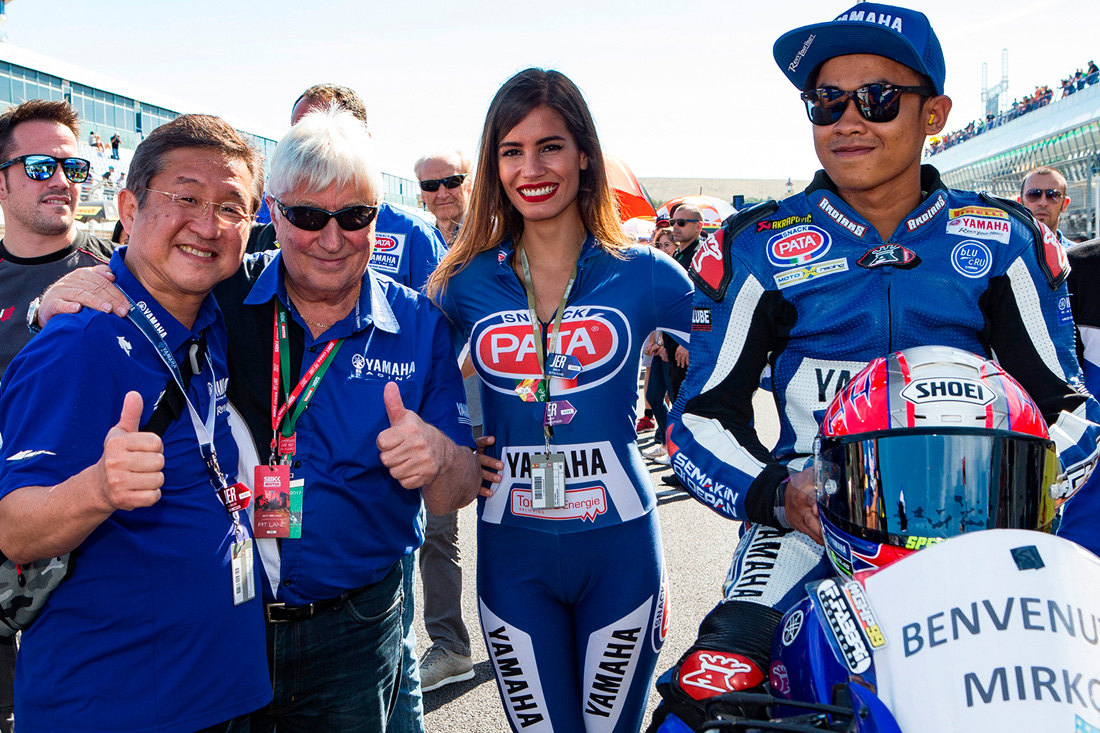 Hendra made his WorldSSP300 debut as a wildcard at Portimao and showed incredible potential despite it being his first time racing in Europe and on the Yamaha R3. Unfortunately, in the Portimao race he suffered a technical fault that forced him to retire, so upon his return to the championship for another wildcard ride in Jerez, he was determined to show the world what he could do. The 18-year-old Indonesian, who normally rides in the Asia Road Racing Championship's AP250 class onboard a Yamaha R25, had never set foot in Jerez before but that didn't stop him from stealing the show at the season finale.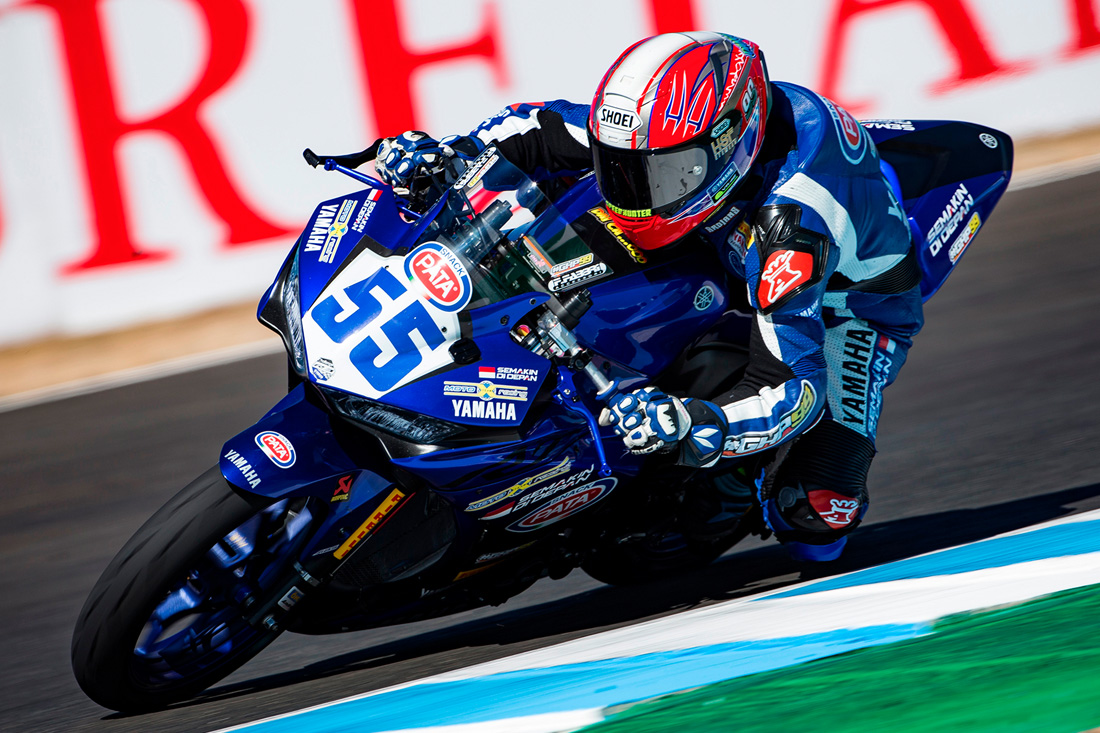 He ended Friday's practice in a stunning 5th position whilst still learning the track. Mixing it up with the title-contender, he kept up his form in qualifying to start Sunday's race from 7th on the grid. When the lights went out, he broke away with the leading group of six and was involved in one of the most spectacular battles seen this season. Fearlessly, he timed his move to perfection in the last few corners to steal the lead and take an incredible victory by just 0.026s.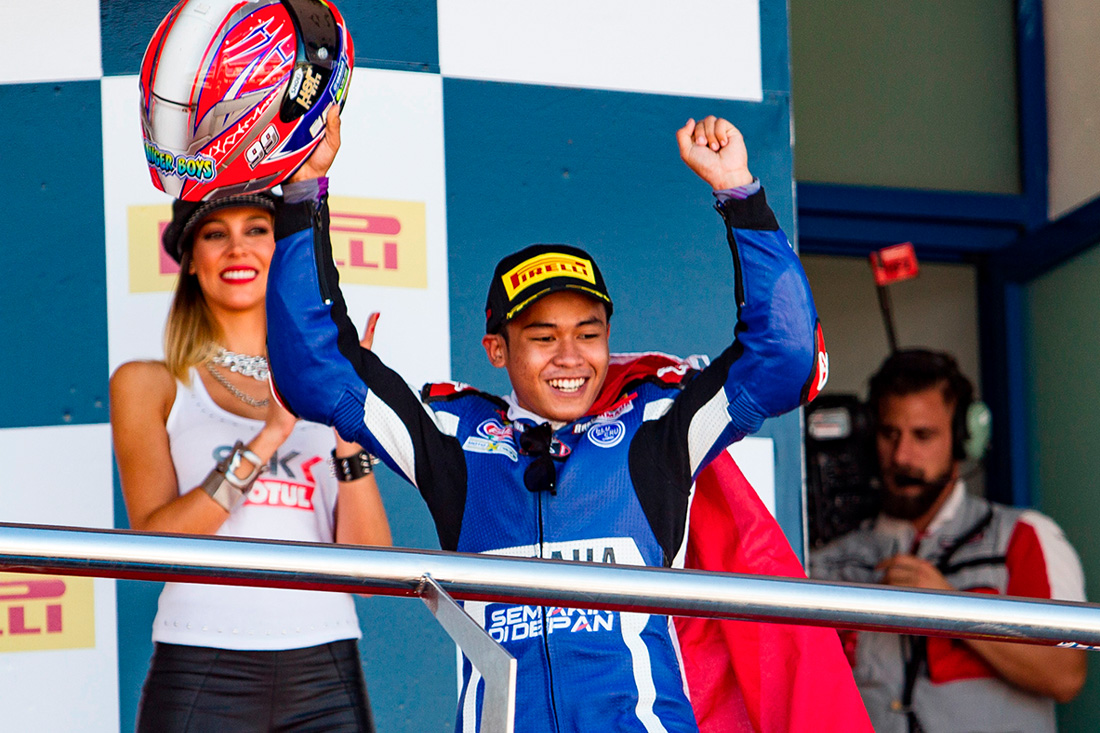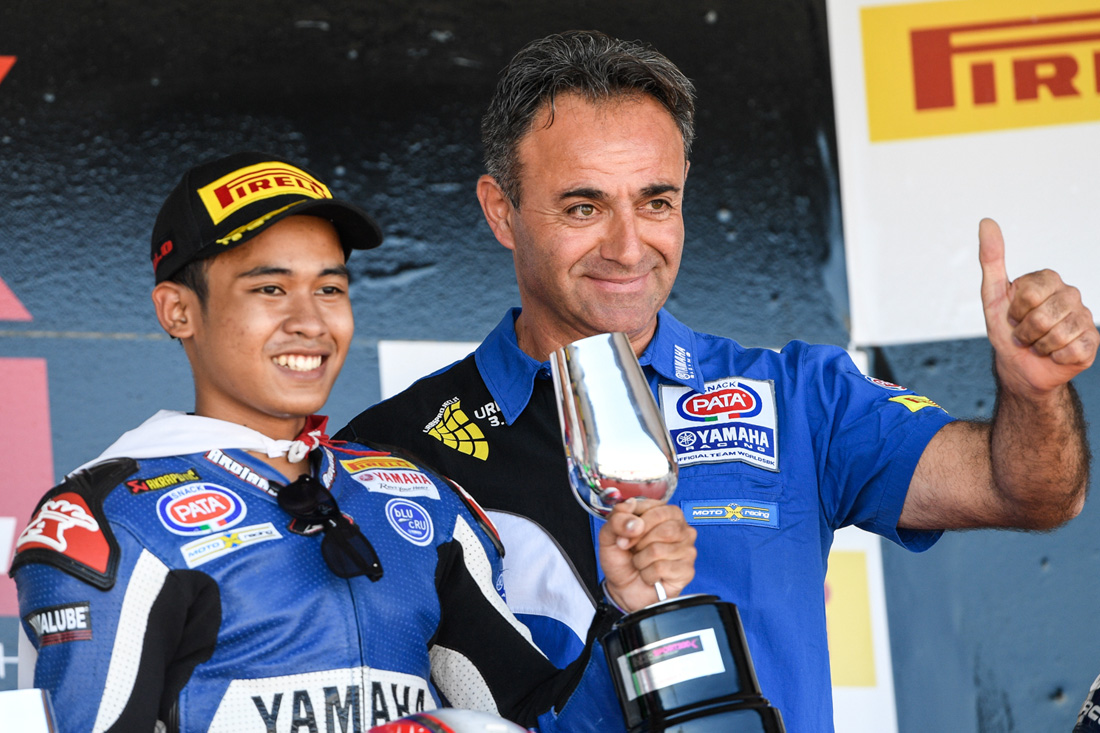 Comments
Galang Hendra Pratama (Team MotoX Racing)
"I am very happy about this result! The race was very difficult, with lots of good battles with the other riders. This was my first time ever at Jerez and only the second time I have raced in Europe so I am very happy that I could win the race. I would like to say thank you Yamaha, MotoX Racing, and all my sponsors who made this possible!"