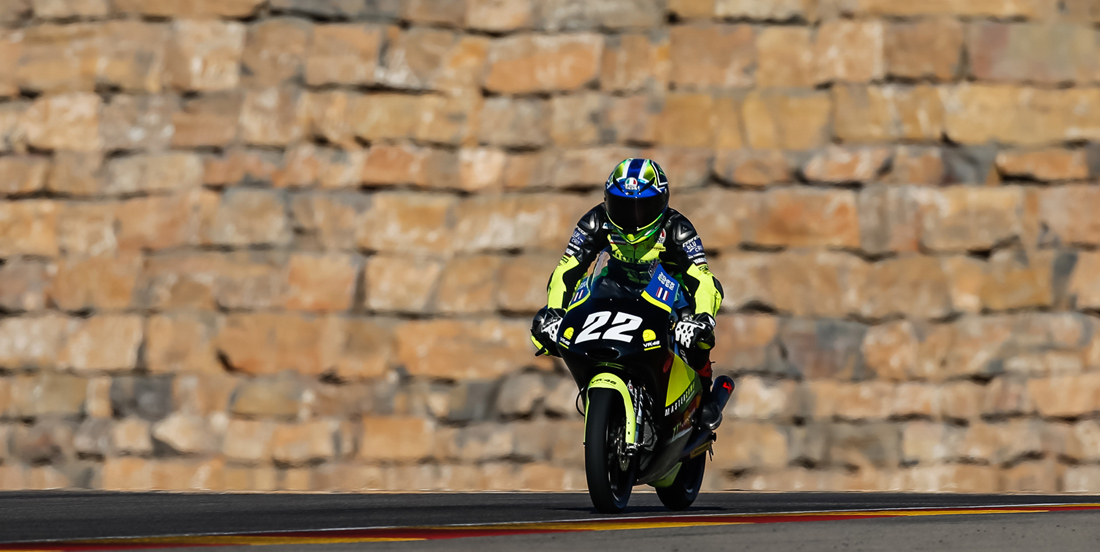 October 09, 2017
Apiwat Wongthananon Finishes 5th at Aragon and Only Seconds from the Podium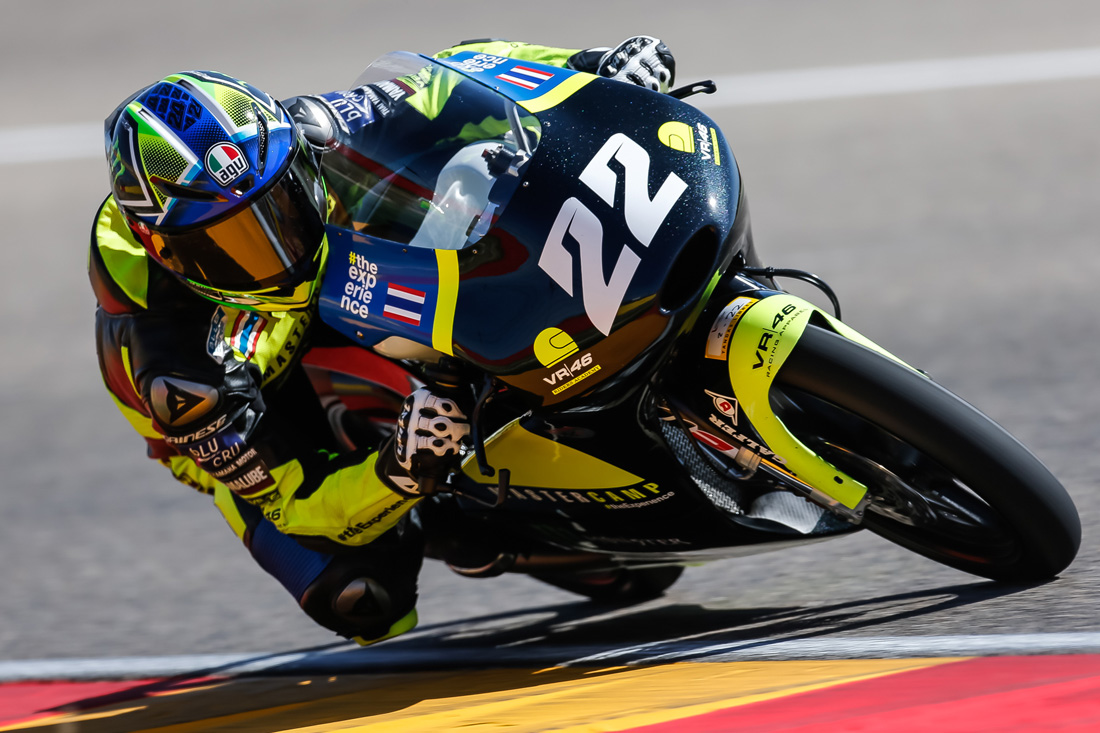 Aragon (Spain), 9th october 2017 - Apiwath Wangtananon has never been at the Aragon circuit before so this was a race to build up step by step from the Friday's free practice. The feeling was immediately positive and thanks to the excellent start from the second row, the rider of the VR46 Master Team Camp was always fighting for the top positions. Apiwath fought until the last laps for a place on the podium, then had to settle for a good fifth place, just four seconds away from the winner.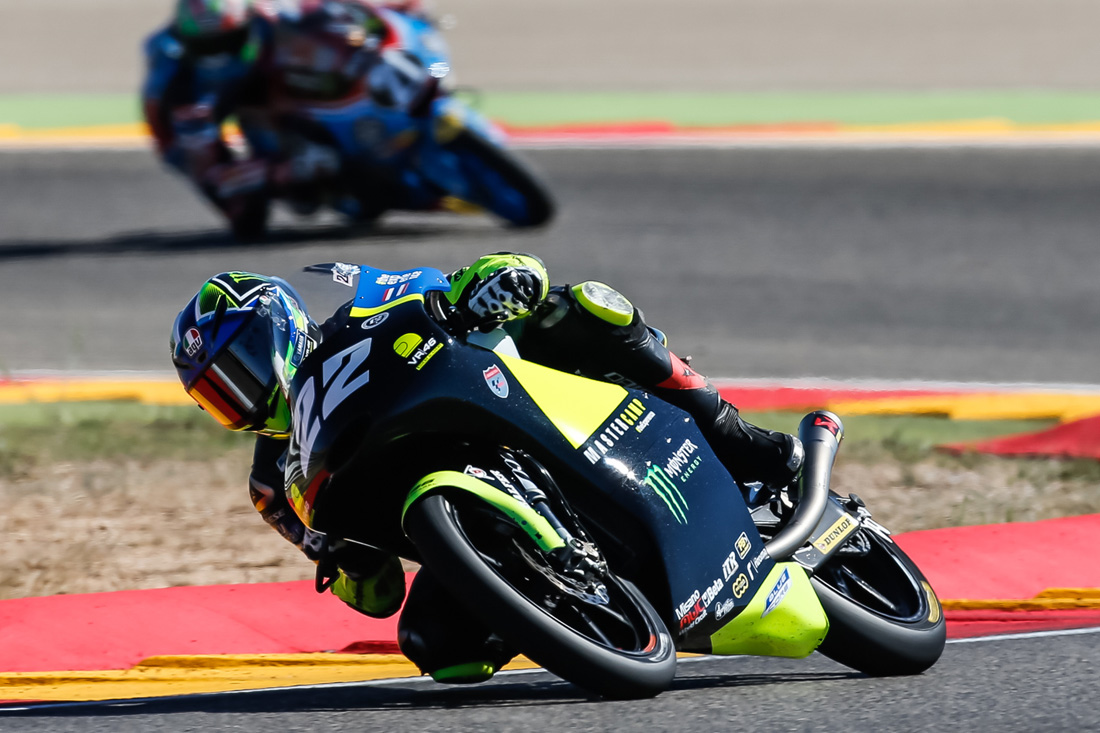 Despite the races he missed in the mid-season due to a bad typhoid fever, the young Thai rider is 11th in the FIM CEV junior world championship, which includes more than 40 riders on the starting grid.
The next round will be in Valencia for the last two races of the season.
Result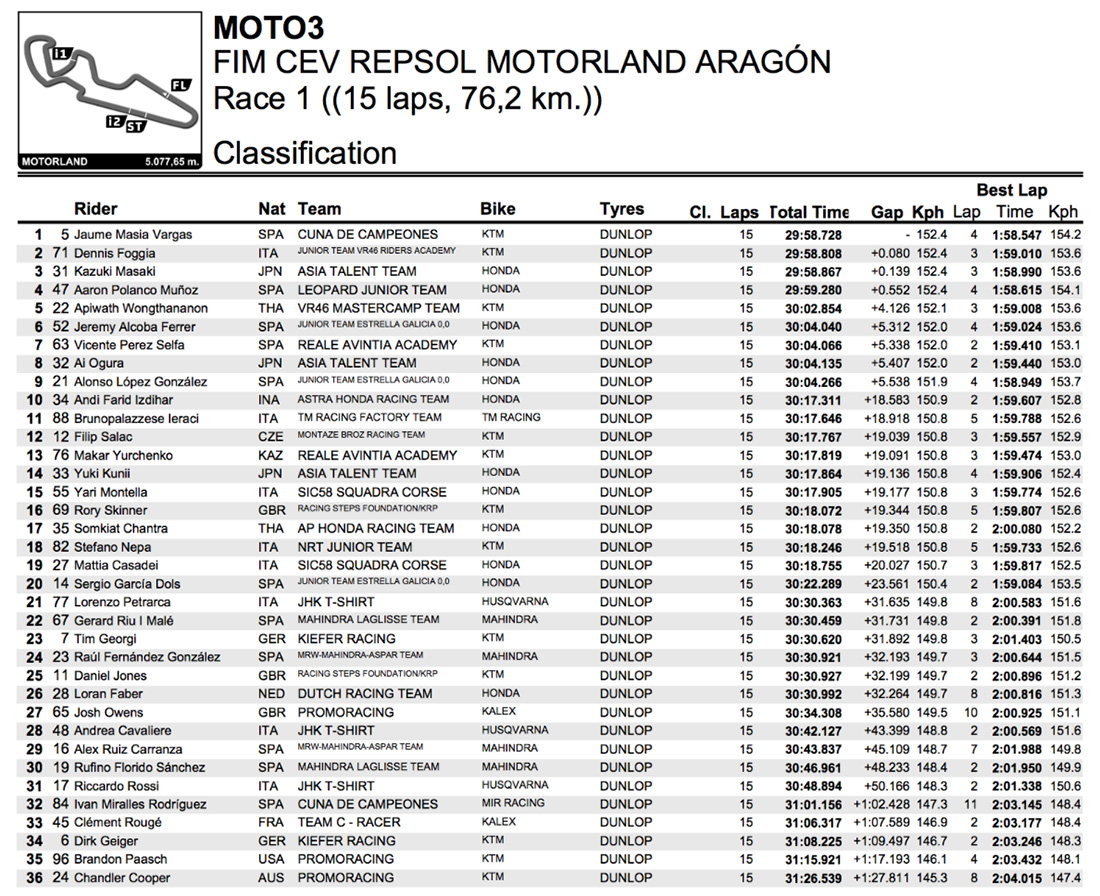 Championship Standings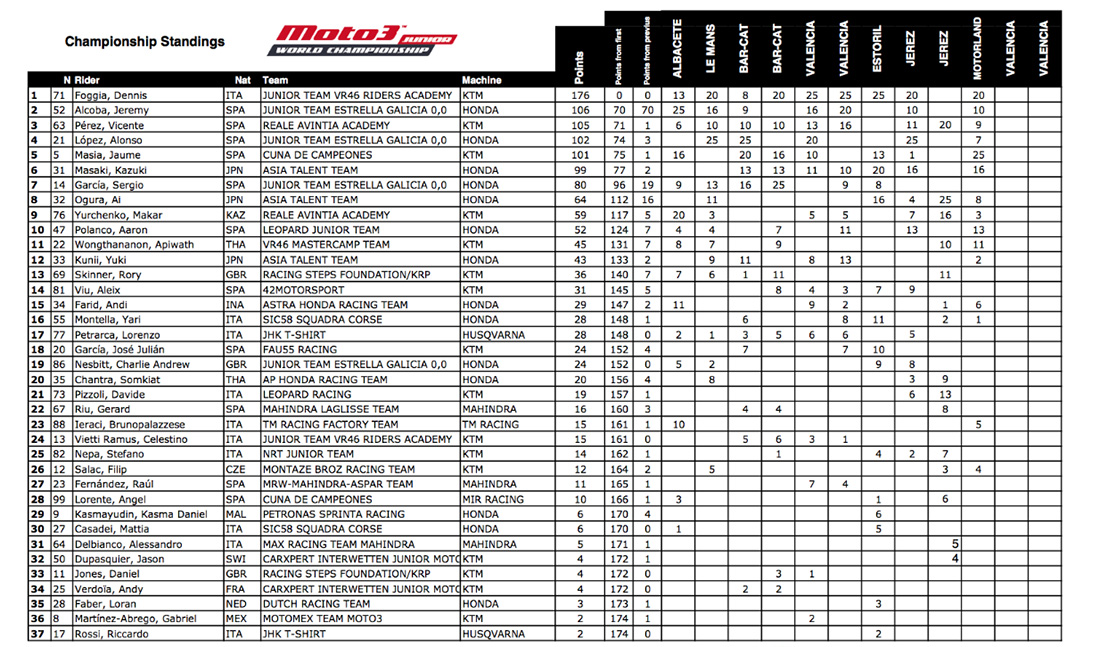 Comments
Apiwat Wongthananon (5th)
"First of all I want to congratulate Dennis and all the team for winning the championship. I am very happy about my own race because we improved a lot during the weekend. I have always been close to the leading group, but in the end my tires dropped too much and I had to give up the fight. We improved the set up of the bike during the weekend and we managed to make a good race. In Valencia I will do my best to close the season in a positive way. Thank you all for the support"
Luca Brivio - Team Manager
"We are very happy about Apiwath's weekend. He didn't know Aragon but he was fast since the beginning of the weekend. He is experiencing a steady growth and improvement. He started from the second row and he made an excellent race close to the leading group, so I have to congratulate him and the team. Now we want to close the season with two good races at the last round in Valencia"