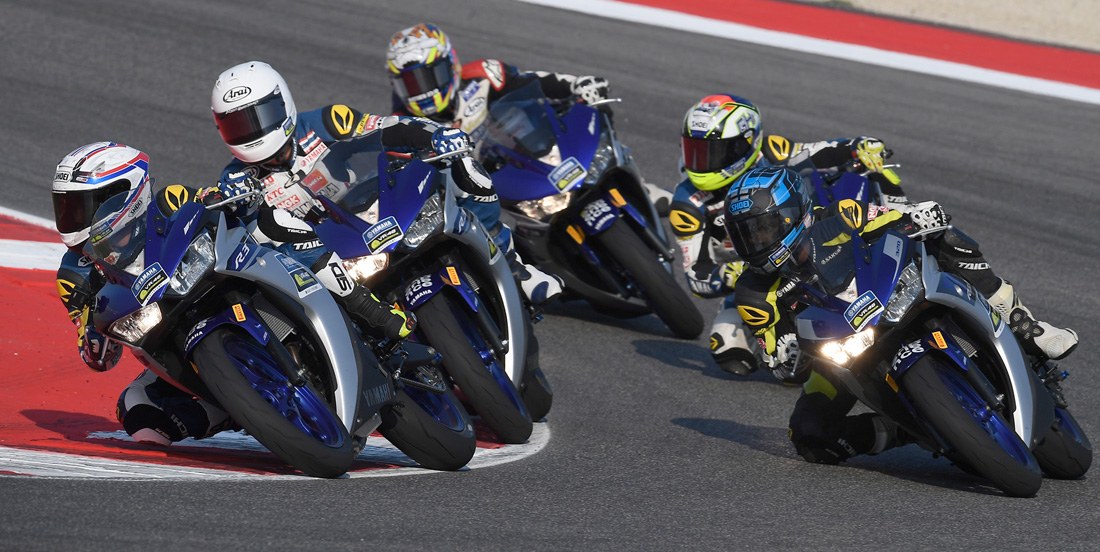 September 15, 2016
Second Edition of the "Master Camp" Gets Underway. Young Asian Riders Take Part in Special Training Session at Misano
After achieving excellent results in the Asia Road Racing Championship (ARRC), the six Yamaha riders chosen to attend the second "Master Camp," Apiwat Wongthananon (Thailand), Peerapong Loiboonpeng (Thailand), Galang Hendra Pratama (Indonesia), Imanuel Putra Pratna (Indonesia), Soichiro Minamimoto (Japan) and Kasma Daniel Bin Kasmayudin (Malaysia), arrived in Italy on September 12, 2016. After completing a briefing on the 13th, the riders' first day of training got underway on the 14th, three days after their arrival. The day involved riding on the Misano World Circuit Marco Simoncelli only days after the San Marino Grand Prix was held there.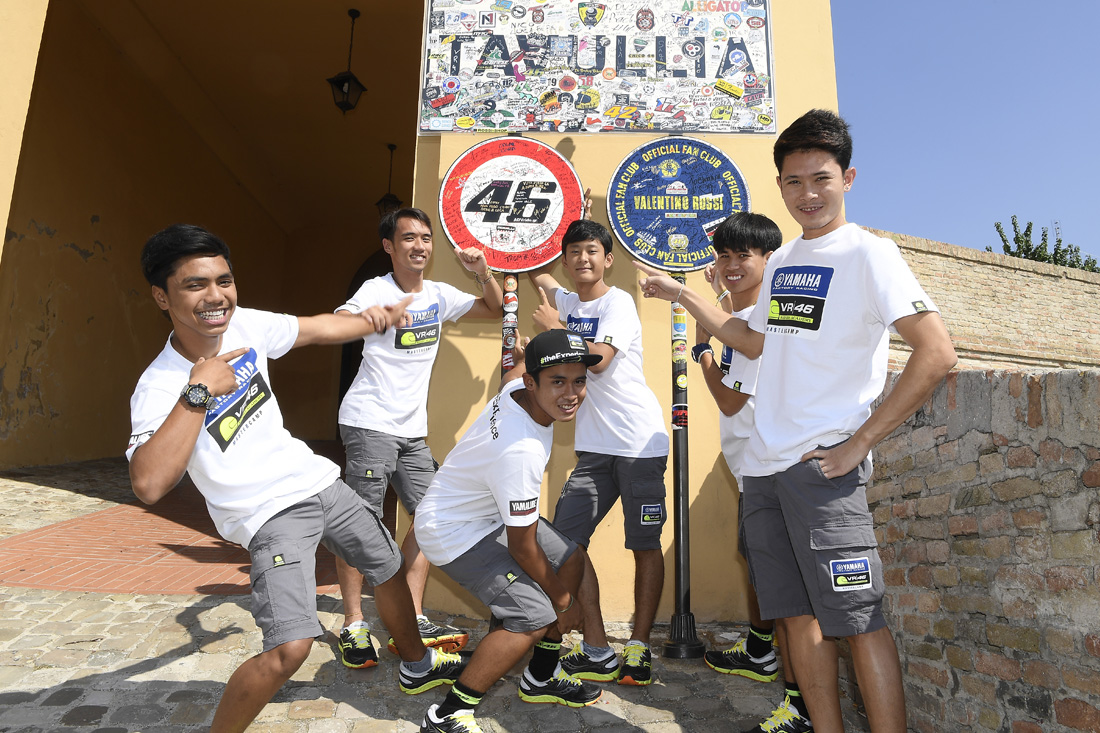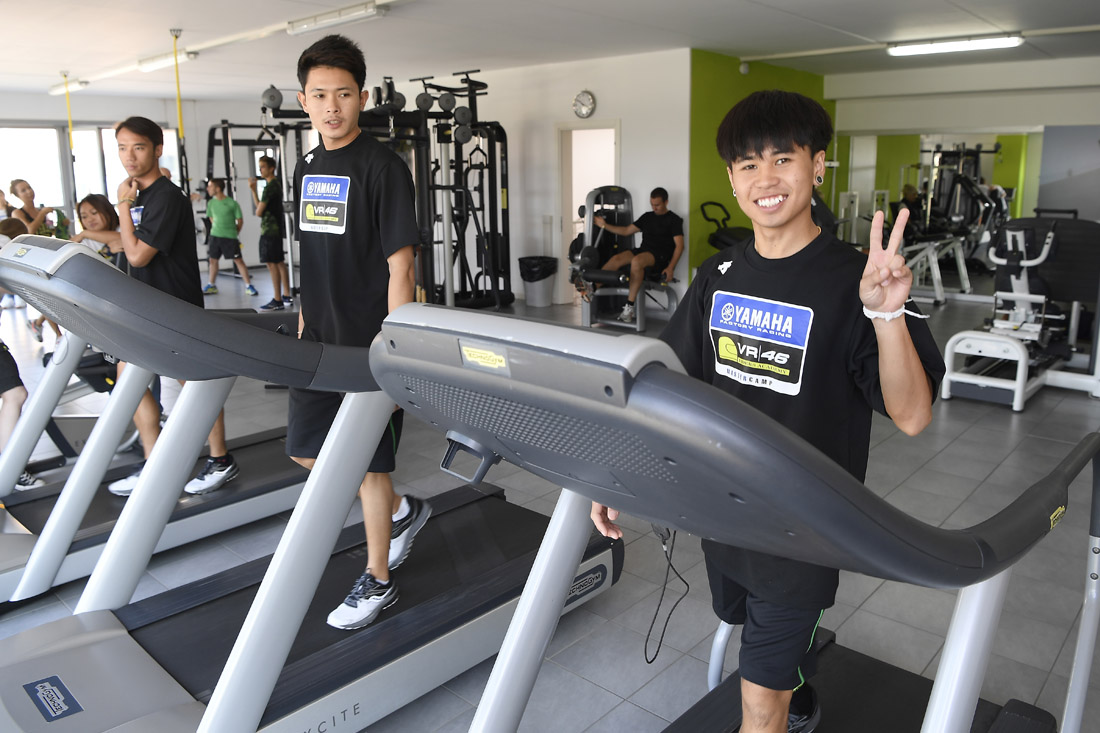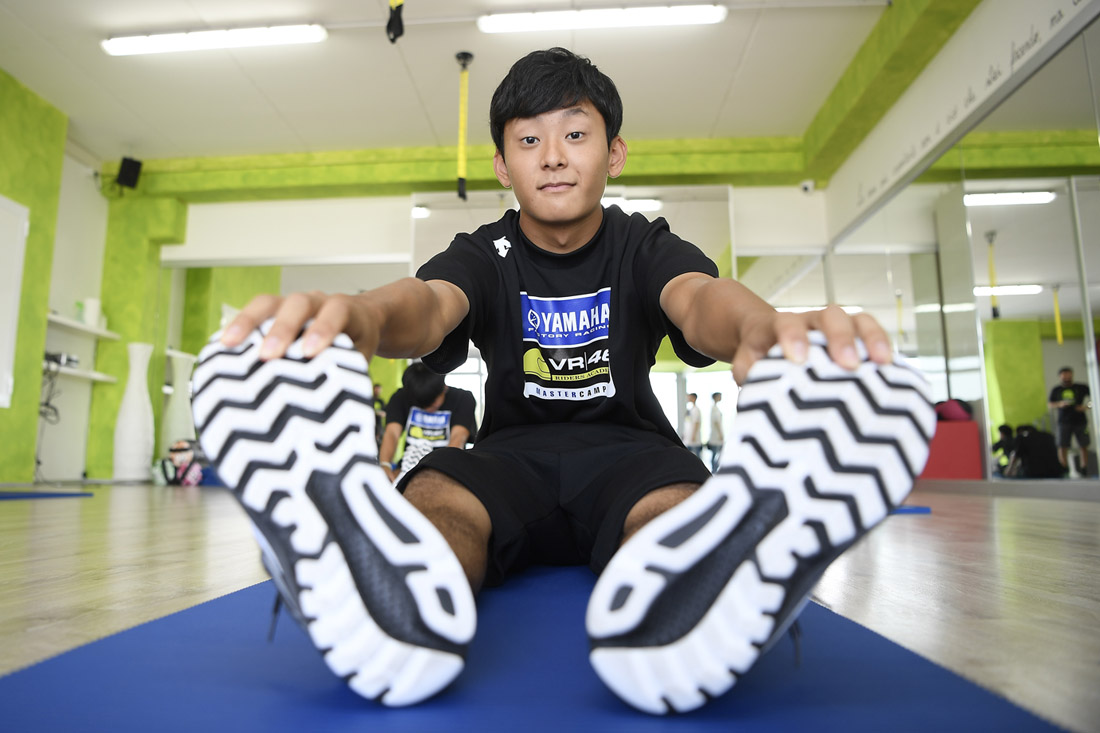 The main instructors of the day were Moto2 rider Luca Marini and Moto3 rider Andrea Migno. After loosening up with a morning session at the Fisio Gym, the riders had a quick lunch before heading for the track.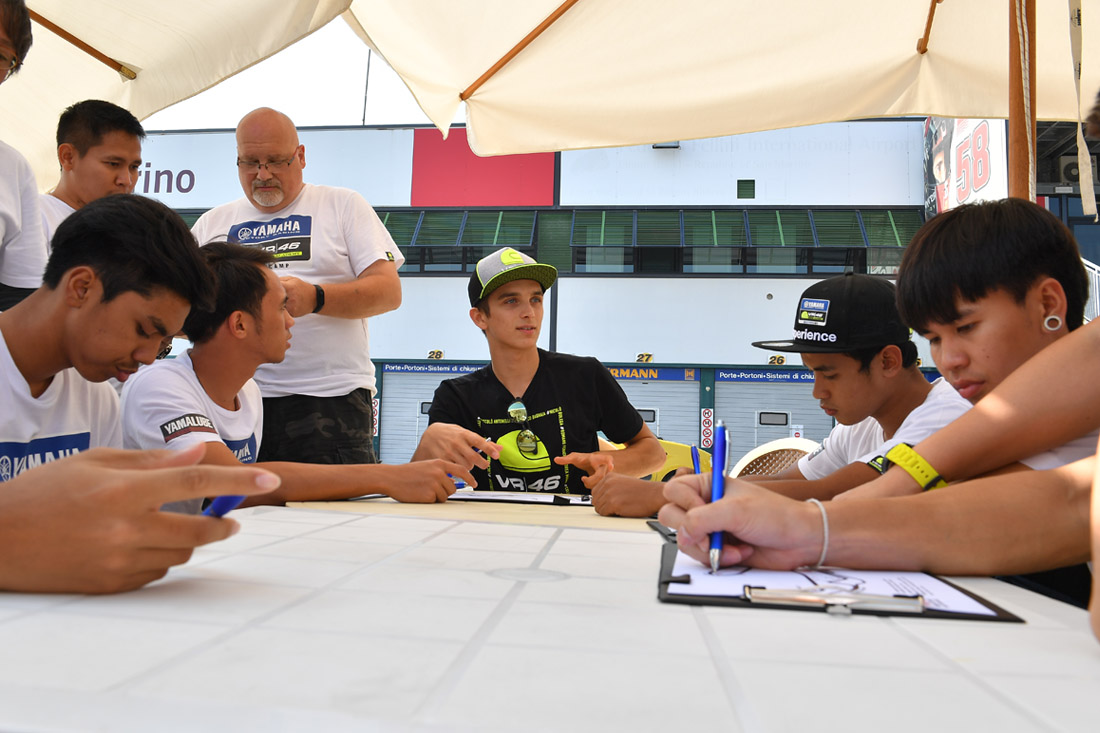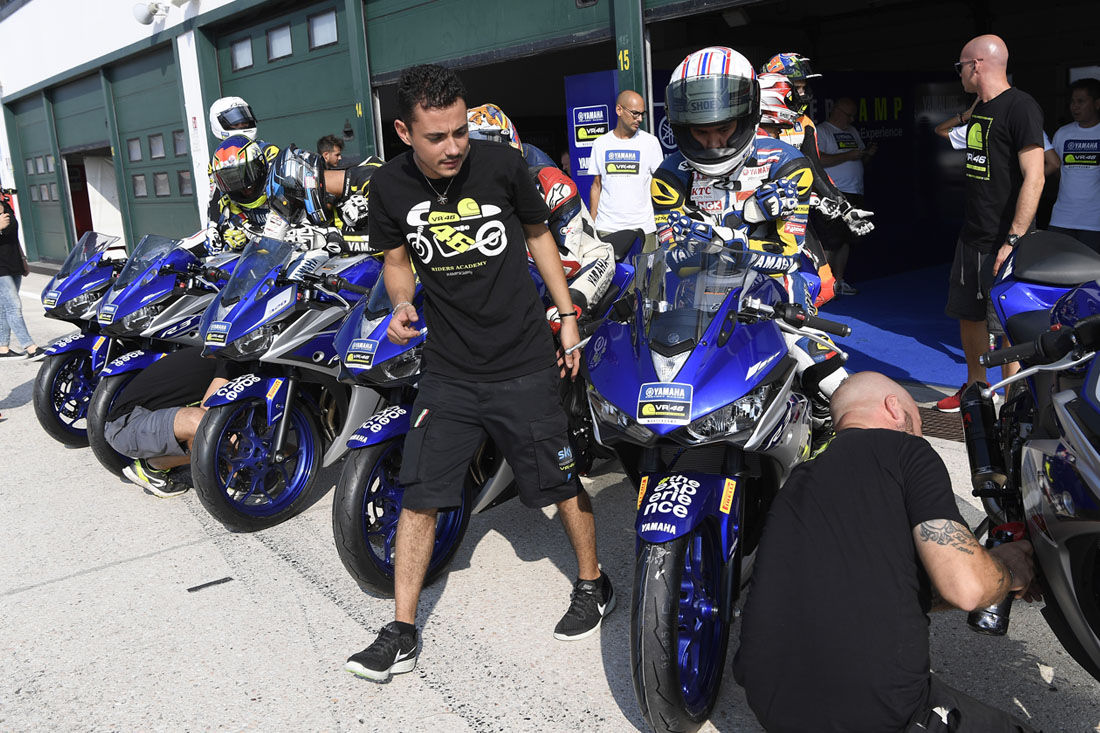 Once at the circuit, a meeting was held in which Marini, who knows the track well, gave a short lecture covering the key points of the layout and more. The purpose was for the riders to form a clear image in their minds before taking to the track and to grasp the ideal lines and gear position of a Moto2 rider around the track, all in a short span of time. Having exercised their minds, they headed out aboard their now-familiar YZF-R3s. The six showed no signs of exhaustion; it was their first riding session since arriving in Italy and the excitement provided a natural energy boost.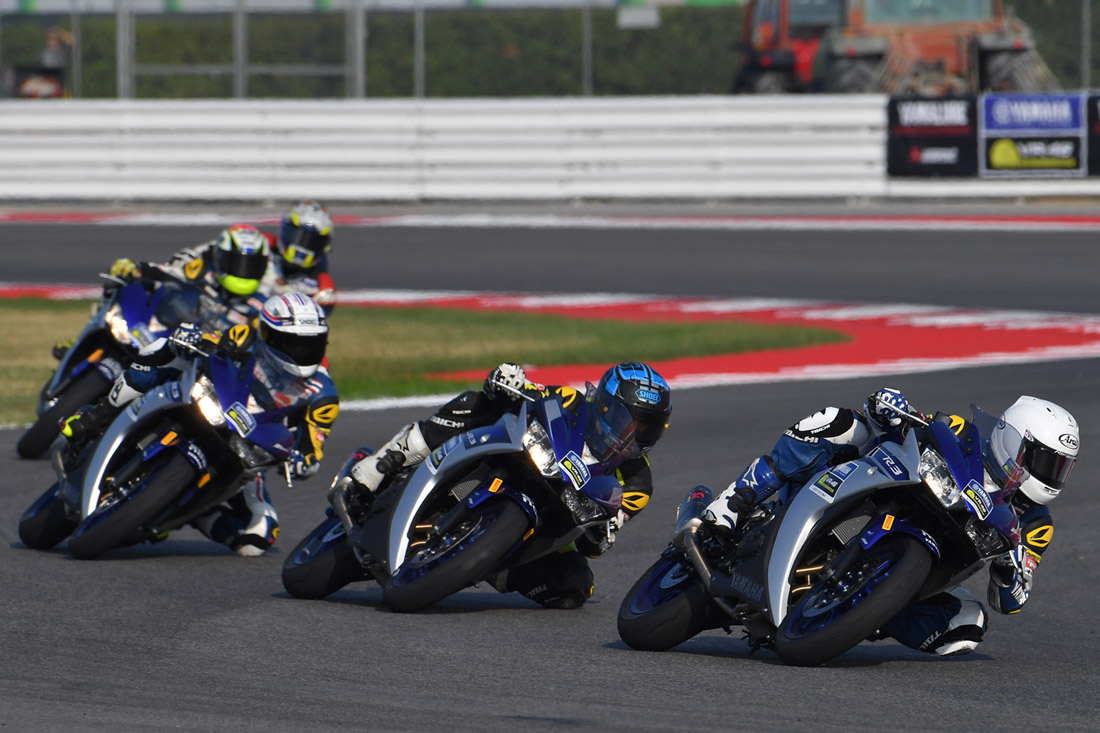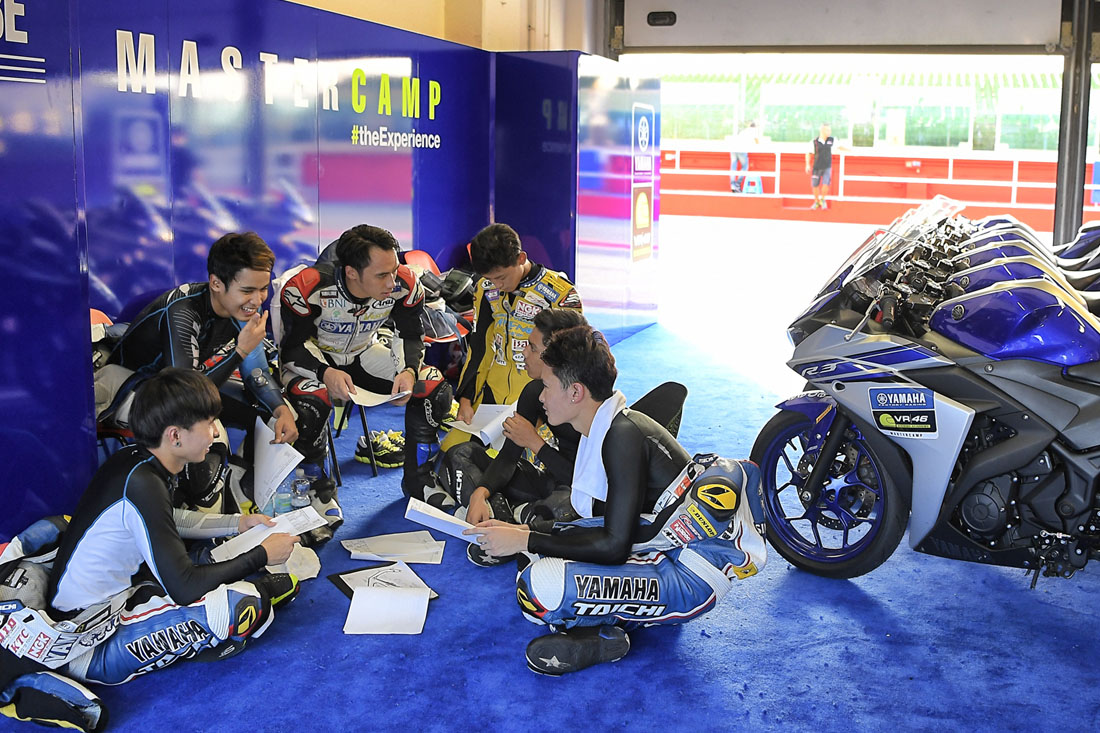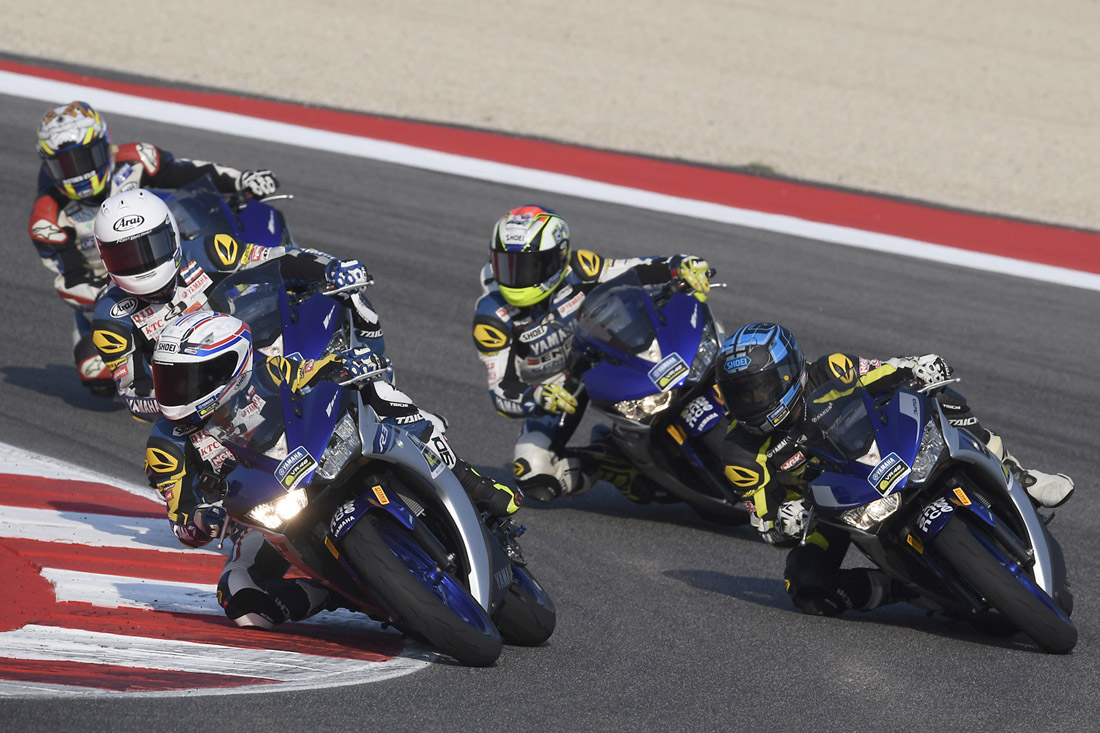 Free practice sessions were the order of the day and the riders put the knowledge they gained in the meeting to use through trial and error to understand the track. Being out together provided its own motivation and they began to chip away at their lap times. However, Pratna and Pratama crashed in the third practice session. As both suffered injuries in the accident, it was decided that the best course of action would be to bring the day's training to a close at that point.