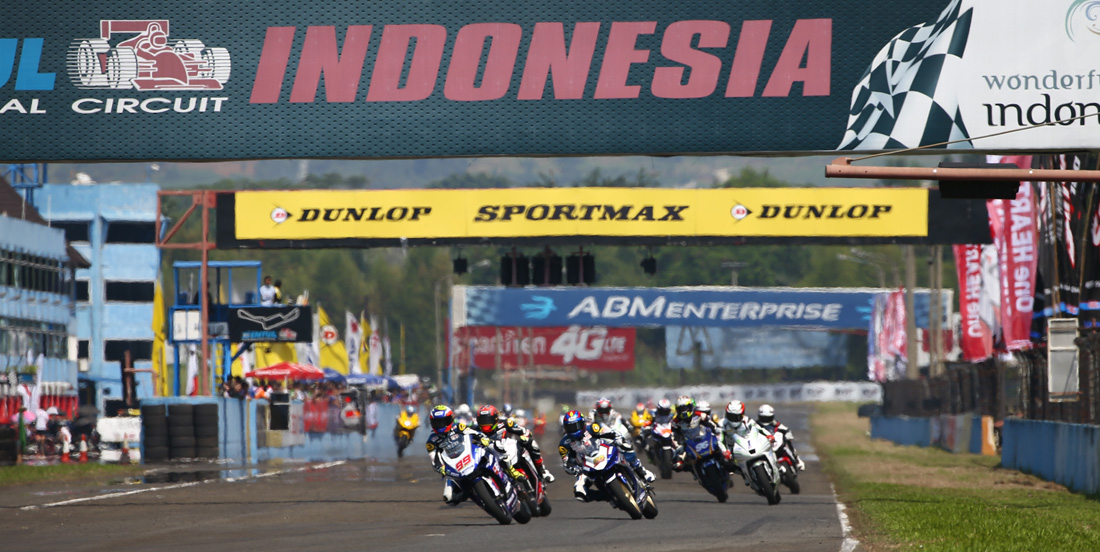 August 10, 2016
YAMAHA|VR46 Master Camp Riders Take Positive Results and Discover More Challenges in Round 4 of the ARRC
Between August 7th and 8th, after a gap of nearly two months, the 2016 Asia Road Racing Championship (ARRC) returned to action as it kicked off the second half of the season at Indonesia's Sentul International Circuit.
The five riders who took part in the YAMAHA|VR46 Master Camp, Peerapong Loiboonpeng (Thailand), Galang Hendra Pratama (Indonesia), Soichiro Minamimoto (Japan), Kasma Daniel Bin Kasmayudin (Malaysia) and Imanual Putra Pratna (Indonesia), went to Indonesia to take part in Round 4 of the Asia Production 250 (AP250) class, their main series of contention. They were the object of focus for many, to see if they could demonstrate the results of their hard work at the Master Camp and in their practice and training based on what they had learned.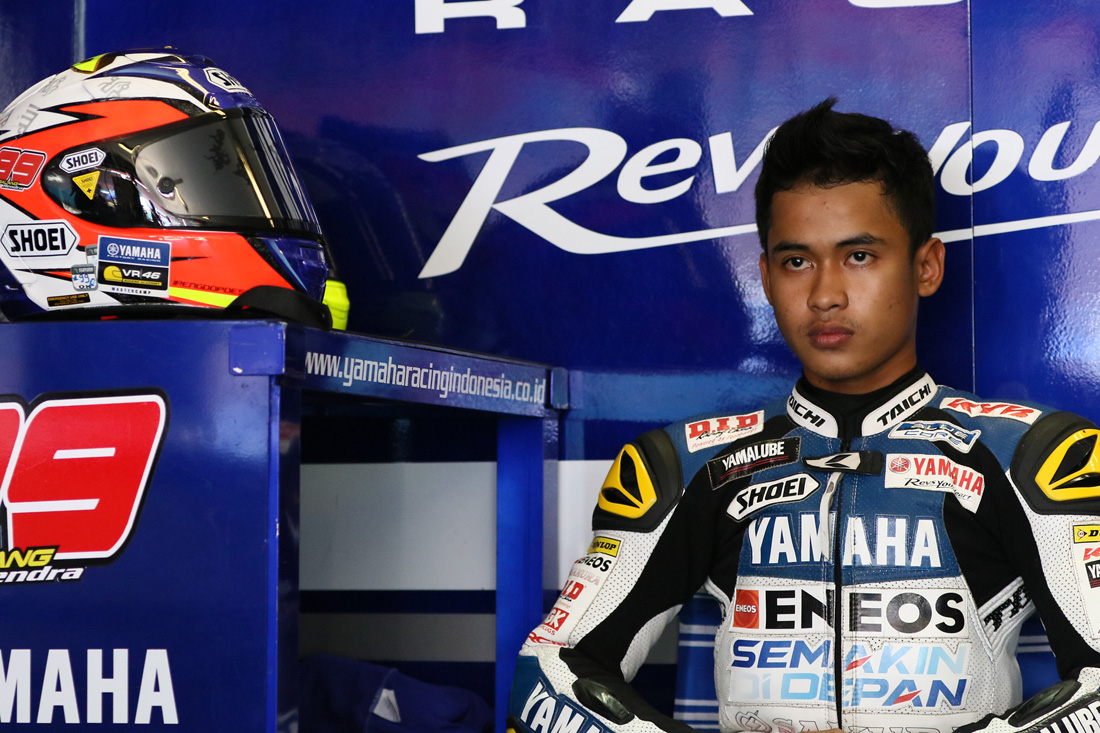 In the end, none of the five made it to the podium, which is considered a strong indicator of performance. They weren't able to match the experience and speed of points leader Apiwat Wongthananon and Kawasaki's reigning champion, Takehiro Yamamoto. But even so, their progress was apparent, especially with Pratama and Pratna. Even if you discount the fact that this was their home race in Indonesia, they continuously put on strong performances throughout the weekend.
During free practice, Pratama set what would eventually be the fastest lap time of the entire weekend, and also took 2nd in qualifying. His machine was not working at its best in the races, so he was unable to notch up the results he was after, but he showed off some aggressive riding and got the holeshot in both races. Meanwhile Pratna, who often found himself amongst the second or third group in most of the races last season, has shown a completely different caliber of riding compared to the first half of this season. In free practice and qualifying, he was up with the frontrunners and diced with the lead group in the race, even passing Wongthananon and Yamamoto at one point and controlling the race several times from the front.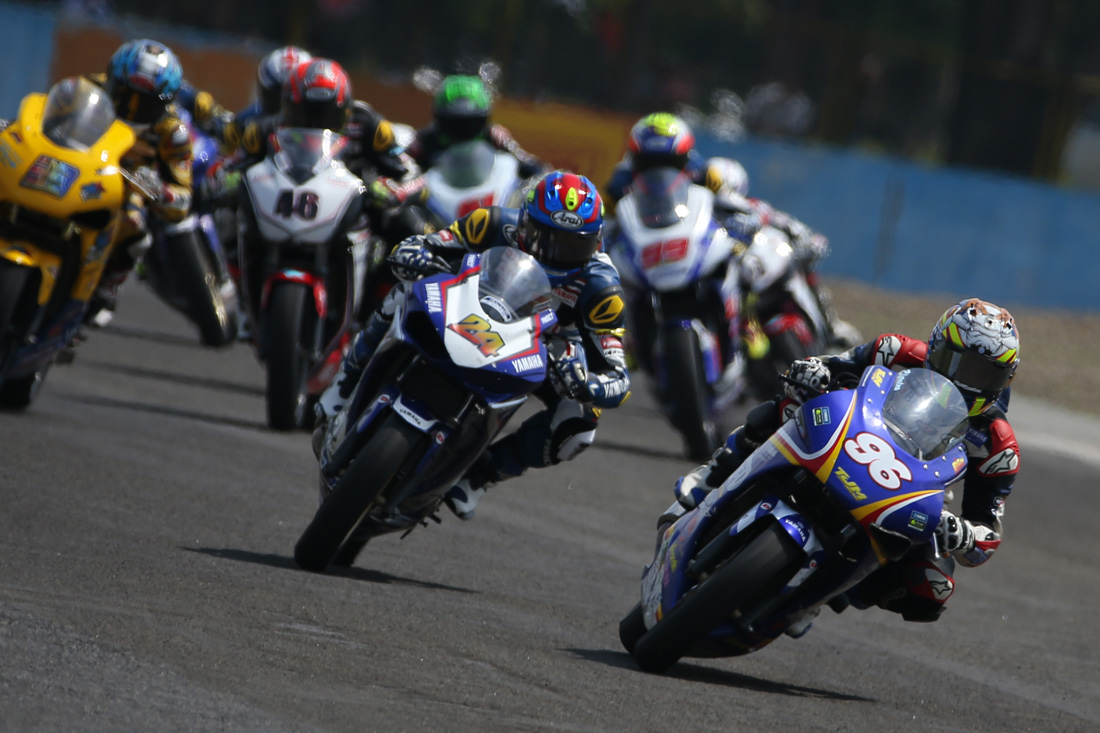 Loiboonpeng finished 8th in Race 1, and battled in Race 2 with the lead group before finishing a strong 5th. However, Minamimoto found himself embroiled mid-pack in both races and Kasmayudin also found it difficult to achieve a positive result.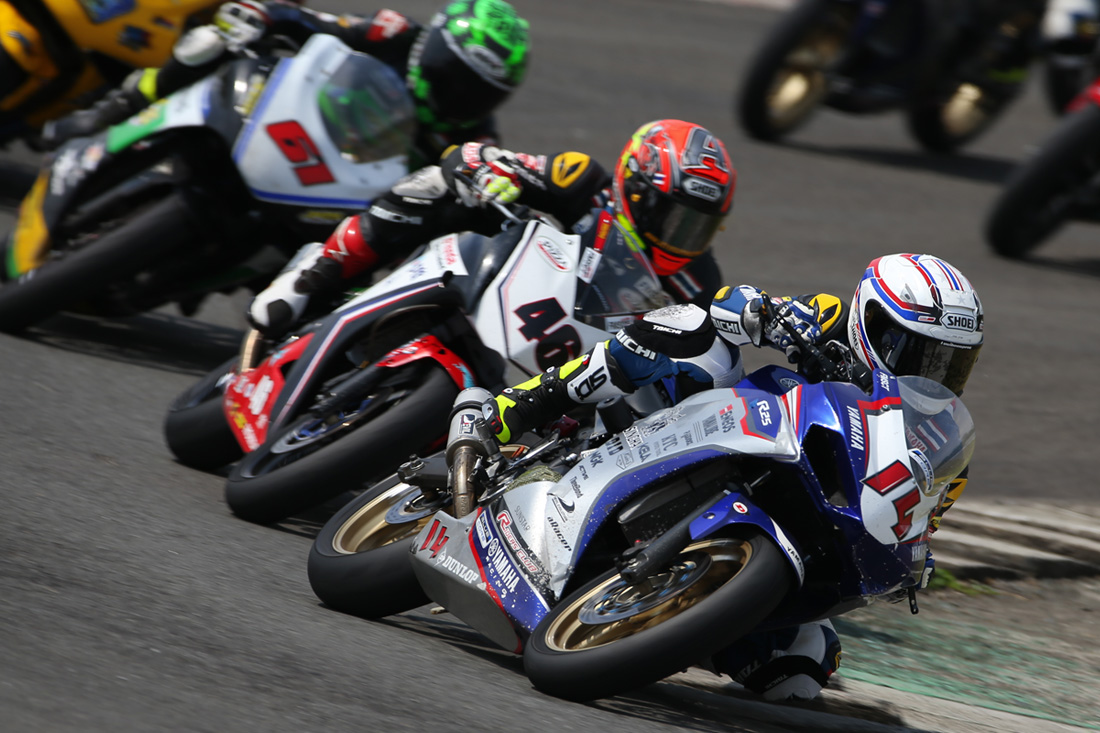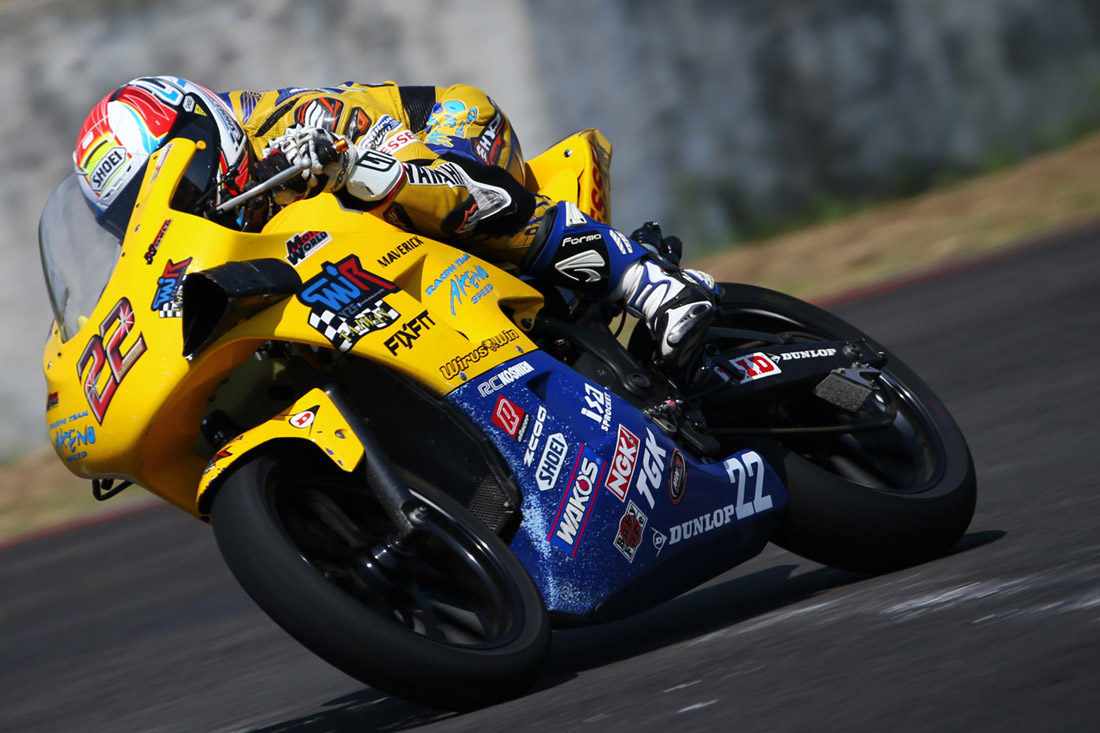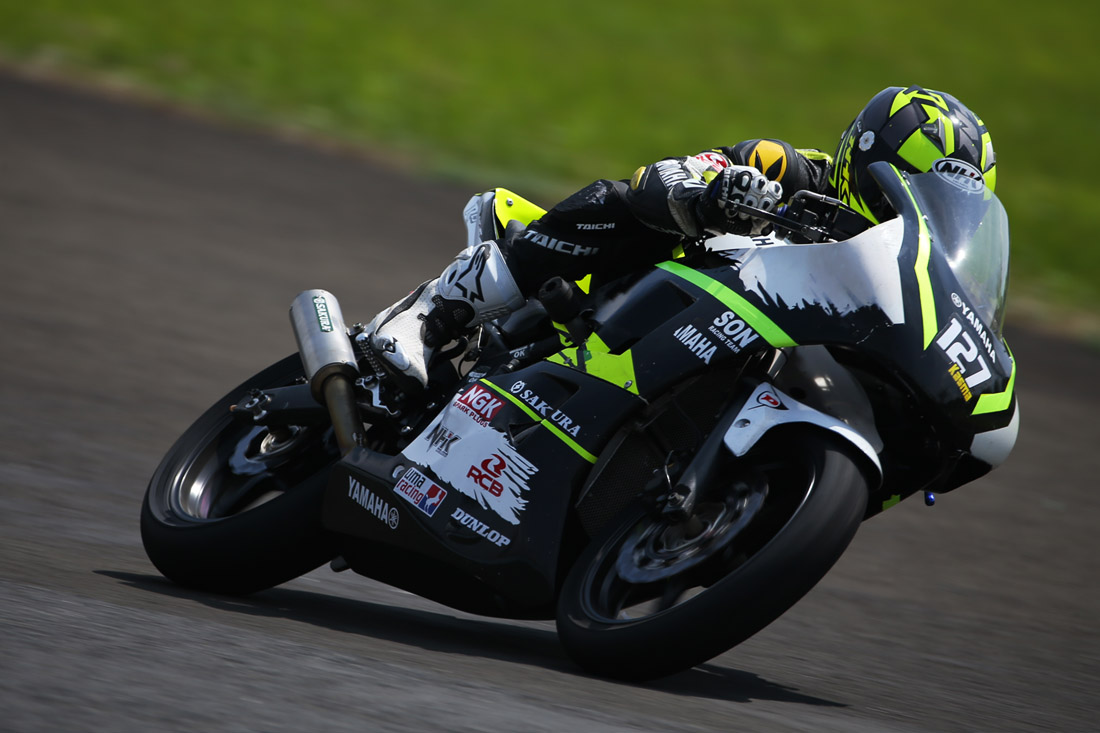 Looking only at this event, the five haven't shown any dramatic changes. Even after undertaking five days of top-quality and highly informative training, competing the world of motorcycle racing means breakthroughs don't come so easily. But with that in mind, the five have let the mental and physical lessons they learned from Rossi and the VR46 Riders Academy riders sink in, making use of them in their everyday lives and training routines. Pratama and Pratna's improvement reflected this, as one of their team managers said, "Their riding is smoother and they are more mentally focused. We can definitely see the results of their work at the Master Camp."
The next Master Camp is scheduled to be held in September. Yamaha riders--including the inaugural group of five--will again be selected to participate based on their results at the Indonesian round of the ARRC, their overall points standing and more. Following that, they have another opportunity to display their growth as Round 5 of the championship in India will take place in October.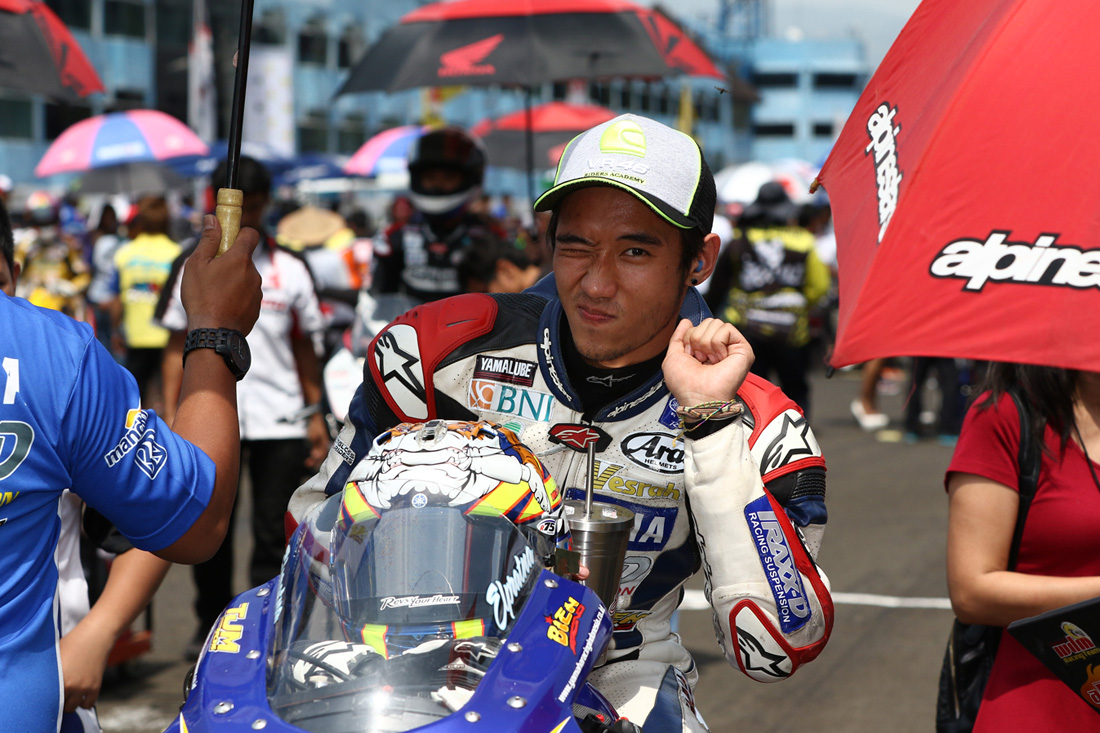 Comments
Peerapong Loiboonpeng (8th/5th)
"In Race 1 I didn't have the right machine setup, so I couldn't get the speed down the straight or the corner speed that I needed to get the results we wanted. We completely changed the settings for Race 2, which allowed me to fight for the lead. I fought hard, but I was disappointed not to reach the podium. I'm now taking what I learned at the Master Camp and putting it into practice. The riding side of things won't change so quickly, but on the physical conditioning side of things the results are already there. I plan to keep up my routine going forward."
Galang Hendra Pratama (DNF/7th)
"I had to pull out of Race 1 with a machine issue. In Race 2 I gave it my all because it was my home round, but from the middle of the race onward my machine started acting up again so I couldn't make it to the podium. The Master Camp was a great experience and I learned a lot. I'd love to take part again and learn even more."
Kasma Daniel Bin Kasmayudin (DNF/15th)
"It didn't come together for me at all this weekend. I couldn't find a good setup and I wasn't satisfied with my riding. There weren't any positives, really. Now we only have two rounds left, so I'll definitely be shooting for the podium next time."
Soichiro Minamimoto (18th/12th)
"There wasn't anything good about either of my races. I got stuck mid-pack and I couldn't break away, no matter what I tried. I really wanted to show the progress I made at the Master Camp and get closer to the front, so I'm very disappointed."
Immanuel Putra Pratna (5th/4th)
"I attacked as hard as I could in both races, and in the end I finished 5th and 4th. I'm really frustrated because I was just one step away from my first podium in the ARRC. The Master Camp has had a really positive effect on me. I'd never experienced anything like controlling my tires in the dirt-track riding we did, so it was a major learning experience. I really feel like everything I learned showed through in my riding here this weekend. At the next round in India I really want to stand on the podium."