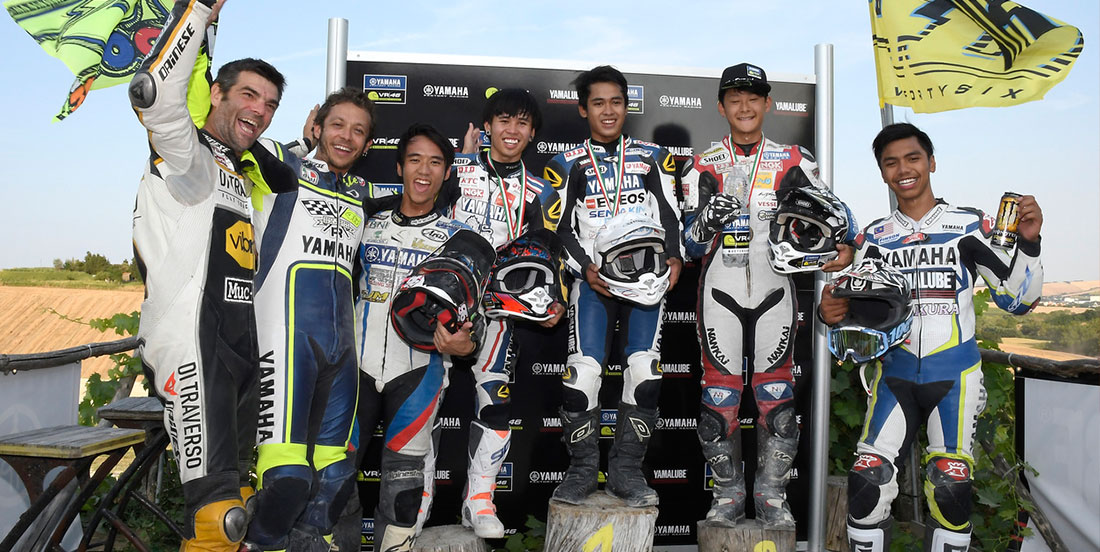 July 07, 2016
YAMAHA|VR46 Master Camp Riders
Race Rossi at the Motor Ranch
The five YAMAHA|VR46 Master Camp riders had their dreams come true today. Not only did they meet their hero Valentino Rossi at the Motor Ranch, but they also got to race against him aboard their YZ250Fs on the Ranch's flat track circuit.
Sticking to their usual schedule, Peerapong Loiboonpeng (Thailand), Galang Hendra Pratama (Indonesia), Soichiro Minamimoto (Japan), Kasma Daniel Bin Kasmayudin (Malasia) and Imanuel Putra Pratna (Indonesia) made sure to complete a workout today before riding in the afternoon. They visited the Campo Scuola to run the equivalent of three kilometers under the baking Italian sun. The riders couldn't help but notice the fast pace of VR46 Riders Academy regulars Andrea Migno and Francesco Bagnaia, who had joined the Master Camp participants during their morning outing.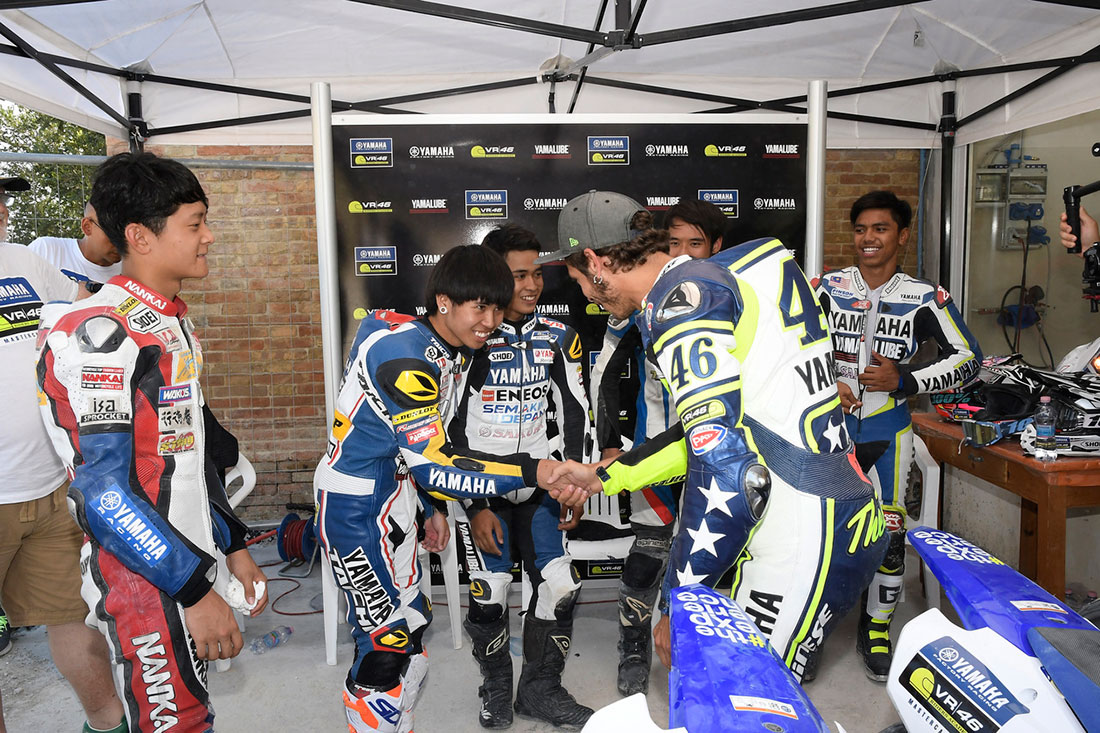 After legging such a long distance, the riders were again treated to a well-deserved lunch break at Tavullia before the headline act of the day started. Valentino Rossi was more than happy to meet the five talents at his Motor Ranch for a riding session together with the entire VR46 Riders Academy squad and welcomed them with open arms. But it was soon time for some serious racing.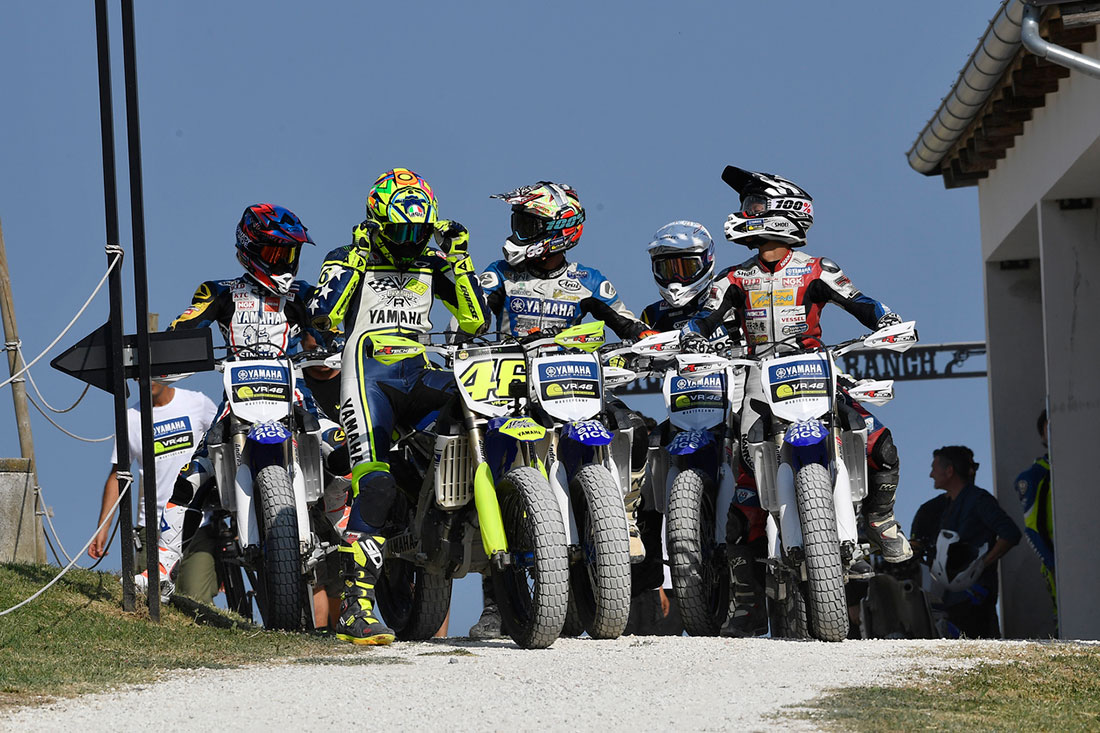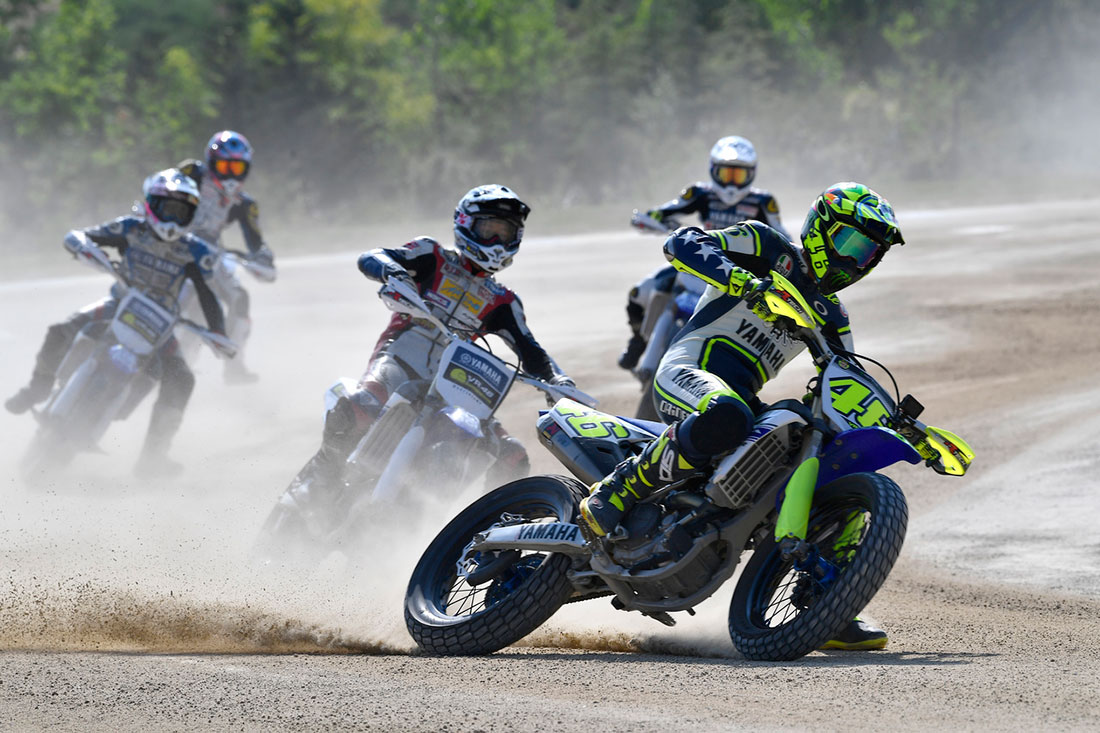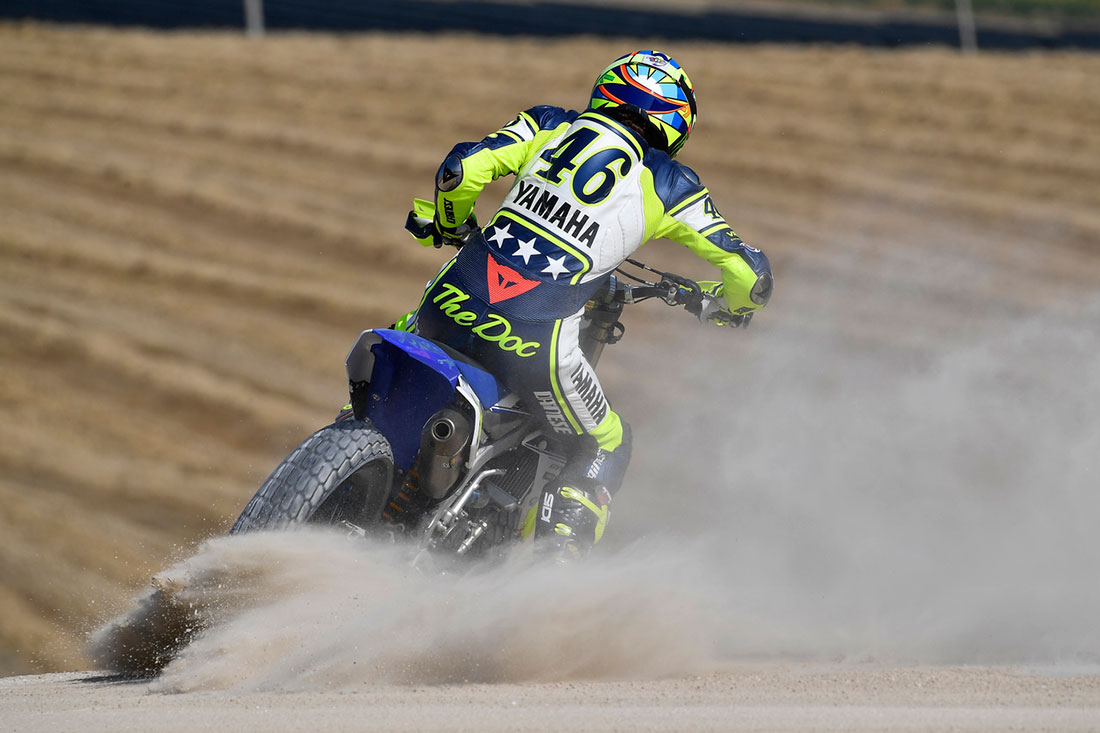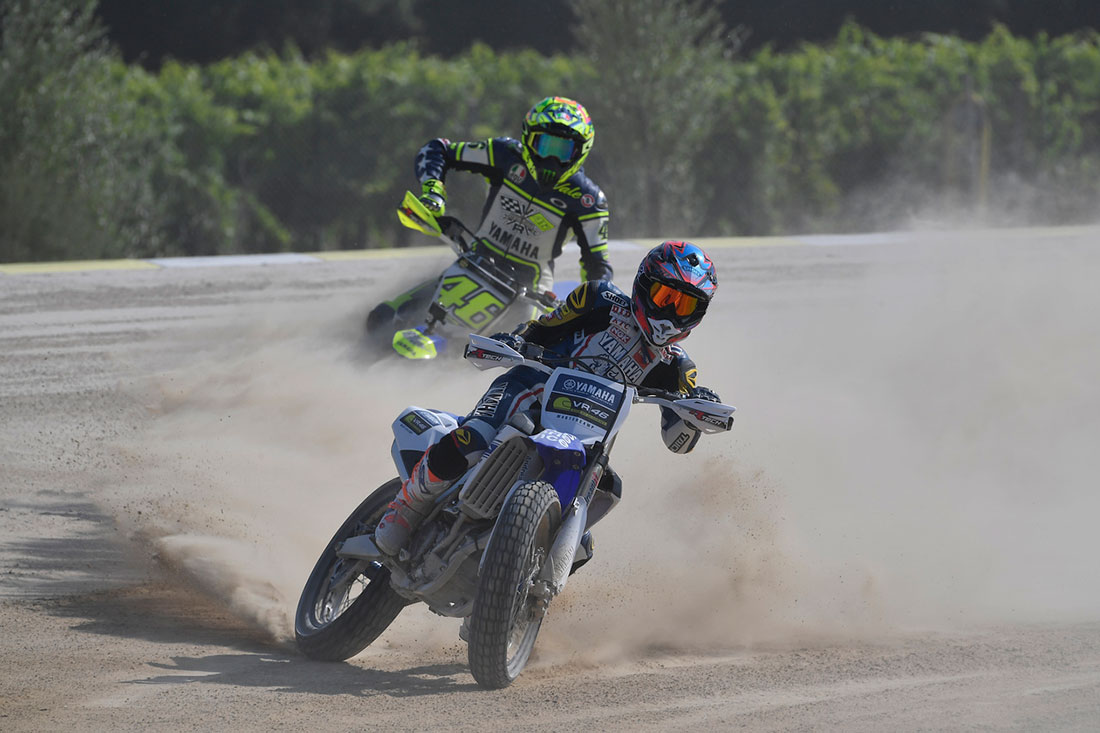 After two days of diligent training and gaining knowledge, it was time for the YAMAHA|VR46 Master Camp pupils to put their skills to the test in a race against the VR46 Riders Academy regulars and other guests, such as Yamaha Motor Racing's Managing Director Lin Jarvis, and Marco Belli, a four-time Italian Flat Track Champion, three-time English Flat Track Champion, two-time American and European Flat Track Champion and Master Camp riding skills trainer.
Belli again took time today to show the five Master Camp riders around the flat track, giving them helpful tips on the best lines to ride during the races. Seeing them ride their YZ250Fs around the Motor Ranch, he couldn't hide his excitement about the progress the riders made.
"First of all, I want to thank Yamaha, its partners and the VR46 Riders Academy because it has been a good experience also for me. I can see a lot of improvement in the riders' skills already, compared to the first day, thanks to the exercises we gave them. They are doing better and better, mostly with throttle control and their body position."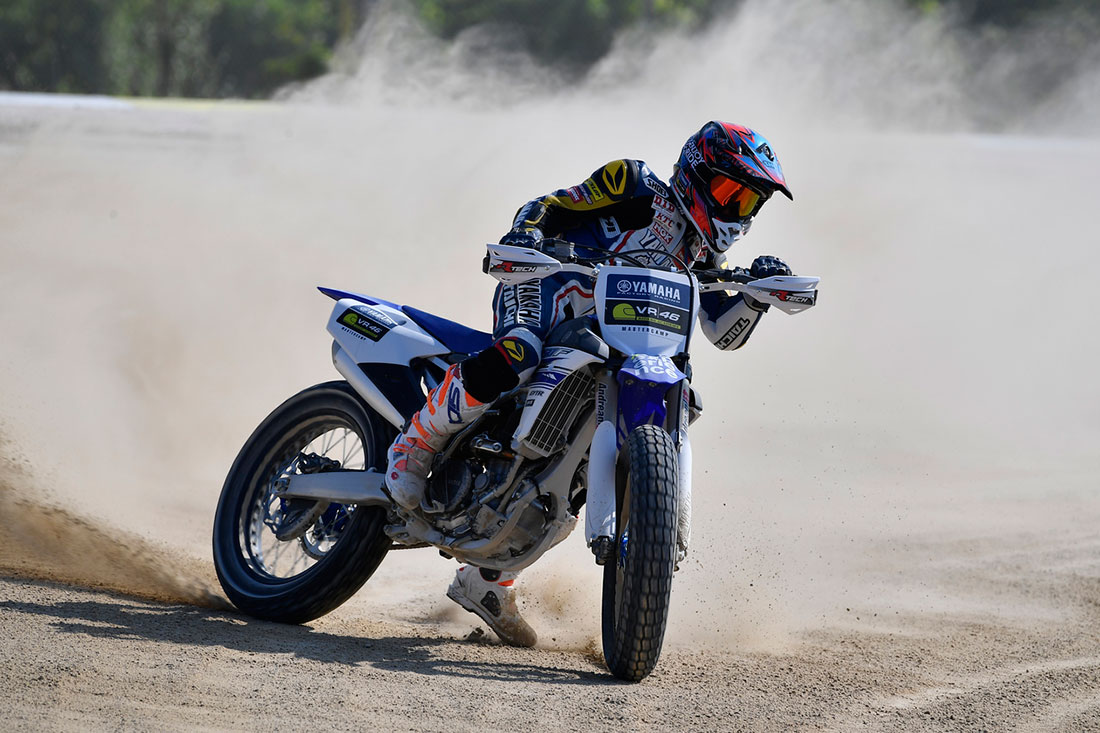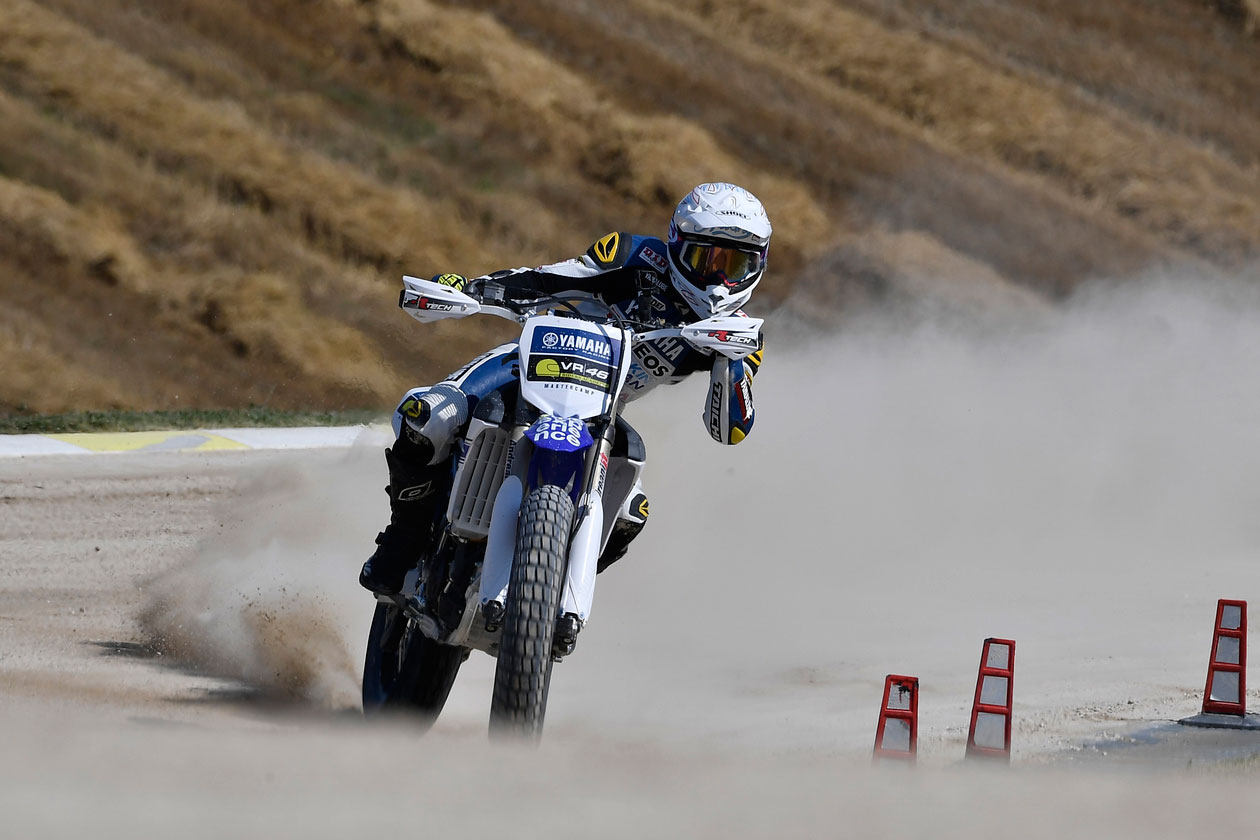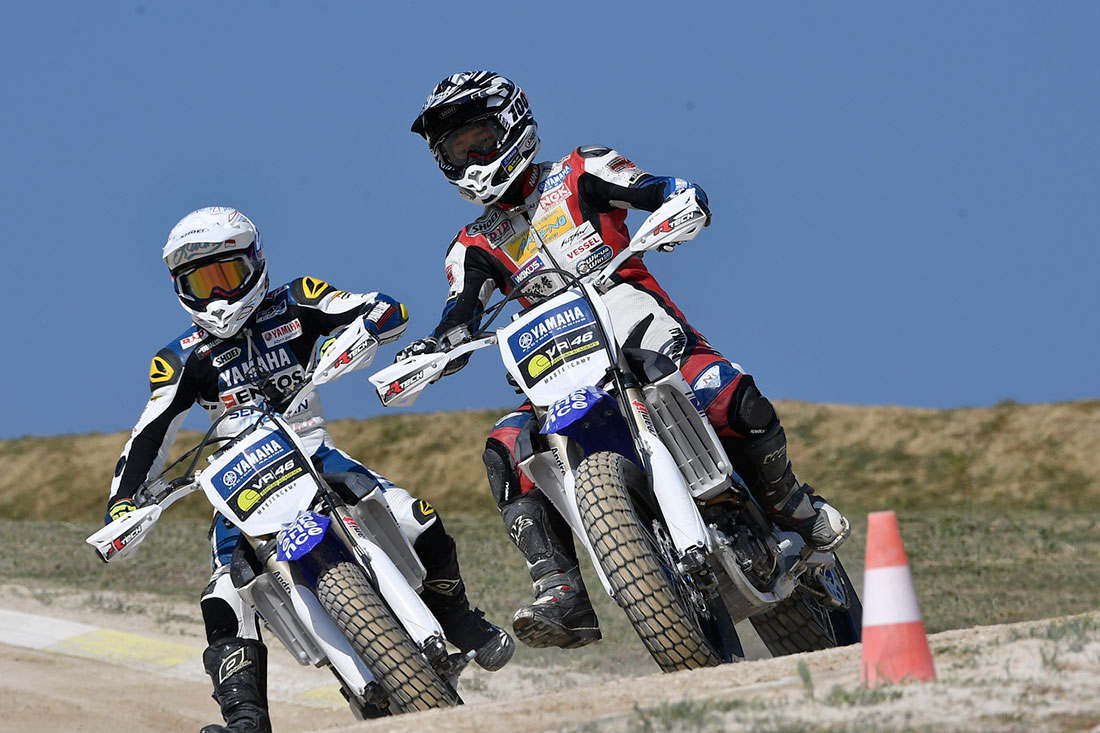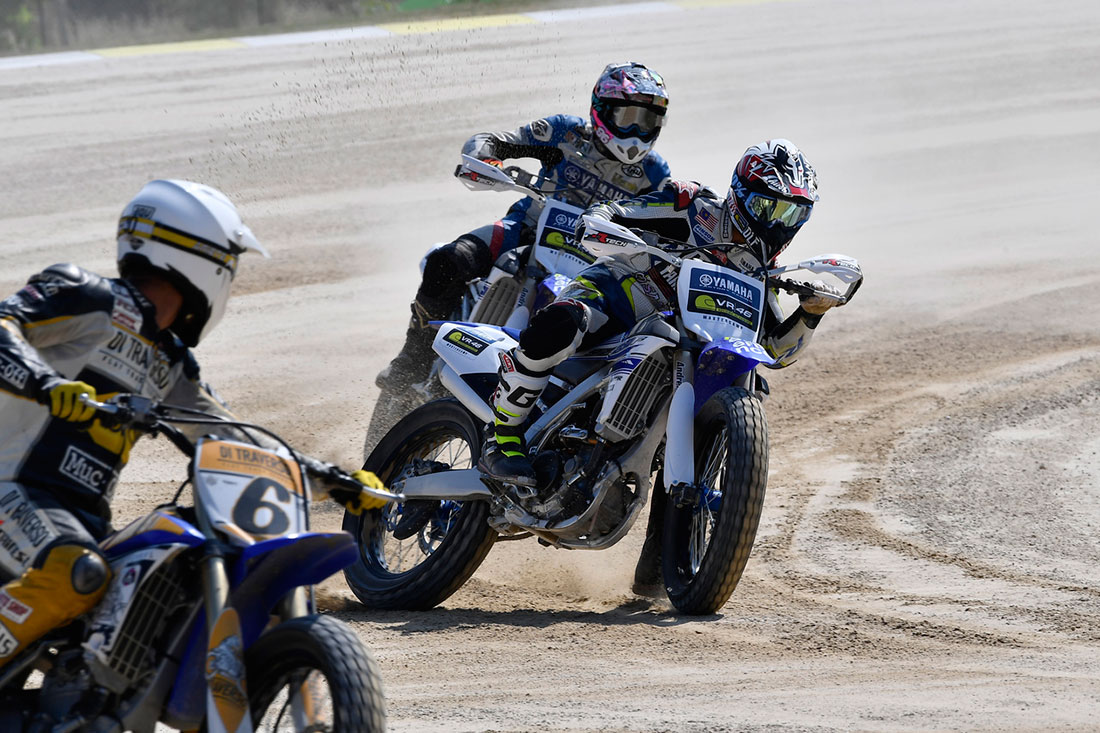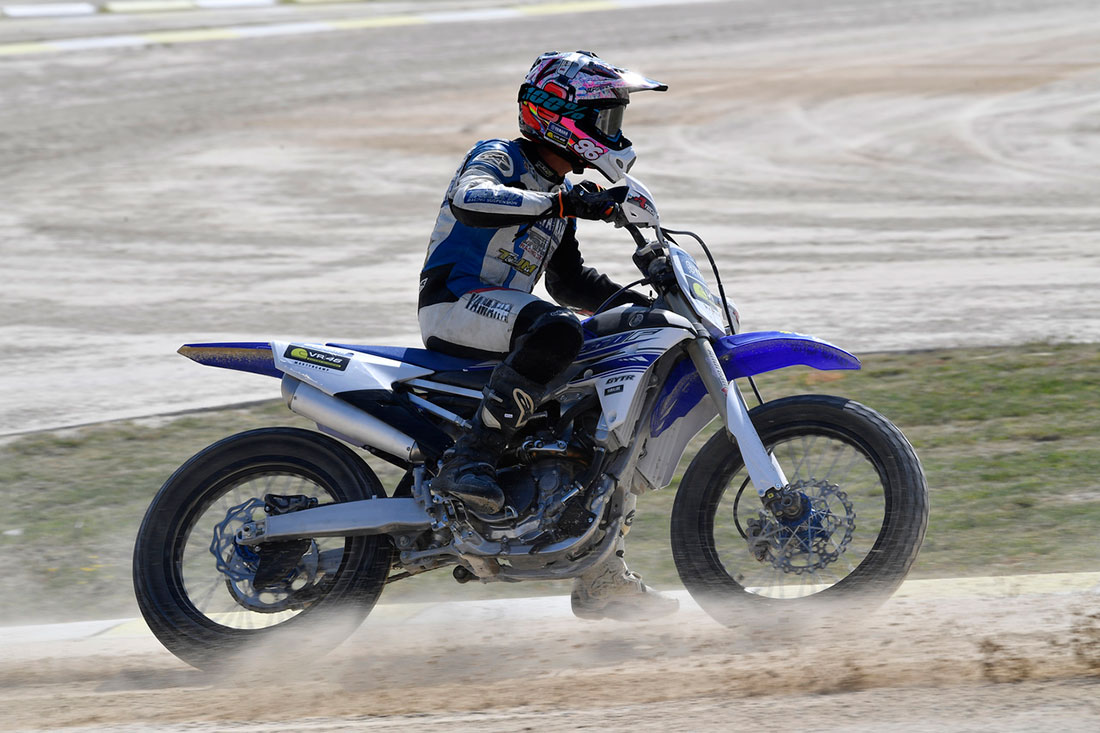 "The good thing is that they're still young; they're able to listen and able to do what we ask of them. We were a little worried at first because none of them had a lot of experience on flat track, but as I said, by giving them some constructive tips they were able to improve their riding capabilities. I think this program is unique and perfect for young riders to understand how to work on themselves to obtain results."
Galang was the best-scoring Master Camp talent in the first race with 9th place, and also took 1st place in the second race amongst just the five visiting riders, making him the first-ever YAMAHA|VR46 Master Camp race winner.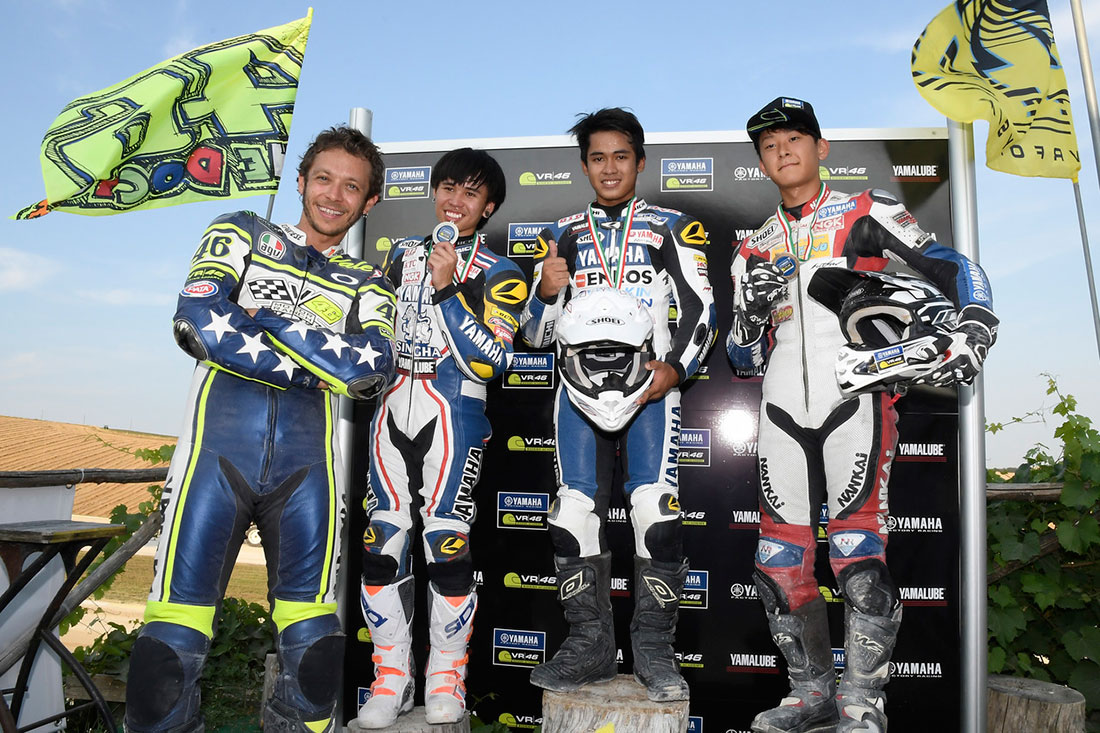 Comments
Valentino Rossi
We are only at the halfway point of the first YAMAHA|VR46 Master Camp and already I see the guys are very happy. They are having fun and are interested in whatever is being taught to them and this allows them to learn everything very quickly. They are doing different exercises to gain experience during this Master Camp. They have been at the gym along with the VR46 Riders Academy riders, they attended a theoretical lesson about suspensions and today they have trained with me and the "Academy Boys" at the Ranch. They are really good with the flat track bikes and they go very fast! I did several laps with them and I like how they ride! They also had a race and I enjoyed watching them on track, fighting for the glory to be the champions of the first Master Camp race at the Motor Ranch. The YAMAHA|VR46 Master Camp will continue for two more days. Tomorrow's schedule is again very busy and in the afternoon they'll challenge themselves with road bikes, so I am sure it's going to be another beautiful day!
Galang Hendra Pratama
We had a running session with the guys from the Academy and I was very happy about that, but the best was this afternoon. I feel that this afternoon was the best way to improve my career and I also won the race amongst the YAMAHA|VR46 Master Camp riders so...Wow! When I return to Indonesia, I will try to obtain a motorcycle for flat track riding, because it was such a good training method and I don't want to stop progressing like this.
Imanuel Putra Pratna
It's hard to find the right words to describe the experiences we had today. This morning we were jogging with 'Pecco' and 'Migno' and in the afternoon we all arrived together at the Motor Ranch, so it's like a dream come true. I learned a lot and ultimately I felt that I improved a lot compared to yesterday. I think it will mean great progress for my career.
Kasma Daniel Bin Kasmayudin
First of all I want to thank Yamaha for this opportunity; without their support I would have never been able to be here to learn. I feel that this is the best training I could ever have and a large part of the credit goes to Marco Belli, the "King of the Sand." I've never had this kind of experience before, on flat track, but thanks to Mr. Belli's teachings I now want to buy a dirt bike to improve my flat track skills so can come back some time to show him how my skills have improved.
Peerapong Loiboonpeng
First of all I want to thank Yamaha for giving us the opportunity to do something like this. I would like to get the opportunity to come here again to further improve my skills and race. I also want to say a special thank you to Yamaha Motor Thailand for supporting me since the start of my career.
Soichiro Minamimoto
We all enjoyed today's program a lot because we were at the Motor Ranch for the entire afternoon, but the session was more difficult than I thought, so it was a bit hard for me. It's a bit of a pity; I wanted to get a better result. I think I can use what I learned today in my future career. I will never forget what was taught to us today and everything that Marco Belli explained to us. We got to ride with Valentino Rossi. On track I saw him ride and it was beautiful; it was very clean and smooth and for sure I also learned a lot from him today.