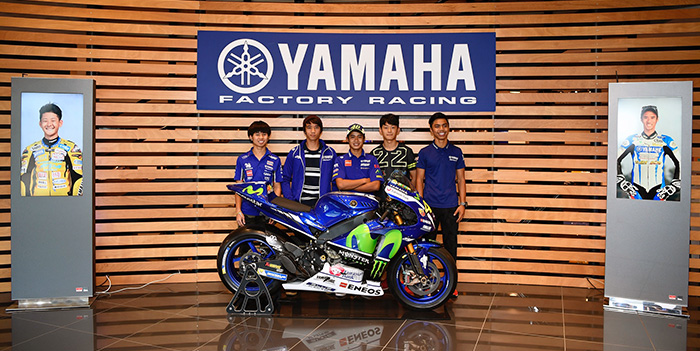 July 04, 2016
The Master Camp Participants Arrive in Italy and Re-affirm
Their Goals at Yamaha Motor Racing Headquarters
On July 1, 2016, the five riders hailing primarily from the ASEAN region that were selected for The Master Camp program arrived in Italy. Before travelling to Valentino Rossi's Motor Ranch in Tavullia, the riders underwent medical checkups and paid a visit to Yamaha Motor Racing (YMR) in Monza, the headquarters of the Movistar Yamaha MotoGP team. YMR is in charge of running The Master Camp program.
YMR was there to welcome the five riders, who were certainly feeling nervous on their first trip to Europe as well as being the first-ever participants for the program. YMR's role is to act as one of Yamaha's bases of operation in Europe, and to function as the headquarters of the Movistar Yamaha MotoGP team, one of the world's top motorcycle racing teams. To that end, YMR has gathered an elite group of people from each respective field to form Yamaha's front line in the fight for motorcycle racing supremacy, including management capable of negotiating with world-class race teams, first-class mechanics to keep the bikes in top condition and a PR team with connections all over the world.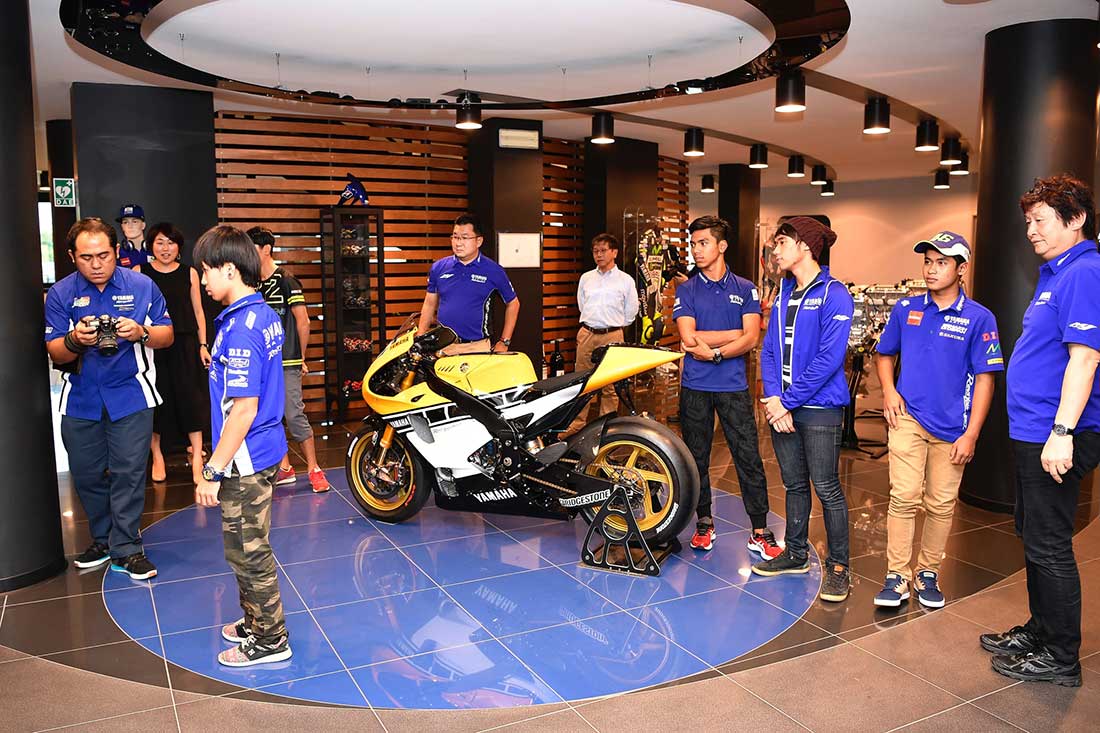 From the moment the riders arrived at YMR, their eyes lit up and their nervousness turned to joy and anticipation. The entrance had welcome boards adorned with each rider's picture, and the group then excitedly checked out a display area featuring several generations of YZR-M1 motorcycles and the leathers of various Yamaha factory riders. When they were asked to pose for a photograph on Rossi's YZR-M1, it was as if their wildest dreams had come true and each rider broke into a bright smile. It also served to renew their determination as a clear reminder of their ultimate goal.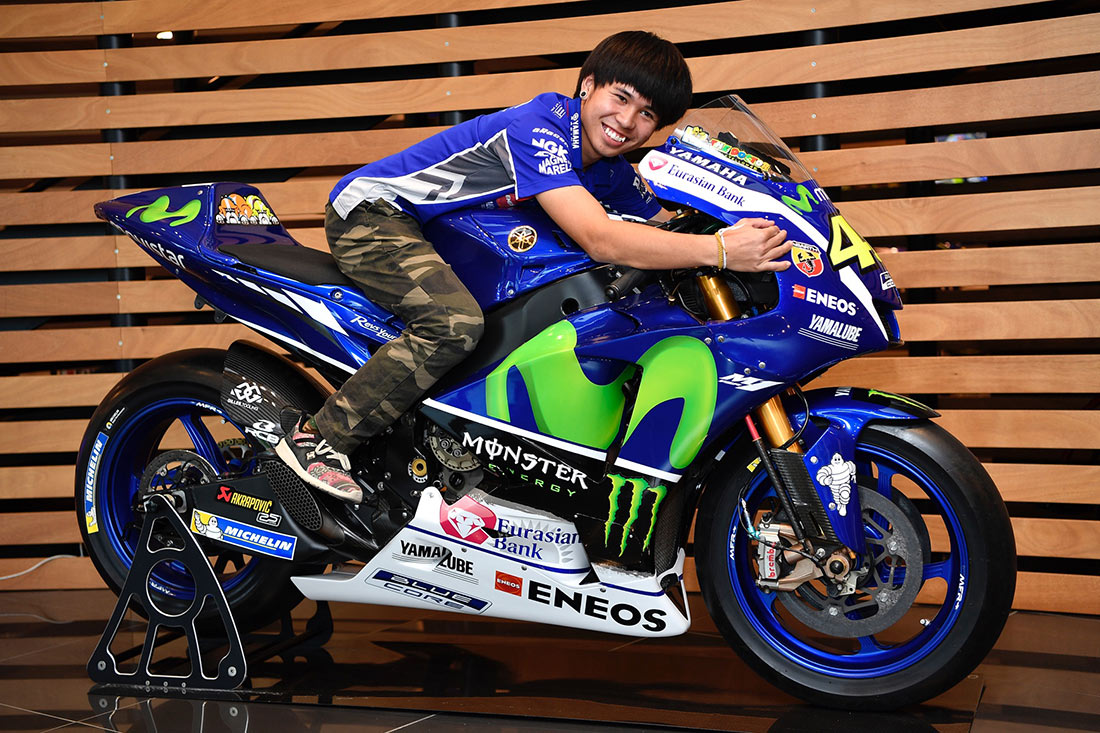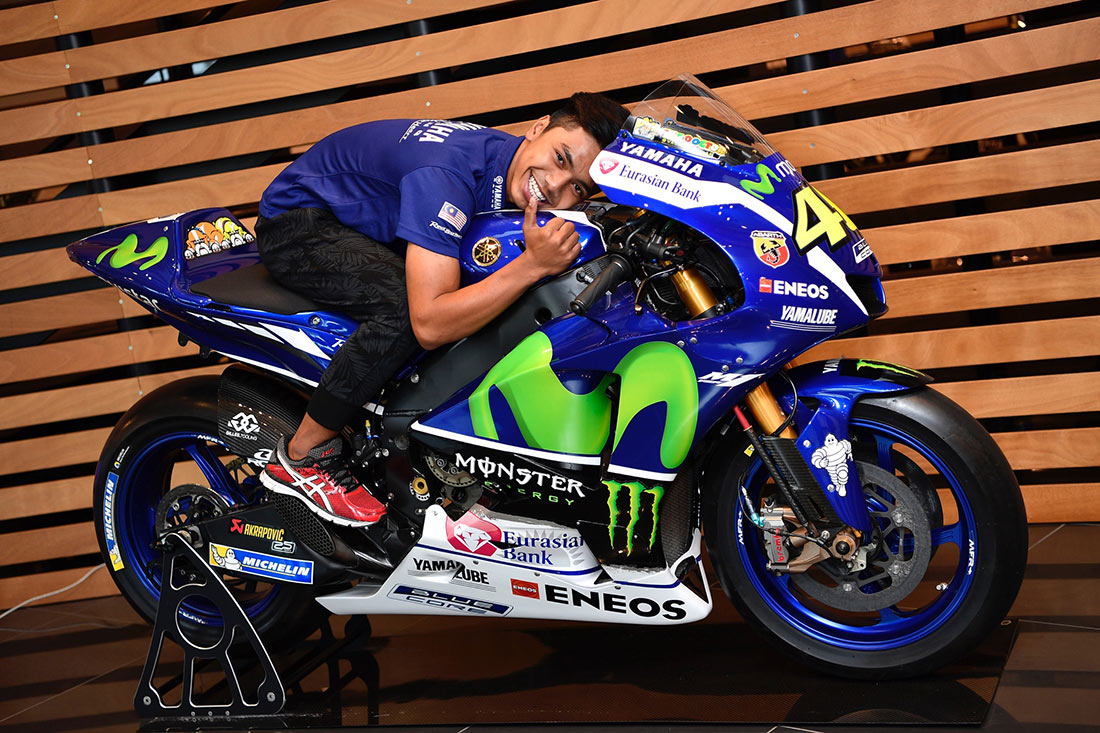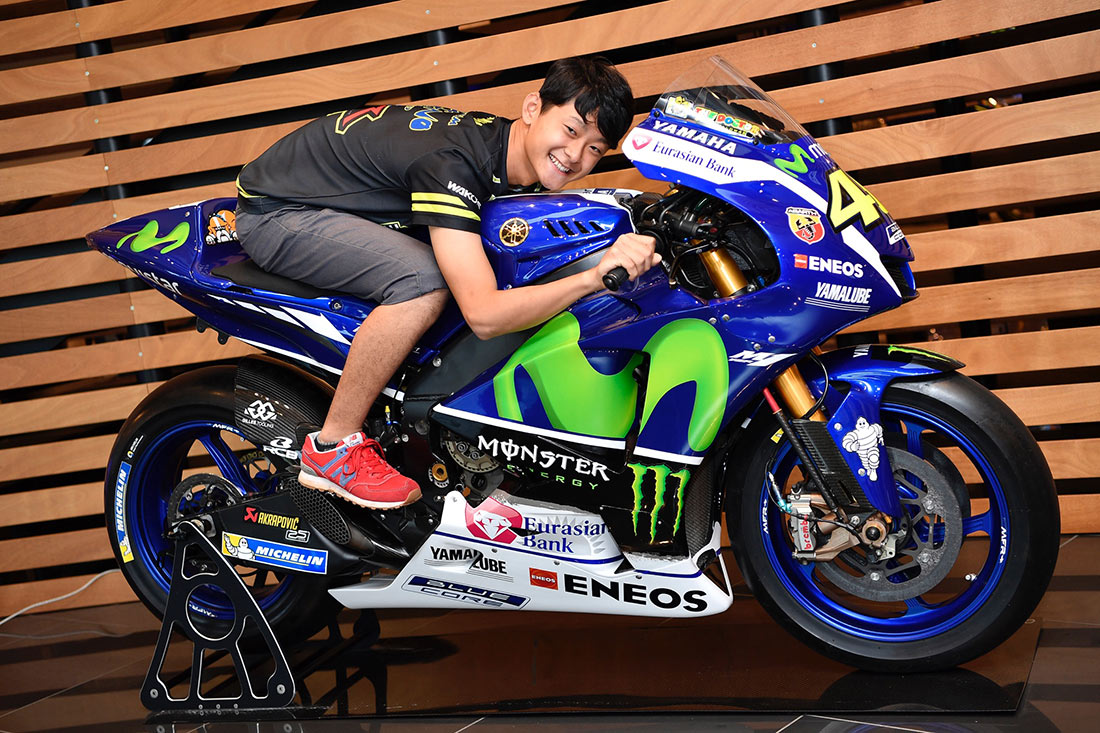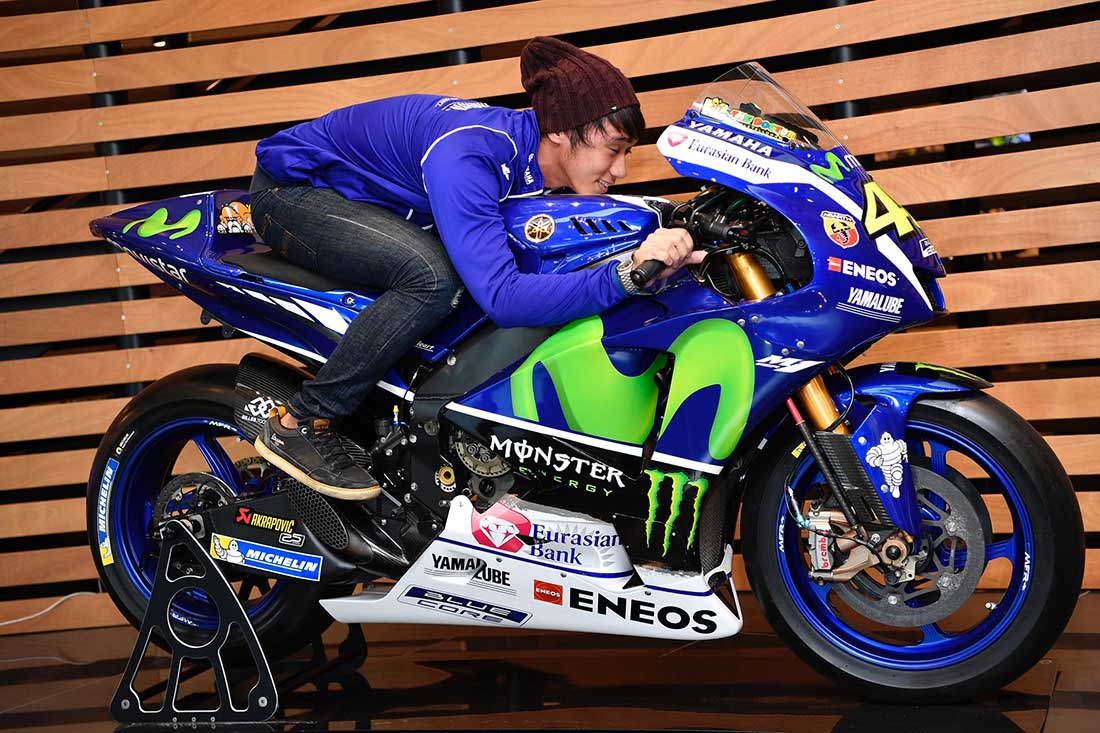 Following this, the riders took part in an orientation in preparation for The Master Camp. They were informed of details like the time schedule, the training program and the overall goals of the YAMAHA|VR46 Riders Academy collaboration.
"At this camp, you will be fully supported not only by Valentino and the VR46 Riders Academy staff, but also by YMR staff that run the Movistar Yamaha MotoGP team. That's because both Yamaha and us at the Academy believe we can expect big things from you in the future. Also, please remember that your activities here will be broadcast to the world, so keep that in mind as you go about your training. Of course, improving your riding skills is very important, but one thing we'd also like you to learn from Rossi is how to conduct yourself as a professional rider."
The five riders' joy had been brief and their expressions had returned to those of determined individuals striving to reach the world stage. They departed Monza and headed for the Motor Ranch in Tavullia, where Rossi awaits their arrival.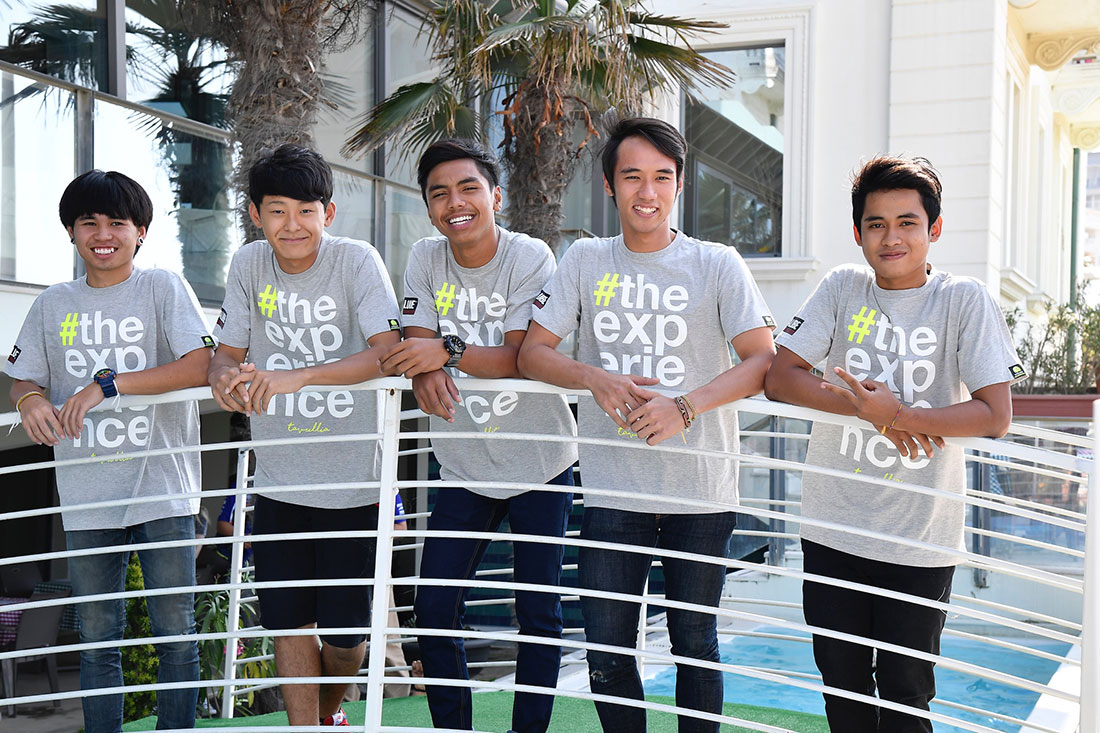 Comments
Peerapong Loiboonpeng
I'm aiming to win the title this season, but from where I am in the points, it looks like it'll be difficult. But I won't give up. I have the support of my team and I'm making steady progress. I admired Rossi before I even started racing, but now that I actually am a racer, the way he rides and more all become good examples for me to follow. I want to up my skills and learn to ride like Rossi so that I can someday race in MotoGP.
Galang Hendra Pratama
My aim this season is to constantly be on the podium and to eventually take the title. I want to be a top contender in MotoGP in the future ? that's all I think about. That's why I'm really excited to be able to meet Rossi, who has been a factory MotoGP rider for so long. I'm really looking forward to riding together with him and learning from him.
Kasma Daniel Bin Kasmayudin
My target for this season is to finish in the top six. My goal for the future is to become a rider capable of competing at the highest level, and race in Moto3, Moto2 and eventually MotoGP. I've been a fan of Rossi since I was little, and I even met him once when I was 14 at the Malaysia GP in Sepang. I'm so glad that I'll have the chance to ride together with him and I can't wait to go!
Soichiro Minamimoto
My target this season is to stand on the podium, but I'm always racing with the intent to win. My goal for the future is to be a top rider in MotoGP. Rossi is an amazing rider and I really admire him, but I want to someday become good enough to best him.
Imanuel Putra Pratna
The target of this season is to try and win as many podiums as I can. For the future, I want to race in MotoGP. Rossi is my idol; watching him on TV is what inspired me to start racing motorcycles in the first place and he's also what motivates me to keep racing for years to come.